£35,000 - £40,000 pro rata, per year
Permanent, Part-time, 1-2 days a week
Job description
This organisation supports anonymous recruitment. That means hiding your personal identifying information, removing bias from the hiring process.
About LMK
Good relationships shape our health and happiness, yet we are taught so little about them. LMK is a registered education charity (1191149) on a mission to change that. We run workshops educating young people about healthy and unhealthy behaviours, so that they can avoid abuse and thrive in relationships.
Using film and guided discussions, our workshop leaders support teenagers in honest conversations about relationships and leave them better equipped to spot the early warning signs of abuse and inspire them to enjoy healthy, fulfilling relationships.We explore the 10 signs of healthy and unhealthy relationships and include practical lessons young people want to learn about (covering topics like consent, pornography and sharing explicit images) and we practice scenarios in a safe, supportive and non-judgmental environment.
LMK is a fast-growing, exciting charity and in just two years since its founding has worked with over 3,000 teenagers across 10 London boroughs, successfully raising £300,000 to fund our workshops, principally through grants and trusts.
Job Description
LMK is looking for an organised, analytical and creative Research and Evaluation Manager to diversify and drive forward its evaluation activities. Reporting to the Co-Founders, the successful candidate will sit on the Senior Management Team, working closely with the Fundraising Manager, Programme Manager and Relationship Manager.
The Research and Evaluation Manager will have a substantial, proven track record of designing, implementing,reporting on evaluation projects and generating data insights to guide our work. They will have experience using data to evidence demand for a service or offering, assessing the quality of its delivery and demonstrating its impact against intended outcomes. They will be experienced using both quantitative and qualitative methods to deliver insights, and comfortable presenting them to a range of stakeholders. They will bring excellent data analysis, data visualisation and written communication skills, as well as an ability to engage others in their work.
Joining the team at a moment of expansion, the Research and Evaluation Manager will provide crucial evidence to make the case for LMK's growth as well as valuable thought leadership to the charity's senior managers and Board of Trustees, helping them expand into new areas, increase sustainability and deepen relationships with key stakeholders.Finally, the Research and Evaluation Manager will be passionate about the work that we do creating a prevention programme against domestic violence, relationship abuse and sexual assault for young people in London. Experience in the third sector is preferred but not essential.
Key Responsibilities:
Take overall responsibility for all evaluation activities at LMK; this includes monitoring the quality and impact of our services to others, collecting insights to drive improvement of our own internal processes and ensuring LMK remains up-to-date on the latest research and policy developments in our field.
Survey stakeholders participating in LMK's activities; this aspect of the role includes survey design, data collection and quality control, data analysis and reporting. Applicants should be familiar using online survey programs such a SurveyMonkey or Typeform and must have strong Excel skills. Experience using other analytical platforms (e.g. Google data studio, Microsoft Power BI) and/or CRM systems is preferrable.
Supplement survey data with qualitative research initiatives, with a particular focus on gathering youth feedback and stories; support the Youth Advisory Board manager in capturing evidence of the positive impact of youth participation in the running of LMK
Collaborate with other team members to support LMK's fundraising, communications, programme management and program design functions; train and support LMK Leaders and Programme team to ensure effective implementation of evaluation activities; gather feedback on LMK's own training and programme management activities to drive continuous improvement.
Produce regular evaluation updates for the LMK board, the LMK team, and to share with partner organisations; contribute to LMK's Annual report. Familiarity with a range of presentation platforms e.g. Tableau, Flourish, Piktochart etc. is desirable.
Monitor emerging research in fields related to LMK's work, including but not limited to VAWG, relationship violence, youth development and developments in PHSE and relationship education. Update the team on new research findings, changes in policy and legislation and developments in the media with relevance to LMK's work.
Build actionable insights and make recommendations for future work streams.
Contribute to the overall direction of LMK – take strategic responsibility for evidencing needs and demonstrating outcomes, and work with the charity's co-founders and board to monitor performance against key indicators and set future targets.
Carry out all duties and responsibilities in line with LMK's policies and procedures.
Essential Skills:
A strong commitment to young people, and an appreciation of why relationship education is vital for health and happiness.
A proven track record in a role focused on research and evaluation; experience designing and implementing research activities using a variety of methodologies and data types and reporting findings in a clear and compelling way.
Excellent data management skills; experience organising and analysing quantitative and qualitative data sets.
Excellent communication skills and attention to detail, with the ability to present findings clearly, succinctly and in an engaging manner, both in person and in writing, to a variety of audiences.
A 'start-up mentality' – self-motivated, comfortable with change and collaborative.
An ability to work flexibly, adapting to rapidly changing demands and opportunities while retaining clear strategic focus.
Able to build meaningful relationships with a variety of people both internally and externally.
Motivated by working for an organisation with a strong social purpose.
Excellent team working, collaboration and people skills in particular the ability to articulate ideas to colleagues and senior management.
Excited at the prospect of playing a vital role in LMK's growth across London.
A knowledge of the VAWG sector, Education sector or working with young people would be preferable, although not essential.
Able to work in a way that celebrates diversity, upholds LMK values and respects everyone LMK interacts with (including: volunteers, staff members, stakeholders and workshop participants).
CPD and Safeguarding
Hold a DBS certificate or be willing to let us run a check.
Be willing to comply with our policies and procedures relating to child protection, confidentiality and data protection.
To apply
To apply for this position, please forward a CV together with a one page covering letter.Deadline for application – 31st August 2022.
LMK strives to create a fair and healthy environment where all our colleagues feel valued and able to be their authentic selves at work. We understand that our people have commitments and personal interests outside of work and so we create a flexible working environment, in which people can perform at their best.
LMK values the differences that a diverse workforce brings and is committed to inclusivity.We welcome applicants of any race, ethnicity, colour, religion, gender, age, sexuality or any other protected characteristic.
We can make reasonable adjustments throughout the application process and on the job. Please let us know, by contacting us separately if you need any adjustments or changes to be made during the recruitment process because of a disability or long-term health condition
More about LMK - Let Me Know

About LMK
Good relationships shape our health and happiness, yet we are taught so little about them. LMK is a regist... Read more
Refreshed on:
16 August 2022
Closing date:
31 August 2022 at 23:30
Job ref:
Evaluation and Research Manager
Tags:
Management,Business Development
The client requests no contact from agencies or media sales.
Job description
National Energy Action is looking for a Director of Homes who will lead the charity's work to improve the lives of people in fuel poverty through improvements to building fabric and heating systems. It will strengthen NEA's expertise and authority in this space across our activities.
The long-term solution to fuel poverty is for homes to be more energy efficient and more affordable to heat. As National Energy Action's Director of Homes, you will be at the heart of this vital transformation. You will be part of our senior leadership team. You will be responsible for our practical projects to improve the homes of people in fuel poverty; and you will bring expertise to critical debates on retrofit, decarbonisation and affordable warmth.
This is a great time to join a passionate, committed and expert team. If you think that everyone should be able to afford to keep their homes warm and safe; if you have the experience to drive our work in these areas, if you want to change for the better how people live their lives – we would love to hear from you.
This is a full time, permanent post with a flexible location in the UK. The successful candidate will be part of the Senior Management Team, along with 3 other Directors, the Deputy Chief Executive and the Chief Executive.
Candidates should have a demonstrable and evidenced track record of directing major programmes with complex funding arrangements, securing contracts through commercially-tendered bids, commissioning or procurement by private and public bodies.
The job description provides a list of the duties of the post and the person specification provides the list of essential and desirable criteria.
Our staff continue to work remotely on a temporary basis. Post-holders must be resident within the UK, and be able to prove their Right to Work in the UK. Post holders must also be willing to travel throughout the UK, including overnight stays as appropriate.
Interviews will take place on 7 and 8 September 2022, these could be in person or virtually. Please indicate in your application if you will be available on these dates should you be selected for interview. Candidates are not expected to be present for the full two days.
More about National Energy Action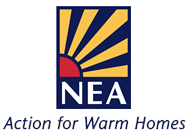 NEA began almost 40 years ago when students at Durham University established a group of volunteers to install loft insulation in the homes of e... Read more
Refreshed on:
10 August 2022
Closing date:
24 August 2022 at 12:00
Tags:
Senior Management,Housing Management
The client requests no contact from agencies or media sales.
Job description
MARKETING & COMMUNICATIONS LEAD
Based: *Southwest Region with home working
Part Time 22.5 hours per week
Salary FTE £30,966 per annum, pro-rata £18,830 for working 22.5 hours per week
Help & Care have an excellent reputation as a service provider and are looking for someone who wants to help them shape their identity and build their reputation even further.
The Communications & Marketing Lead is a varied and rewarding role where you will deliver effective marketing across bought, owned and earned channels. You must be a creative storyteller and know how to craft a media-worthy narrative.
Work has begun on developing an ambitious and effective marketing strategy and you will be someone that will relish in taking full responsibility for completing and implementing this in order to significantly grow our impact, reach and brand awareness.
We are looking for strong communication and project management skills, an entrepreneurial approach and a personal ability to shape strategy and brand development.
This is an exciting opportunity for a creative thinker with a talent in both communications and marketing.
Applicants should have excellent communication and interpersonal skills with the ability to develop strong working relationships with managers and outside agencies to ensure effective promotion of the Charity.
You should have experience in both developing and producing written publications, producing content and images relevant for websites, social media, publications and leaflets to a range of audiences.
You will have a good grasp of digital communication channels and be a confident user of Microsoft Office Applications, Adobe Photoshop, mail-chimp, Google analytics and Customer Relationship Management (CRM) Salesforce systems.
It is advantageous if you have knowledge and experience of graphic design, evaluating and maintaining statistics and able to test the functionality of new or revised digital projects. It is vital that you have a thorough understanding and empathy with the values of the organisation - personal, innovation, social justice and collaboration.
If you feel you could contribute in this way, we look forward to hearing from you.
Closing date for completed application forms to be received by 12 noon on 29th August 2022.
Interviews will be held online week commencing 5th September 2022.
To obtain more detail on Help & Care and the job role including, the job description, person specification and the application form for completion, please take a look at our website vacancies page by searching Help & Care.
Application Instructions
Please submit a Cover Letter or complete our short application form attached, explaining why you are interested in this role and why you feel you would be a good match for the role.
Closing date:
27 August 2022 at 23:59
Tags:
Communications, PR,Marketing
The client requests no contact from agencies or media sales.