How's your job search experience on our site?
Your feedback can help us improve in the future.
Finsbury Park, Greater London (Hybrid)
Job description
The Kids Network is looking for the next go getter to join our growing team to transform the lives of little Londoners.
About the role
Option for role to be full or part-time (3, 4 or 5 days per week)
£25k (full-time or pro rata)
This role would be home-based/remote however travel to London once a month may be required.
This is an exciting opportunity for a highly motivated professional to join our passionate and ambitious charity as we continue to grow. In a fast-paced environment, you will contribute to a more equal and fairer London and have significant scope to develop your knowledge of fundraising as well as your role.
The Development Officer is a new post, responsible for prospect research of new grant opportunities, maintaining a detailed and insightful record of all grant funding, writing bids, writing funding reports, collecting and sharing stories that amplify the voices of the children we support and supporting our Senior Development Manager to achieve our income targets.
Benefits
Flexible working hours

Flexible working arrangements (mostly home working with London office option)

25 days annual leave entitlement (pro rata) and extra bonus day on your birthday
Great opportunities for progression

A friendly, fun-loving, passionate team, with plenty of animal and food-related chat
Key Responsibilities
Responsible for completing small grants under £20,000

Track, monitor and ensure all produced to maintain strong positive relationships using our CRM system Salesforce
Lead on administration requests of funders

Support with the compilation of information and editing of large, multi-year funding bids

Write high quality reports for Trust and Foundation funders

Oversee the collection and writing of high-quality, compelling stories of our mentees and mentors which can be adapted for different audiences and platforms

Identify, research and cultivate prospective trust donors, to build a strong pipeline of high-value prospects that will have a significant positive impact on income over the current and financial years;

Support the Senior Development Manager with the scope and development of new income streams
Support the Income Generation team with administration, ensuring effective processes and GDPR practices are adhered to

Report to the Senior Development Manager with progress against KPIs
About you
With trust and foundation income being our largest income stream, you will be an exceptional storyteller and problem solver, with the ability to write clearly and concisely, adhere to tight deadlines and take a methodical and systematic approach to your work. You will have a keen eye for detail and a passion for using your communication skills to effect change.
Important too will be the ability to learn new systems quickly and work well as part of a collaborative team.
Personal Specification
An exceptional writer with a flair for storytelling

Demonstratable experience of successful bid writing
Highly organised, process driven with strong attention to detail

Exceptional proofreading and editing skills

Strong IT skills (CRM experience is a plus)

Creative, energetic, enthusiastic and proactive team player
To apply please upload your CV and a write short paragraph as to why you are right for this role.
The Kids Network is committed to safeguarding and promoting the welfare of children and young people and expects all staff and volunteers to share this commitment. The successful applicant will be required to apply for an enhanced DBS check.
More about The Kids Network

The Kids Network is a community of young people and young professionals connecting through fun, friendship and hardship for positive so...
Read more
Posted on:
13 January 2022
Closed date:
12 February 2022 at 23:59
Tags:
Fundraising, Business Development
Does something look incorrect in this job listing?
London, Greater London (Hybrid)
This organisation is scheduling interviews as the applications come in. Don't miss your opportunity, apply now!
Job description
The Kids Network is looking for a strategic leader to oversee our volunteer recruitment strategy, with the aim of recruiting local volunteers to support children live the lives they deserve
About the role
Matching every child we work with to a volunteer mentor, we know that volunteers are crucial to our mission. In 2024, we plan to recruit 340 volunteer mentors, over three onboarding cohorts, with this number increasing year on year thereafter.
As our Head of Volunteer Recruitment you will be responsible for overseeing and implementing our volunteer recruitment strategy across London to bring local heroes into the organisation. You will ensure that our cohort volunteer recruitment targets are met, with volunteers being vetted to the highest standard and experiencing a smooth onboarding process.
Additionally, we know our programme delivers high impact for our volunteers (improving their wellbeing, developing their skills and confidence and giving them access to new networks!). As Head of Volunteer Recruitment, you will develop a strategy to ensure that our outreach activity showcases the value that volunteering can add to volunteers' lives, as well as creating strategic partnerships that would support us in our mission to recruit volunteers.
"Selfishly, I've really seen an improvement in my own well-being and contentment volunteering with TKN" - Mentor
Terms
£40,000 per annum
5 days a week (35 hours)
Accountable to MD
Some weekend and evening work required
London-based
We can be flexible for the right candidate
Benefits:
Flexible working arrangements (mostly working from home, with approximately two days a week working from the office) 

Option for 2 Me days

25 days annual leave entitlement with one day accrued each year of service capped at 5 years

Option to swap bank holidays for other religious holidays

Team Socials

Birthdays off

Personal development budget

Working in a value led organisation, where we see and share the impact we have on children every day!
Leadership responsibilities:
Provide strong team leadership, representing The Kids Network's values,

Lead the volunteer recruitment team to successfully develop and deliver the volunteer recruitment teams work plan, establishing priorities, key outputs and budget

Work closely with SMT to ensure a shared understanding of the organisation's strategy and progress against KPIs

Champion and promote a trauma-informed, anti-oppression and child-led working culture,

Act as an Ambassador for The Kids Network.

Ensure effective communication between the volunteer recruitment team and the delivery team to support the final stage of the volunteer pipeline
Strategic responsibility:
To lead on developing and implementing the strategic volunteer recruitment function, developing initiatives and improvements in outreach & conversion

Report against recruitment streams and make informed data led decisions around outputs to maintain volunteer applications with a good return on investment

Develop the volunteer journey process from outreach to becoming ready to mentor

Develop resources, tools and processes to support strategic recruitment, implementing processes to maximise CRM use
Outreach & development:
Scope out sector trends to underpin an innovative strategy to shape the future of volunteering in London

Work with the fundraising team to establish a corporate offering that supports fundraising and volunteer onboarding

Lead on and strengthen the existing relationships (ie. Civil Service, universities, corporates) and create new strategic relationships to create strong pipelines

Working with the delivery team to establish community connections in all of the boroughs we work with to raise TKNs brand name and to establish this as a stream of volunteers
Management responsibilities
Provide effective team management to the recruitment team with multiple workstreams, leading biannual reviews, promoting personal and professional development, and overseeing performance management,
Recruit and onboard new team members into the volunteer recruitment team, equipping them with the tools and knowledge to successfully complete their roles,

Be accountable for, and keep track of, volunteer recruitment KPIs, working with the Head of Delivery to ensure we are able to meet funder KPIs across all programmes

Embed excellent data hygiene within the team to maintain accurate records around volunteer pipelines

Promote team wellbeing

Manage a team of freelancers who co-deliver TKNS volunteer onboarding training

Support the team to develop high quality working practices and processes to ensure efficient conversion of volunteers in pipeline
Safeguarding responsibilities:
Uphold our safeguarding principles and processes, overseeing the Safer Recruitment Policy,

Oversee the Safer recruitment panels

Lead on tasks within the annual safeguarding workplan relating to safer recruitment,

Act in compliance with our policies and processes at all times, ensuring our data is stored and managed in line with GDPR
About you
We are looking for an empathetic leader with strong interpersonal skills combined with an action-oriented, strategic, data-driven lens. You are target driven and have excellent relationship building skills.
Personal Specification
Essential:
Experience of managing and developing a team for at least two years to meet KPIs,

Demonstrable project management skills,

Experience leading and delivering effective volunteer recruitment strategies, with an emphasis on diverse volunteer recruitment,

Understanding of the sector changes around volunteer recruitment, and an ability to develop creative solutions to overcome challenges,

Strong track record developing partnerships and working with external partners,

Experience in following safer recruitment processes,

A strategic thinker who is able to hold on to the big picture whilst designing and delivering activity plans,

Data-driven lens, able to utilise data to create effective recruitment strategies,

Demonstrable experience reviewing and strengthening processes,

Strong communicator who is able to inspire people to join our mission,

Non-judgemental, self-motivated, pro-active, compassionate and solution focused,
Desirable:
Leadership and management, or coaching, training,

Experience of managing and developing a CRM database (preferably Salesforce),

Understanding of trauma-informed practice,

Understanding of the UK education and charity sector,

Experience working with corporates and universities, in a fundraising or CSR capacity.
If you'd like to find out more about the role or the organisation, contact Natalie Worms, our Managing director. You can find Natalies email via our website.
To apply please send your CV and a cover letter, no more than two pages about why you are right for this role and why you want to join The Kids Network no later than 21st December@ 12pm.
We are likely to interview strong candidates as and when applications are received so early applications are encouraged.
Safeguarding commitment
The Kids Network is committed to safeguarding and promoting the welfare of children and expects all staff and volunteers to share this commitment. The successful applicant will be required to go through our safer recruitment processes, including an enhanced DBS check.
Equity commitment
The Kids Network values diversity and inclusion and we have worked to create an application process that is as accessible as possible, however we still recognise that there is maybe more we can do especially for applicants who are minoritised in society, have specific accessibility needs and/or experience discrimination.
If this is the case we are both happy and open to discussing better ways to support your candidacy and make this application process as equitable as possible for you.
We are a diverse organisation and welcome everyone but it is important to note that the intersections of your identity will not increase or affect the amount of labour you are asked to do. If you wish to draw on your own lived experiences that will be both encouraged and supported but it is not nor ever will be a prerequisite of this role.
You can find out more about our commitment to anti-oppression on our website.
Posted on:
24 November 2023
Closing date:
21 December 2023 at 12:00
Tags:
Volunteer Management
The client requests no contact from agencies or media sales.
Does something look incorrect in this job listing?
£35000 - £38000 per annum + 25 Days A/L, 2 mental health days
Job description
Are you looking for a Corporate Partnerships role? Do you want to work for a charity that supports children to feel happy and confident in themselves and their futures? Do you have a passion for new business and a drive to succeed? Charity People are delighted to be partnering with The Kids Network to find their next Corporate Partnerships Manager.
Title: Corporate Partnerships Manager
Salary £35-38k
Hybrid working - 2 days per month in the office. Access to London needed for meetings/ corporate engagement
Benefits: 2 Mental Health "Me days", 25 days annual leave entitlement, Additional annual leave accrued for every year served, Option to swap bank holidays for other religious holidays, Birthdays bonus day off, Volunteering time to become a mentor with The Kids Network, Personal development budget
About the charity
The Kids Network is a community of children and volunteer mentors connecting through fun, friendship and hardship for positive social change. They work with primary schools across London who refer children who may be facing additional challenges in their young lives and could benefit from a one-to-one mentoring relationship. The volunteer mentors provide a sense of fun and stability for mentees to explore their identity and express themselves in a safe environment.
About the role
As the Corporate Partnerships Manager, you will be responsible for securing, developing, and managing a portfolio of local and national corporates for The Kids Network. You will work closely with the Director of Fundraising and CEO to generate new business, pitch corporate products, and ensure excellent account management of your portfolio. You will also work with colleagues across the organisation to enable exciting engagement opportunities that generate income, offer mutual benefit, and enhance programme impact.
About you
You will be a new-business-oriented corporate specialist who will approach senior management in large national corporates and businesses local to where the charity works. You will have experience of corporate fundraising or have transferable skills. You'll enjoy building relationships with supporters and give excellent, enthusiastic account management. You'll have a real can-do attitude and be prepared to go the extra mile - or two - to ensure supporters remain engaged and 'feel the love'.
Your strategic thinking, creativity, enthusiasm outstanding relationship building will be the key to success in this role.
If you feel inspired by this exciting opportunity, get in touch with [email protected] or with an up-to-date CV to arrange a call. The role is hiring on a rolling basis, so we recommend getting in touch soon.
Charity People actively promotes equality, diversity and inclusion. We match charity needs with the skills and experience of candidates, irrespective of age, disability (including hidden disabilities), gender, gender identity or gender reassignment, marriage and civil partnership, pregnancy and maternity, race, religion or belief, or sexual orientation. We do this because we know greater diversity will lead to even greater results for the charities we work with.
More about Charity People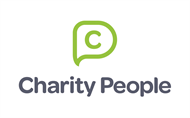 Back in 1990, Charity People started life with a grant from The Prince's Youth Business Trust and The London Enterprise Agency. Our aims we...
Read more
Posted on:
28 November 2023
Closing date:
19 December 2023 at 14:52
Does something look incorrect in this job listing?
Results include remote roles
Filter by workplace to select only on-site or hybrid roles