3
Participation Worker Volunteer Roles in Bristol
How's your job search experience on our site?
Your feedback can help us improve in the future.
Job description
I have a voice (IHAV) is a not-for-profit set-up to tackle political inequality and increase democratic participation.
Our vision is:
A future where young people, from all backgrounds, engage with politics and go on to become active citizens.
A future where our leaders are representative of the UK's population, with proportionate representation from all segments of the population.
A future where there is space for all voices to be heard and debated with compassion and respect.
We are on a mission to find three new Board members to help us grow whilst staying true to our mission.
Board members usually join us for 2-3 years and play a pivotal role in everything we do. We're looking for people who can dedicate 2-3 hours per month to IHAV.
We want people who can bring innovative ideas and fresh perspectives to the table. The ideal candidate will have a passion for our mission and a willingness to collaborate with us to tackle political inequality. You do not need to have previous Board experience.
This is a great opportunity for someone who wants to make a difference and gain valuable experience in governance and leadership. We value diversity and encourages applications from candidates of all backgrounds.
Skills & voices we need on our Board
The people that we work with are typically under 23, from lower socioeconomic backgrounds, outside of London and from an ethnic minority, but our board does not represent these communities. This needs to change. We need to ensure that the voices around our table better reflect and understand the community we exist to serve.
We are also looking for people with experience in governance and accounting, the education sector, fundraising and grants.
Why we're looking for new Board members
IHAV has been active for three years. Our business model has evolved and we've thoroughly tested our proof of concept. We're entering an exciting phase of thinking about how we scale IHAV and secure its long-term future.
As the tenure of a number of Board members has been reached we've had the opportunity to consider what skill sets we need to support the next phase of our journey.
More about I have a voice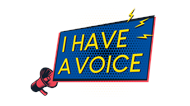 Our Vision
A future where young people, from all backgrounds, engage with politics and go on to become active citize...
Read more
Refreshed on:
01 December 2023
Closing date:
22 December 2023 at 23:59
Tags:
Finance,Fundraising
Does something look incorrect in this job listing?
Unpaid role, expenses paid
This organisation is scheduling interviews as the applications come in. Don't miss your opportunity, apply now!
Job description
Independent Visitors - Shropshire
Voluntary – a few hours per month
Information to candidates
We are seeking candidates who are committed to our objectives for children and young people and equally committed to the organisation and the development of our services. We recognise we are a predominantly white workforce and are genuinely committed to encouraging candidates from diverse communities in order to improve the services to the children and young people we help.
Our Core Purpose
Coram Voice exists to enable and equip children and young people* to hold the system to account, to challenge and support it to do its job properly and to uphold the rights of children and young people to actively participate in shaping their own lives.
Our vision
Coram Voice strives for a society which recognises and willingly accepts its responsibilities to children and young people, where the inequalities and discrimination they currently face have been eradicated. Where those children and young people are fully engaged in all decisions that are made about their lives. Where the views, needs and feelings that they express are at the core of those decisions.
Our Values
We are child driven, always asking what children would want us to do. By engaging them at all levels of our work, their views and experiences are central to shaping all our plans. We are tenacious and passionate champions of children's rights and we will not be distracted in our determination to do the right thing for children and young people.
Second only to our dedication to children is our dedication to each other. Our work is defined and inspired by meaningful, supportive, mutually empowering relationships with and between children and young people, colleagues and partners. These relationships are powerful because they are authentic and human, where every contribution is equally valued and respected.
We create a friendly and supportive working environment where work can and should be fun. We recognise that happy people perform at their best, and that people performing at their best are happier in their work. We celebrate our successes together and are open about our concerns and mistakes, supporting each other to grow and learn from them. We work flexibly, supporting each other in times of high workload or when life gets difficult.
We accept personal responsibility for our work and we are accountable for delivering results against those responsibilities. Managers empower their people to take ownership of and make decisions on their areas of responsibility, ensuring that workload is manageable, that people are treated fairly, that they are supported and challenged to succeed. Everyone at Coram Voice is committed to modelling and championing these values, and managers have a particular responsibility for bringing them to life.
*We work with and for a range of children and young people who are potentially vulnerable to harm or exclusion from society, and who have a particular reliance on the state or its agencies for their rights and wellbeing, including children and young people who are looked after by the state, in need or who have severe and complex mental health problems, care leavers and young offenders. This is not an exclusive list.
Our work
Coram Voice is a national independent children's charity which was established in 1975 and has grown to become one of the leading agencies for children and young people in the UK. Around 60 employed staff, 100 freelance workers and 200 volunteers deliver services to children and agencies through our London headquarters and regional offices. Together they provide Coram Voice with a high degree of specialist expertise in the fields of advocacy, children's rights, mental health, complaints, secure accommodation and experience of working with children in care, in custody, in need and those who have recently left care.
We provide:
Advocacy services direct to children and young people in care, in need, in custody and to care leavers and children and young people with severe and complex mental health problems. Advocates around the country support children and young people to get their voice heard in decisions about their lives. This may be through the telephone helpline or through an advocate working directly with a child, for instance, to support them at a review meeting or to help them make a complaint about their care. Coram Voice provides visiting advocacy services to most of the secure units nationally, to Secure Training Centres, Juvenile Young Offender Institutions, psychiatric hospitals, residential special schools and children's homes.
A National Helpline to provide access for children and young people to advocacy and advice, with access to legal advice and links with other national helplines such as ChildLine.
Independent Mental Health Advocacy (IMHA) to advocate for young people as qualifying patients under the Mental Health Act, in order to fully support them to get their views heard in matters relating to their mental health.
Independent visitors services providing volunteer befrienders to children and young people in care.
Independent services: Coram Voice is a major national provider of independent person services for complaints by children and for reviewing whether children should be locked up in secure units on welfare grounds.
Policy and campaigning to create a better system for all children and young people looked after by the state, for their care to be more child-centred and to give young people a greater say in decisions about their lives.

Participation services to ensure children and young people have a voice in the development and delivery of services and campaigns, and through the process, provide the opportunity to develop relevant skills which will be of benefit to them in their future lives.
Training, development and information for young people, advocates and child care workers, offering courses in advocacy, children's rights and child-centred practice across a range of areas including the new National Advocacy Qualification.
About the Independent Visitor Service
What is an Independent Visitor?
An Independent Visitor (also known as an IV) is a responsible adult volunteer who befriends and supports a child or young person looked after by a local authority and has little or no contact with his/her parents. The children or young people may need additional support particularly as they are likely to be living in children's homes, foster homes or independently.
What does an IV do?
An IV will be expected to visit the child/young person they are matched with regularly to demonstrate commitment to them. This could include visiting them at their home, trips out for example to football, sharing the young person's interests or hobbies or specific activity. During term time most visits will be in the evening or at weekends. An IV can encourage a child/young person to participate in the meetings held to review his/her care plan and therefore be part of the decision making process about his/her life. The IV may also be asked by the child/ young person to speak at the meeting on his/her behalf in order to make his/her wishes, views and feelings known.
General considerations
· Please note that people employed by a local authority cannot work for Coram Voice in the same authority unless the LA gives agreement and the employee does not work in Children's Services.
· All posts are subjected to an Enhanced Disclosure & Barring Service check and successful candidates will not be able to work unsupervised with children or young people until the completion of this process.
· All Coram Voice workers are required to comply with Coram Voice Codes of Practice and Code of Ethics
General consideration for applications:
DBS checks All volunteers are subject to an enhanced Disclosure and Barring check.
Training All successful candidates are required to complete our compulsory training programme which includes induction training and E learning courses on Safeguarding and Diversity, GDPR etc

Conflict of interest The independence of the service is important to Coram Voice. Prospective applicants need to raise any other potential conflicts of interest when initially contacting Coram Voice about this post.
The recruitment process:
Shortlisting will be undertaken by the IV Coordinators.
You will have a face to face or virtual home visit.
The interview process comprises of a panel interview. Successful candidates will have a further one to one interview in accordance within Warner recommendations.
Returning your application: We cannot accept general CVs.
Applications must be fully completed.
Please return your application to: Human Resources via Blue Octopus.
If you have the necessary experience, attitudes and skills and a commitment to protecting the rights of young people we would like to hear from you.
Coram Voice is an equal opportunities employer and welcomes applications from all sections of the community. We actively encourage applicants from Asian, African, Caribbean and other minority ethnic backgrounds to join our teams. Whilst we have a diverse team we recognise we are a predominantly white workforce and are genuinely committed to encouraging candidates from diverse communities in order to improve the services to the children and families we help.
We are committed to the safeguarding of children and where appropriate will require the successful applicant to undertake a check from the Disclosure and Barring Service.
Registered Charity No. 312278
More about Coram

Coram has been helping vulnerable children since 1739. Today, as we prepare for the 350th anniversary of the birth of our founder, Thomas Coram...
Read more
Refreshed on:
22 October 2023
Closing date:
06 December 2023 at 23:59
Tags:
Advocacy,Volunteer Management
The client requests no contact from agencies or media sales.
Does something look incorrect in this job listing?
Job description
LMK – Let Me Know is a London based education charity running a proven prevention programme against relationship abuse, sexual assault and domestic violence. We have worked with over 10,000 young people in our first 3 years across 22 London boroughs. Two thirds of the young people we work with tell us we've fundamentally changed their understanding of healthy and unhealthy relationship behaviours and 84% know how to leave an abusive relationship safely.
Are you passionate about tackling relationship abuse, domestic violence and sexual assault? Are you eager to help young people to protect their mental health and thrive in their relationships? Are you motivated by LMK's values of being Kind, Brave, Open and Collaborative? Do you want to use your time and skills to support a small, ambitious charity making a big impact in the charity sector?
If so, you could be one of the three people LMK is looking for to join our Board of Trustees.
You do not need to have previous experience of a board role, but you do need to care deeply about the work that we do and have the time, skills and experience to contribute to the work of the board. We are particularly keen to hear from people with expert, working experience of governance, risk and compliance programmes, and safeguarding. We are looking for:
Vice Chair With previous experience of chairing meetings and strong leadership skills, you will deputise for and provide support to the Chair in carrying out their responsibilities. You will have, or be willing to develop, a strong understanding of best-practice in charity governance and an ability to implement it in a small charity context. You will act as a 'critical friend' and sounding board to the Chair, while remaining open to feedback about the Chair, LMK and the operations of the board from other Trustees, the CEO and members of staff. LMK's Vice Chair will be asked to take on specific responsibility for risk and compliance, providing expertise and oversight of the risk register and contributing to sub-committees as needed.
Chair of Safeguarding Subcommittee Experience of managing safeguarding operations and up to date knowledge of safeguarding legislation is key for this role. You will champion safeguarding at board level and, through your role as Chair of the Safeguarding Subcommittee, work with the staff team to ensure that LMK has effective policy and practice in place, as well as the right culture and understanding around duty of care more generally.
Trustee (Generalist) You will have experience in one of the following sectors: VAWG, Education, Mental Health, Community Engagement or Youth Work, and be willing to use your knowledge to guide LMK in the creation of its strategy, programmes, materials, and marketing or social media content.
If you would like to apply for the role of LMK Trustee, please look at the recruitment pack and follow the process on P9 which tells you to send us an application, explaining:
Why you are interested in joining LMK.

What role you are applying for Vice Chair, Chair of Safeguarding Subcommittee or Trustee (Generalist).

What knowledge, skills and experience you have gained in your life that could benefit LMK.

Why you feel you could make a difference to LMK.

You can also attach your CV or other supporting material if you think it could help your application.
Deadline: 8th January 2024.
​
More about LMK - Let Me Know

About LMK
Good relationships shape our health and happiness, yet we are taught so little about them. LMK is a regist...
Read more
Posted on:
30 November 2023
Closing date:
08 January 2024 at 17:00
Tags:
Trustees,Social Work,Teaching,Governance
The client requests no contact from agencies or media sales.
Does something look incorrect in this job listing?
Results include remote roles
Filter by workplace to select only on-site or hybrid roles