2
Senior Engineer Jobs in Liverpool
How's your job search experience on our site?
Your feedback can help us improve in the future.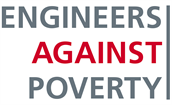 £40,000 - £45,000 per year
Using Anonymous Recruitment
This organisation is using Anonymous Recruitment to reduce bias in the first stages of the hiring process. Our system keeps your personal information hidden until the recruiter contacts you.
Job description
Engineers Against Poverty (EAP) is a leader in infrastructure and international development with strong links with development agencies, government and industry. We develop research, policy and practice in infrastructure investment, labour standards, climate change, transparency and accountability and local content in line with our mission to help reduce and eventually eliminate poverty.
EAP is seeking a self-motivated Programme Manager to help deliver quality results with its growing portfolio of programmes. Across the programmes you oversee, you'll be responsible for coordinating their successful delivery of quality results. Initially you will focus on an anti-corruption programme funded by the US Government and EAP's contribution towards FCDO's Green Cities and Infrastructure programme. You will work with EAP's senior leadership and its advisors, project partners and beneficiaries, funders and other stakeholders to maximise positive impact. You'll strengthen EAP's programmes by managing specific budgets, KPIs, project plans, sub-grants and monitoring and evaluation efforts using established systems.
The programmes and projects you will work on will vary and evolve over time, as we strengthen donor and client relationships together. You'll also have a role in shaping our future work, contributing to business development by coordinating grant proposals, commercial bids and strategic partnerships. You will also help to organise board meetings and international workshops.
Across all our programmes, professional communication, branding of EAP and stakeholder (new) engagement and management is key. Programme delivery is rarely linear so you must be comfortable in rapidly evolving and dynamic environments.
The appointee will also take on for the same role for CoST, the Infrastructure Transparency Initiative – a transparency and accountability programme which operates in 20 countries and for which EAP hosts its International Secretariat.
You will be working remotely with in-person team meetings usually held in London 4 to 5 times a year. We are open to candidates living outside of the UK.
If you wish to apply, pllease submit a CV with a one page covering letter by 10am GMT Monday 11 December 2023.
More about Engineers Against Poverty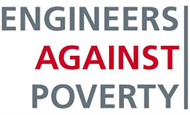 Engineers Against Poverty is an independent, lean organisation that bridges the divide between research, policy and practice. We work across di...
Read more
Posted on:
27 November 2023
Closing date:
11 December 2023 at 12:00
Tags:
Admin,Project Management
The client requests no contact from agencies or media sales.
Does something look incorrect in this job listing?

This organisation is scheduling interviews as the applications come in. Don't miss your opportunity, apply now!
Job description
Employer engagement (25%)
Identify, initiate and develop links with a growing number of employers to broaden our member base and deepen engagement with members through world class customer service
Support members and employers to host regional celebration events
Support members and employers with professional qualifications, directing to specialist in-house teams where appropriate
Grow the number of Accredited Company Training Schemes and/or Approved Apprenticeship schemes within the allocated region
Work with Accredited Company Training Scheme (ACTS) Providers and Corporate Partners to maintain effective working relationships and explore opportunities for sustainable development
Provide market intelligence to the Senior Management Team within a key account management framework.
Regional member development (25%)
Key accountability for member engagement and recruitment in the region
Support delivery of high quality member engagement through formal groups and committees whilst maintaining a keen eye on efficiencies
Support the recruitment and induction of member volunteers
University and 'On Campus' (25%)
Develop and grow partnerships with HEI-based chemical engineering departments, ensuring that you are a trusted partner for staff and students (undergraduate and postgraduate)
Collaborate with with Chemical Engineering Societies to raise the profile of IChemE and the profession
General (25%)
Act as a Champion for all IChemE activities regionally, nationally, and internationally
Play an active role in company / departmental development projects and continued improvement initiatives
Participate in industry body and public sector meetings to share best practise and increase market knowledge
Provide the highest level of reporting against KPIs to peers, senior management and governance groups.


These positions are based either at our Rugby (CV21 3HQ) or London Office (SW1P 1PR) however as these roles are UK field based roles, extensive business travel will be involved, including a requirement to frequently attend the IChemE offices in Rugby.

Only candidates eligible to work in the UK will be considered.

This is a permanent full-time role based on 37.5 hours per week working Monday through to Friday (core hours from 10:00-12:00 and 14:30-16:00). Flexibility will be required to meet business needs.

The closing date for all applications is close of business Sunday 10 December 2023. IChemE reserves the right to interview exceptional candidates and make an offer of employment before this date should we wish.

Starting salary is circa £38,000 (depending on experience).

IChemE benefits of employment include:




Annual performance reviews
Training and development opportunities
Company contributory pension scheme that matches employee contributions by 1.5 times up to a maximum capped 12% employer contribution
Life assurance linked to being an active member of the pension scheme
28 days annual leave (plus bank holidays) for full time members of staff
Company paid sickness leave after 6 months employment and increased at intervals based on length of service
Employee Assistance Programme and wellbeing support
Health cash plan (cash back on optical, dental, physio and more)
Financial support to help cover the cost of professional membership subscriptions if relevant to your role
Free parking and refreshments at our Rugby Office
More about Institution of Chemical Engineers (IChemE)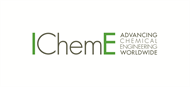 IChemE (Institution of Chemical Engineers) is the leading professional qualifying body for chemical, biochemical and process engineers.
...
Read more
Posted on:
28 November 2023
Closing date:
10 December 2023 at 17:00
Tags:
Business Development
The client requests no contact from agencies or media sales.
Does something look incorrect in this job listing?
Results include remote roles
Filter by workplace to select only on-site or hybrid roles