Job description
WR Fundraising Recruitment has an amazing opportunity to work with a national charity in a Trusts & Statutory Fundraising Manager position.
The charity is going from strength to strength having more than doubled its income in the last year, and with a fundraising team that has been bolstered by a number of new additions, we're looking for a trusts & statutory fundraiser to join the charity as part of the senior management group and be central to a dynamic fundraising team.
You will have the opportunity to inherit a strong portfolio, be encouraged to develop and implement your own ideas and concepts, and have an input into the next growth strategy plan.
Trusts & Statutory Fundraising Manager
Full Time, Permanent
Home Based with flexible working
£39,000 - £42,000 per annum
Duties will include:
Deliver and develop a relatively new income stream that is long term and sustainable
Lead on writing applications, managing and growing the existing portfolio and providing support for corporate grants and foundations
Work closely with the directors and other senior fundraisers in developing a framework for and reporting on the charity's impact
Responsible for Trusts and Statutory budget, reporting on monthly, quarterly and annual KPIs, and monitoring and evaluating against ROI
Responsible for developing monitoring system to track restricted grants and project development
Build relationships, multiyear partnerships and income from existing trusts and foundations and strong stewardship involving members of the senior leadership team
Liaise closely with senior managers and teams to plan and develop the strongest possible proposals
Close collaboration with Partnership Team to identify funding opportunities including corporate grants and foundations
Suitable candidates will have:
Experience of developing and implementing a Trusts fundraising strategy including income from lottery and statutory sources
A creative and entrepreneurial approach to income development
Experience in generating a minimum of £250,000 and delivering against performance targets
Proven record of personally securing minimum five-figure grants from Trusts, Statutory and other grant-making bodies
Strong project planning and financial management skills, including planning, forecasting, modelling and performance analysis
Experience of implementing a formal prospect research and management system using a variety of tools and techniques
Experience of developing robust cultivation and stewardship plans to build positive, long term relationships with key funders and supporters
Excellent verbal and written communication skills for a wide range of audiences
Closing date is 18th August with interviews on 22nd August.
To apply or for further information, please email a copy of your up to date CV in the first instance.
The team at WR Fundraising Recruitment are passionate about bringing together talented fundraising professionals with fantastic organisations. We'd love to hear from you if you are looking for a new fundraising opportunity.
More about WR Fundraising Recruitment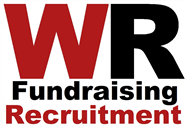 WR Fundraising Recruitment is an independent recruitment company specifically operating for charities and not for profit organisations across t... Read more
Posted on:
04 August 2022
Closing date:
03 September 2022 at 23:59