2
Young Carers Support Worker Jobs in Belfast
How's your job search experience on our site?
Your feedback can help us improve in the future.
Job description
If you have experience of delivering a successful peer support service or volunteer programme this is a genuinely exciting opportunity to develop a new service for an established patient support charity. Based remotely, but able to travel frequently in and around to London, we are seeking a creative, organised and committed programme manager.
Kidney Care will be working with the London Kidney Network and peer support champions from London NHS Trusts to establish a London-wide kidney peer support service. The ambition is to develop the service to cover the UK.
This is all about connecting people who are living with kidney failure, and applications from people with personal experience of the condition as a patient or carer are encouraged.
This is a new service for Kidney Care UK and the programme manager will be instrumental in scoping and implementing processes and procedures to deliver a compassionate, safe and valued service. The role will also ensure that all volunteers giving their time to Kidney Care UK have a fulfilling experience and will support colleagues across the organisation to confidently engage and support their own volunteers.
Safeguarding
Kidney Care UK is committed to safeguarding and promoting the welfare of children, young people and Adults at Risk and expect all staff and volunteers to actively support this commitment. An DBS check will be required for this role.
About Kidney Care UK
Around 3.5 million people in the UK live with chronic kidney disease (CKD). 68,000 are treated for end-stage kidney failure, relying on dialysis or a transplant to keep them alive. Treatments are gruelling and relentless and impact the patients' ability to work, maintain social interaction and live the life they choose.
For over 45 years, Kidney Care UK has been at the forefront of supporting people with kidney disease. From our early days when we campaigned to introduce donor cards in the UK, we have worked hard to support and represent the interests of everyone affected by kidney disease.
Promoting better outcomes for people living with kidney disease we actively seek applications from people who live with CKD or who have experience as a family member or health professional.
About the Peer Support Service
The Peer Support Service connects people affected by CKD with a volunteer who shares a similar lived experience. Alongside partners in the London Kidney Network, we will recruit, train and support volunteers to provide a friendly listening ear and share practical information to build confidence in decision making, explore options and make informed choices about a range of issues from treatment to travel. Patients, their families and caregivers will access the service to request a conversation with someone matched on a range of factors which could include treatment modality, location, age and life experience.
This is a new service that the Peer Support manager will establish and shape, working effectively with stakeholders to build a trusted service that patients and healthcare professionals want to engage with. This is very much a hands-on role covering all aspects of delivering the service; creating resources and processes; recruiting, training and stewarding volunteers; promotion, and building relationships with NHS renal units to attract service users; and of course, matching individuals to encourage patients to feel empowered to make choices and manage their condition with confidence.
Applications
Please send your CV and a covering letter demonstrating how you would be perfect for this role.
Applications invited from Monday 27 November to Monday 18 December by 10am.
First interviews by Teams, Thursday 21 and Friday 22 December. A second interview will be held in person at our offices in Alton, Hampshire w/c 11 January 2024.
More about Kidney Care UK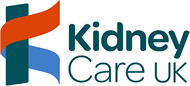 For over 45 years, Kidney Care UK has been at the forefront of supporting people with kidney disease. From our early days when we campaigned to...
Read more
Posted on:
24 November 2023
Closing date:
18 December 2023 at 10:00
Tags:
Volunteer Management,Vocational/Services
The client requests no contact from agencies or media sales.
Does something look incorrect in this job listing?
Londonderry, Derry and Strabane (Hybrid)
£43,421 - £46,464 per year
Job description
The role will be focused on leading the organisation's fundraising team in order to achieve income generation targets to match the service delivery aspirations of the organisation.
This post holder will be a fundraising professional with integrity, passion, motivation and ingenuity. The postholder will be innovative and creative in their approach in an organisation that welcomes opportunities to do things a little differently.
The key focus of the post will be:
Maintaining and expanding the current income generation of AWARE
Developing our fundraising offer through diversifying our fundraising plans whilst focusing on those which are effective
Supporting the strategic development of the organisation
Responsibility for the development, delivery, monitoring and evaluation of the organisation's fundraising strategy
Closing date: 12 noon on Thursday 7th December
Interview dates: Interviews will take place on 15th, 18th & 19th December
Please read the Job Information Pack thoroughly and then complete the Application Form for this role, ensuring you have included contact details, as well as any dates when you will not be available or might have difficulty with the recruitment timetable.
More about AWARE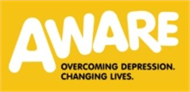 AWARE is the depression charity for Northern Ireland - and the only charity working exclusively for people with depression and bipolar disorder...
Read more
Posted on:
09 November 2023
Closing date:
07 December 2023 at 12:00
Tags:
Fundraising,Business Development
The client requests no contact from agencies or media sales.
Does something look incorrect in this job listing?
Results include remote roles
Filter by workplace to select only on-site or hybrid roles