1
Youth Facilitator Volunteer Roles in Liverpool
How's your job search experience on our site?
Your feedback can help us improve in the future.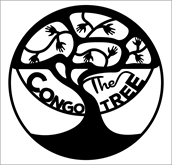 Unpaid - volunteer position
This organisation is scheduling interviews as the applications come in. Don't miss your opportunity, apply now!
Job description
About Us
We're an active and dynamic youth development organisation, and we believe in the power of young people to be the change they want to see in the communities they call home. Our mission is to equip, inspire, and support young leaders in the Democratic Republic of Congo. We're based in the eastern city of Goma and work in three territories throughout North Kivu province, engaging with young people through schools and our three-year World Youth Leadership Development (WYLD) programme, and providing support for their entrepreneurial and artistic pursuits. We are a registered charity in the UK (Charity No. 1152557), and we are recruiting two motivated individuals to join our Board of Trustees.
About the Role
We are looking for two individuals to join our Board of Trustees. These volunteer positions provide guidance and support to the organisation, ensures that The Congo Tree complies with its governing document and legal requirements, and helps us identify and maintain our visions, goals, and values - now, and in the future.
Our ideal candidates will share our passion for supporting young people in the eastern regions of the DR Congo, have a willingness to think creatively and engage in the work and with our brilliant colleagues, and be ready to work as part of a team. Experience in any of the following fields, particularly with a youth or international development background, would be an asser: youth and/or community work; strategic leadership; governance; financial management; fundraising; business and/or microfinance; health, safety, and security; human resources; legal practice; or programmes or operations similar to The Congo Tree.
How to Apply
If our work sounds like something you're excited to be a part of, we would love to hear from you! Please send a copy of your CV, a brief cover letter introducing yourself, and a separate document in which you answer the four following questions (max. two pages):
1. Why are you interested in joining The Congo Tree's Board of Trustees?
2. How will your skills and experience support our work at The Congo Tree? If you can, please give specific examples.
3. What do you believe is the most important quality in a Trustee?
4. Is there a specific role or area within the charity (for example, finance, fundraising, education development, etc.) that you would be interested in taking on?
Please send applications (and questions if you have them) to hello(at)thecongotree(dot)org(dot)uk.
Thank you for your interest!
More about The Congo Tree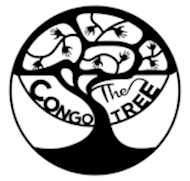 We're an active and dynamic youth development organisation with a passion for building the leadership and entrepreneurial skills of young p...
Read more
Refreshed on:
02 November 2023
Closing date:
17 December 2023 at 23:59
Tags:
Trustees,Governance
Does something look incorrect in this job listing?
Results include remote roles
Filter by workplace to select only on-site or hybrid roles