2
Assistant To Executive Director Jobs in Nottingham
How's your job search experience on our site?
Your feedback can help us improve in the future.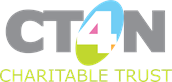 Sherwood, Nottingham (On-site)
This organisation is scheduling interviews as the applications come in. Don't miss your opportunity, apply now!
Job description
The Finance Manager will play a pivotal role in overseeing our finances, ensuring best practice in financial controls and reporting. They will lead the Finance team of CT4N Charitable Trust and its trading subsidiary CT4N Ltd, to provide excellent business partnering to all areas of the business, including the Senior Management Team, the Board, customers and other stakeholders.
KEY ACTIVITIES
· Preparation of Charitable Trust and subsidiary companies annual Statutory Financial Statements, ensuring they are accurate and provide a true and fair view of the Group. Managing the annual Audit.
· Building relationships across the organisation to embed best practice and compliance with Finance policies and processes.
· Provide technical knowledge in accounting principles, including Charity SORP and VAT principles for Charities.
· Recommending a financial strategy and setting operational plans for the Finance Team.
· Maintaining and managing effective relationships with colleagues across the Charitable Trust, in particular the Leadership team, and managers.
· Produce accurate and informative monthly management accounts within an agreed timeframe.
· Manage the budgeting and forecasting process, enabling the organisation to make informed decisions about priorities and future strategy, including the production of detailed budgets and forecasts on a timely basis.
· Proactively build and maintain relationships with budget holders to review monthly performance, produce accurate reforecast information, and plan future budgets.
· Preparing and producing financial information for presentation to Boards.
· Take responsibility for treasury requirements; produce regular cash-flow forecasts.
· Responsibility for design of the financial procedures and controls for the organisation, ensuring they are regularly reviewed and updated.
· Ensure compliance and adherence with financial procedures and controls across the organisation.
· Ensure compliance with regards to changes to operational policies and procedures relevant to this post.
· To adopt a flexible approach in response to operational needs regarding duties and hours of work.
· Willingness to attend training courses as appropriate, as well as any staff meetings.
· Undertake any other duties that may reasonably be required as appropriate to the grade.
Posted on:
28 November 2023
Closing date:
28 December 2023 at 23:59
Tags:
Finance,Senior Management
The client requests no contact from agencies or media sales.
Does something look incorrect in this job listing?
Job description
Community and Events Fundrasising Officer
We are looking for an enthusiastic individual with a can-do attitude to help us deliver our exciting Community and Events Fundraising programme. No previous fundraising experience is required, just an organised individual with a knack for building relationships, a passion for exceptional 'customer service' and a drive for uniting communities and raising money for charitable causes.
You'll work within the charity's passionate Fundraising and Engagement Team to raise funds to support children and families affected by the childhood cancer neuroblastoma and our vision, for a future where no child dies of neuroblastoma or suffers due to the treatment they receive.
This extremely rewarding role would suit anyone looking to take their first step in their fundraising, marketing or charity career. Don't think your experience directly aligns? Don't worry; we're interested in transferable skills and attitude, so consider and show us how these apply to this role.
Summary of role responsibilities
To help deliver the charity's Community and Events Fundraising Programme, including special events, community fundraising, challenge events, individual giving, and fundraising appeals.
To ensure excellent supporter and donor care and build long-term valued relationships to optimise income generation.
This is a fixed-term role offered on a one-year contract. We are looking for the successful candidate to ideally start in January 2024, but there is flexibility with this.
For more detailed information about the role, charity and team, take a look at the Recruitment Pack.
Recruitment timetable
We aim to follow the schedule outlined below:
Applications opens: 22 November 2023
Applications closes: 10 December 2023, 11:59pm
Shortlisting: 11 December 2023
Interviews: 15 December 2023 (in person in London)
If there are any adjustments that would help you engage with the recruitment process, please let us know.
​We actively encourage applications from those with lived experience of neuroblastoma and/or other childhood cancers. As an equal opportunity employer, we also welcome applications from all suitably qualified candidates, regardless of age, disability, gender, gender reassignment, marriage/civil partnership, pregnancy, maternity, race, religion or belief, sex or sexual orientation.
As a safeguarding charity whose work and practice are underpinned by safeguarding principles to protect children and young people and enhance their welfare, we always work in accordance with legislation, statutory guidance, and best safeguarding practices. All our roles require a basic criminal record check.
More about Solving Kids' Cancer UK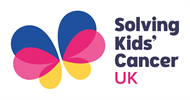 Solving Kids' Cancer UK is a small but mighty charity with children firmly at its heart. We are fighting for a future where no child dies o...
Read more
Posted on:
22 November 2023
Closing date:
10 December 2023 at 23:59
Job ref:
Community and Events Fundraising Officer
Tags:
Fundraising,Marketing
The client requests no contact from agencies or media sales.
Does something look incorrect in this job listing?
Results include remote roles
Filter by workplace to select only on-site or hybrid roles