2
Board Secretary Jobs in Bristol
How's your job search experience on our site?
Your feedback can help us improve in the future.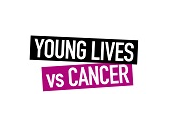 City of London, London (Hybrid)
£34,386 (Outside London) £36,677 (London)
Job description
EXECUTIVE ASSISTANT TO CEO

Contract: Permanent, full-time
Salary: £34,386 (Outside London) £36,677 (London)
Base: Hybrid Variable – with either tie to Farringdon and / or Bristol office or Home based

Closing date: Wednesday 21st December 2023

When a child is diagnosed with cancer life becomes full of fear, for them and their family. Fear of treatment, but also of families being torn apart, overwhelming money worries, of having nowhere to turn, no one to talk to.

At Young Lives vs Cancer, we help children and young people (0-25) and their families find the strength to face whatever cancer throws at them. Join us and your skills will make a real difference to the lives of young cancer patients.

About the role

We are seeking a dedicated and motivated Executive Assistant to the CEO to join our team and play a crucial role in the support of our corporate management.

The EA to the CEO is responsible for providing high quality executive assistance support to the Chief Executive and managing small projects on behalf of the Chief Executive. This role requires a proactive and detail-oriented individual that comes with substantial PA experience at Director/CEO level, with a high degree of autonomy and highly developed administrative and organisational skills.

You will:

• Provide administrative support to the Governance manager including supporting with corporate administrative processes, ensuring compliance and best practice
• Manage and administrating the organisational Executive calendar, meetings, agenda production and circulation and other procedures
• Support the development of trustee recruitment and manage and oversee trustee induction programme
• Develop and manage Executive Team work-plan
• Develop and maintain effective information sharing systems for Executive Team and Board of Trustees including the Executive SharePoint site.

Young Lives vs Cancer is open to and in support of flexible working. Your flexibility requirements and that of the role will be discussed at interview stage with you.

This role is a Hybrid Variable – with either tie to Farringdon and / or Bristol office or Home based. Occasional travel within the UK may be required.

Diversity declaration

At Young Lives vs Cancer, we recognise that opportunities for too many people remain a condition of their race, class, gender identity, disability, sexual orientation – or a combination. This has never been acceptable to us as an organisation.

We are committed to taking anti-oppressive action and removing barriers in our recruitment practices. We particularly welcome applications from members of minoritised communities and creating equitable opportunities for all. We are passionately committed to taking actions and making changes to be a truly diverse, inclusive and equitable organisation, as well as reflective of the diverse children and young people we support. Click here to find out more about our Diversity, Inclusion, Equity and Belonging strategy.

Accessibility

We are committed to providing reasonable adjustments throughout our recruitment process and we'll always endeavour to be as accommodating as possible.Please get in touch with us if you would like to discuss any specific requirements.

What we offer

Every quarter we offer a wellbeing and development day where no meetings are held. It's a day for everyone to spend time on whatever supports their own personal wellbeing and professional development – whether that's catching up with training, life admin, exercise or reading. There is no prescription to these days as we know everyone is unique.

You may have experience of the following: Personal Assistant, Executive Assistant, Secretary, Office Manager, Executive Secretary, Administrative Manager, etc.

REF-210 206
Posted on:
30 November 2023
Closing date:
21 December 2023 at 00:00
Does something look incorrect in this job listing?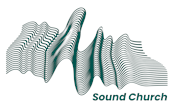 Bath, Bath and North East Somerset (On-site)

9.97 miles
£40,000 - £49,000 pro-rata
Part-time (3 days per week, but negotiable)
Job description
This position is an exciting opportunity for an experienced candidate to join the staff team of a growing church with a national & international imprint. The ideal candidate would have experience in finance with a flair for governance, organisational development and work well with consultants. The successful candidate would also be able to work directly with accountants and assume the role of accounts payable; experience is desired, but not required as training can be provided.
Main areas of responsibility:
Business Support

Governance

HR & H&S (working with our consultants)

Accounts Payable
There is a flexibility within these needs to create a role, as a growing organisation.The role is currently advertised as 3 days a week, but we are willing to explore and negotiate the days. We would also be willing to explore it being a term time only position if that were to be beneficial for an applicant.
We would be interested to hear from applicants who have a track record in some of these areas.
We are looking for someone with a minimum of three years of experience working in business operations, administration or finance and have experience in Church leadership. We require candidates to have spent at least one year working in a Team Leader or management role to demonstrate desired leadership talent.
More about Sound Church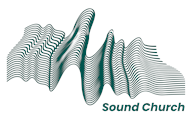 Sound Church is a Church based in Bath with a national & international footprint.
• Our Mission: We believe Jesu...
Read more
Posted on:
01 December 2023
Closing date:
31 December 2023 at 23:30
Tags:
Admin,Campaigning,Christian,Finance,Human Resources,Senior Management,Management,Legal,Business Development,Operations,Governance
The client requests no contact from agencies or media sales.
Does something look incorrect in this job listing?
Results include remote roles
Filter by workplace to select only on-site or hybrid roles