1
Co Production Coordinator Jobs in Belfast
How's your job search experience on our site?
Your feedback can help us improve in the future.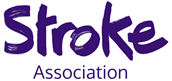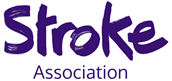 NFP People on behalf of Stroke Association
Circa £41,800 pa (inner £3,299 pa / outer £1,755 pa) may be applied
Job description
Engagement Lead
We're looking for a motivated, driven individual to lead our Engagement team in London. You will be passionate about empowering people affected by stroke and working with NHS colleagues to improving stroke care.
Position: S1104 Engagement Lead
Location: Home-based, London. However, occasional travel will be required as part of this role (May include team meetings or other work-related meetings).
Hours: Full-time, 35 hours per week (flexible working available)
Salary: Circa £41,800 per annum (inner London weighting £3,299 per annum or outer London weighting £1,755 per annum may be applied in accordance to where you live)
Contract: Permanent
Benefits: 25 days' annual leave plus bank holidays (this will increase with service up to 30 days, full time equivalent) cashback and discount scheme, employee assistance programme, learning and development, pension scheme, Life Assurance, Eye Care vouchers, Long Service Award, Tax-free childcare, Health Cash Plan, Working Pattern Agreement, flexible working opportunities available.
Closing Date: 5th January 2024
Interview Date: 19th January 2024
Interviews will be held via video conferencing. Please let us know if this will present any challenges when you email your application.
The Role
The Engagement Lead will report to the Associate Director for London and is responsible for leading our Engagement Team and function in London. You will play a key role in our London Senior Leadership team alongside a service delivery colleague. You will drive our engagement with colleagues in the London Health and Social Care system and with people affected by stroke.
Key responsibilities will include supporting the London team to:
· Develop and deliver our London Locality plan alongside the rest of our London senior leadership team.
· Lead our relationship mapping and stakeholder engagement approach, supporting the team to act as a system leader.
· Develop and maintain relationships with key stakeholders.
· Lead on the development of the London Involvement Network to support stroke survivors in having a voice in local stroke policy to improve our ability to influence for impactful and tangible improvements.
· Build our community engagement function by supporting staff and volunteers to develop the Stroke Group network.
· Develop a London community volunteering approach.
· Scope and lead on engagement projects to achieve outcomes in our London Locality plan.
About You
As Engagement Lead, you will have experience of:
· Leading, managing and developing people
· Working in partnership with other organisations
· Working with groups and networks, including on co-production
· Setting and managing budgets
· Systems leadership and influencing principles and knowledge of health and social care systems
To fulfil the role you must be resident in the UK and have the right to work in the UK.
This role requires extensive travel across a large geographical locality to visit people at home and in community settings. Candidates must be able to demonstrate how they can meet this requirement of the role
When you click to apply, you will be able to see the full responsibilities and person specification for further information on the role.
Please submit your CV and a covering letter of no more than two pages demonstrating how you meet the person specification and what you bring to the role in terms of your skills and experience.
About the Organisation
Stroke Association. Rebuilding lives after stroke.
When stroke strikes, part of your brain shuts down. And so does a part of you. That's because a stroke happens in the brain, the control centre for who we are and what we can do. It happens every five minutes in the UK and changes lives instantly. Recovery is tough, but with the right specialist support and a ton of courage and determination, the brain can adapt.
We believe everyone deserves to live the best life they can after stroke. And it's a team effort to get there.
We provide specialist support, fund critical research and campaign to make sure people affected by stroke get the very best care and support to rebuild their lives.
We're working to improve the diversity of our team. Because we know that individuality leads to a richer experience for our people and better support for those affected by stroke.
We strongly encourage people from all backgrounds to apply. And we're particularly looking to increase the number of applications from those with lived experience of stroke and those from under-represented communities.
Every five minutes, stroke destroys lives. Help us rebuild them and join our team.
In 2019, we developed a bold new corporate strategy so that we can rebuild more lives after stroke and make a bigger difference to people's lives. To help us deliver our strategy and make a real difference, we are looking to recruit talented people to a number of new roles. If you would like to support stroke survivors to rebuild their lives, we want to hear from you!
You may also have experience in areas such as Engagement, Impact and Engagement, Engagement Officer, Engagement Lead, Relationship Coordinator, Community Engagement, Community Engagement Coordinator, Community Engagement Officer.
PLEASE NOTE: This role is being advertised by NFP People on behalf of the organisation.
Posted on:
23 November 2023
Closing date:
23 December 2023 at 23:59
Tags:
Social Care/Development,Social Work
Does something look incorrect in this job listing?
Results include remote roles
Filter by workplace to select only on-site or hybrid roles