1
Conference Assistant Jobs in Belfast
How's your job search experience on our site?
Your feedback can help us improve in the future.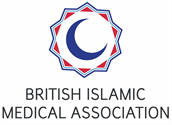 £25,000 per year pro rata
Part-time (Estimated 10-24 hours per week, including evenings and weekends. )
Contract ( Fixed term contract subject to performance- Starting January 2024)
This organisation is scheduling interviews as the applications come in. Don't miss your opportunity, apply now!
Job description
Job Title: Executive Assistant.
Hours: Flexible working. Estimated 10-24 hours per week, including evenings and weekends. Location: Remote, very occasional attendance at in-person events.
Contract Term: Start January 2024. Fixed term contract
Contract Value: Up to £25,000 per annum, pro rata
First Interview Date: 04/12/23 online, date subject to change.
Job Purpose: We are currently seeking a highly organised and proactive Executive Assistant to support our teams of dedicated volunteers in the delivery of our projects, and manage day-to-day administrative tasks that enable us to serve our community and colleagues.
The British Islamic Medical Association (BIMA) is a voluntary not-for-profit organisation dedicated to promoting and supporting the health and wellbeing of Muslim communities in the UK. Our mission is to unite our members in service of our patients and profession. We are committed to advancing the understanding of Islamic principles in healthcare and fostering collaboration among Muslim healthcare professionals to engage with our health system.
We are led by an executive team of passionate health professionals who oversee 250 volunteer team members and a network of over 6,000 Muslim colleagues. Our governing council has highly experienced leadership who are strongly connected to within the NHS and public health, as well as to our mosques, scholars and Muslim community institutions.
We have recently secured resources to help develop our core offer in Muslim public health and community outreach. Our work to date has involved working with government, major health charities, universities, and key Muslim institutions in addressing issues facing our community.
Key Responsibilities:
Provide administrative support to the BIMA team, including scheduling and coordinating meetings, calls, and events.

Manage and maintain BIMA's membership and contacts database, ensuring that all relevant information is up-to-date and easily accessible.

Assist with the planning, organisation, and execution of BIMA events, workshops, and conferences.

Prepare and distribute agendas, minutes, and other materials for internal and external meetings.

Help maintain BIMA's online presence, including monitoring and responding to inquiries on emails and social media platforms
Help prepare and maintain basic financial records, including managing invoices, receipts, and expense reports

Work closely with BIMA's volunteer team to ensure the smooth running of projects and initiatives

Assist with the recruitment, training, and management of volunteers as needed

Perform other duties as assigned by the BIMA leadership team
Person Specification:
A Bachelor's degree or equivalent experience in a relevant field.

Awareness of the cultural and religious sensitivities of Muslim communities in the UK.

Prior experience in an administrative or executive support role, preferably within a not-for-profit organisation or society.

Excellent organisational and time-management skills, with the ability to manage multiple tasks and deadlines effectively.

Strong interpersonal and communication skills, both written and verbal.

Proficiency in Google Suite and familiarity with major social media platforms.

A keen interest in the mission and values of BIMA, with a strong commitment to supporting the needs of Muslim healthcare professionals and communities.

Experience working with volunteers or in a volunteer-led organisation is an asset

Flexibility and adaptability, with a willingness to take on new tasks and responsibilities as needed.

Ability to maintain confidentiality and discretion when dealing with sensitive information.
To apply please submit an application on the job listing site(s), or email your CV and a short covering letter (maximum 250 words) detailing why you would be suitable for the role to our info email.
Rolling interviews will be conducted until a suitable candidate is appointed.
More about British Islamic Medical Association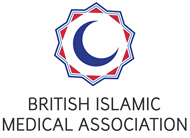 The British Islamic Medical Association (BIMA) brings together Muslim healthcare professionals in the United Kingdom as one. BIMA is independen...
Read more
Posted on:
01 December 2023
Closing date:
31 December 2023 at 23:59
Tags:
Admin,Project Management,Operations
The client requests no contact from agencies or media sales.
Does something look incorrect in this job listing?
Results include remote roles
Filter by workplace to select only on-site or hybrid roles