2
Customer Service Advisor Jobs in Belfast
How's your job search experience on our site?
Your feedback can help us improve in the future.
Job description
JOB TITLE: Marketing Lead
ACCOUNTABLE TO: Leadership Team
REPORTS TO: Director of Organisational Development.
LOCATION: Dorset with home working
CONTRACT: Permanent
SALARY: FTE £40,175 per annum (£24,430 pro-rata for working 22.5 hours per week)
HOURS: 22.5 hours per week
Job Context
Help & Care is passionate about making a difference and enabling people and communities to live the lives they choose.
We do this by delivering a number of high-profile services across South Central England and have been doing this for over 30 years.
We are particularly focused on providing support to people living with a long-term health condition, carers and those who are isolated or housebound. What makes us different is our person-centred approach. We understand that each individual has different needs, so we work closely with people to understand what really matters for them and to help them lead independent and fulfilling lives for as long as possible.
We are eager to play a leading role in improving the delivery of health services for the community and we work closely with 3 individual Healthwatch organisations across South England. This partnership ensures that health services are held accountable and the views of the people who use and need these services most are given a platform to have their voices heard.
We support people by providing information, advice and support that enables them to take control of their lives, make decisions and find support that is right for them.
Help & Care have a strategic priority to improve their marketing and communications activity in order to raise our profile and support more people. As part of this we have created a senior role of Marketing Lead, responsible for creating and executing strategic marketing and communications activities and steadily increasing awareness and engagement with Help & Care across all channels.
We encourage applications from people who have most but not necessarily all of our essential criteria. We are committed to supporting and developing our staff.
Job Purpose
Help & Care have an excellent reputation as a service provider and therefore the purpose of this role is to help shape Help & Care's identity and to further build reputation through branding, awareness and reach.
The Marketing Lead will work to drive cross-channel visibility for Help & Care, to demonstrably support the values of the organisation and to work in a self-driven, inter-departmental way at all levels from strategy to detailed execution of plans.
The postholder will take responsibility for reviewing our ambitious marketing strategy, completing and implementing this in order to significantly grow our impact, reach and brand awareness.
Job Description
Strategy & Oversight
1. To review our marketing strategy in conjunction with key internal stakeholders an ambitious and effective marketing strategy and to oversee the implementation of this plan.
2. Communications – crafting a consistent narrative across all of Help & Care's external messaging.
Campaigns & Content
1. Planning and developing campaigns and content in order to raise awareness, understanding, interest, engagement, and growth amongst key audiences for Help & Care.
2. Working in a collaborative way to design and deliver campaigns and content across digital and traditional channels ensuring all communications are engaging, accessible and consistent.
Social Media
1. Develop and implement a multi-channel, year round digital marketing growth strategy that ensures Help & Care are consistently reaching more people for their service delivery, campaigning, profile raising and fundraising activities.
2. Design, implement and evaluate successful digital marketing campaigns on full range of channels – LinkedIn, Twitter, Facebook - ensuring they are engaging, accessible and consistent.
Website and E-Marketing
1. Refreshing content on website to greater support visitor journeys and enable collection of visitor data.
2. Improve and develop the user experience on the website, linking robustly to other channels.
3. Manage the delivery of e-marketing campaigns, ensuring Help & Care improve retention and outcomes.
Press and PR
1. Acting as Help & Care's point of contact for all media inquiries, including preparing press releases, and cultivating Help & Care's relationship with journalists.
2. Develop and nurture relationships with media, influencers and stakeholder partners.
Line Management
- Provide line management to Help & Care's Marketing Assistant, ensuring high quality and encouraging support and guidance.
- Manage the workload of the Marketing Assistant, ensuring delegation of appropriate tasks.
General:
1. Act as key point of contact and expert advisor in all things marketing and external communications.
2. To develop an effective process for managing Help & Care print and digital requirements and requests from all teams, maintaining excellent customer service and ensuring consistency of branding at all times.
3. To ensure a cross-organisational approach to marketing and communications.
4. To undertake research using appropriate tools, analytics and data sources to create reports and recommendations which drive continuous improvement
5. To develop a consistent narrative, language and brand consistency for Help & Care across all channels.
6. To ensure that legal notices, disclaimers and copyright information is used as appropriate and all Help & Care content is fully compliant.
7. To ensure that all data is held in a confidential way and personal information is processed securely and in compliance with GDPR and Help & Care's privacy policy.
8. Events – developing and leading on events both on-line and in communities supporting the work and profile of the organisation
9. To undertake other work that may arise on a day-to-day basis to support the service
10. Working in tandem with the Internal Communications post holder, ensuring consistency in tone and message.
11. To work within the values, ethos and vision of Help & Care.
12. To work in accordance with the Policies and Procedures of Help & Care.
13. To work in accordance with all relevant legislation.
14. To undertake any other duties as required, appropriate to the post.
CONDITIONS
Carry out other such duties as may be required by the Leadership Team, Chief Executive and Trustee Management Board which are consistent with the duties and responsibilities of the post.
The working week shall be 22.5 hours during standard office hours over 3 days (to be agreed with line manager.) The postholder may be required to work occasional evenings or weekends to attend events and meetings, for which time off in lieu will be granted.
The nature of the job will require the ability to travel. If the post-holder's own car is used for travel, expenses will be paid as set by the Trustee Management Board.
There will be an assessment of competence to practice during induction and 6-month probation period.
The other conditions of service and current procedural agreements will be enclosed with the post-holders Contract of Employment.
The post holder will be required to have broadband to be able to work from home.
*This role is based in East Dorset which includes BCP and Purbeck areas. The postholder can claim the full cost of business travel within this geographical area and/or to a place outside of the geographical area.
More about Help and Care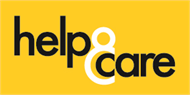 Help and Care is an established charity and social enterprise working with people and communities. We have a number of projects and services th...
Read more
Posted on:
07 December 2023
Closing date:
02 January 2024 at 23:59
Tags:
Campaigning,Communications, PR,Marketing,Business Development,Digital
The client requests no contact from agencies or media sales.
Does something look incorrect in this job listing?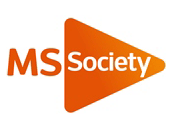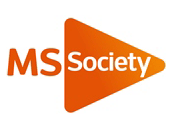 Belfast, Belfast (Hybrid)

2.07 miles
£61,404 per per annum plus excellent benefits
Job description
We're looking for a new Country Director to provide leadership and direction to the MS Society Northern Ireland.
Director for Northern Ireland
Hours: Full-time (35 hours a week)
Contract: Permanent
Location: Office-based in Belfast, BT7 with flexibility to work remotely.
Salary: £61,404 per annum plus excellent benefits
About us
We make sure people living with MS are at the centre of everything we do. And it's this commitment that unites us across the UK.
Our strategy is based on what people affected by MS have told us is important to them. It gives us a clear and determined focus.
Our work is based on the hopes and aspirations of our MS community. Together we campaign at all levels, fund ground-breaking research and provide award winning support and information.
Our people are our greatest asset and the key to our success. We offer a vibrant, progressive working environment where you'll be able to make a difference.
About this job
You'll be responsible for taking forward our corporate and functional strategies in Northern Ireland. As a senior leader in the organisation, you'll be contributing to the leadership, planning and policy formulation of the MS Society across the UK.
You'll also act as the principal spokesperson for the MS Society in Northern Ireland and the main advisor to the MS Society Northern Ireland National Council.
You'll play an important role in developing our strategic approach to supporting people affected by MS. Helping us to ensure that our priorities align with the needs and aspirations of the MS community.
We're looking for the successful candidate to be able to demonstrate that they understand the challenges that people with MS face.
You'll be enthusiastic and passionate about the work we do and you'll be focused on delivering positive outcomes for the MS community in Northern Ireland and UK wide.
We recognise the significant and excellent contributions; experience; and skills our employees bring to the MS Society.
Working with external pay and reward consultants, we're taking active steps this year to review our employees' pay and benefits package. Ensuring we're aligned with the most accurate and up-to-date benchmarks for the UK charity sector.
Closing date for applications: 9am on Thursday 4th January 2024
PLEASE PRESS THE 'HOW TO APPLY' BUTTON FOR MORE INFORMATION.
More about our employee benefits:
We have a wide range of employee benefits including (but not limited to):
Encouraging work life balance
38 days paid annual leave (including bank holidays), pro-rata for part-time
More annual leave entitlement, based on length of employment
Smart working options (with the opportunity to work remotely and find a smart working pattern that suits both you and us)
Flexible working options
Caring for you and your family
Generous sick pay entitlement
More sick pay entitlement, based on length of employment
Opportunity to buy and sell annual leave in each calendar year
Free access to a GP virtually 24 hours a day/7 days a week allowing you unlimited advice, reassurance and where appropriate diagnosis
Enhanced leave for new parents
Free access to a confidential 24 hours a day/7 days a week helpline service for both you and your family with a specialist range of support and information
Special leave options (such as up to 5 days paid leave for domestic or personal emergencies a year)
10 days paid disability leave a year, pro-rata for part-time
10 days paid carers' leave a year, pro-rata for part-time
New family-friendly benefits, including paid leave:
In the event of miscarriage or still birth
To support fertility treatments
For antenatal appointments for both parents
Cycle to work scheme
Death in service scheme
Health cash plans to help offset the cost of health care for you and your family
Thinking about your finances
Enhanced salary sacrifice pension scheme
Discounted season ticket loan and interest-free emergency loans
Give as you earn to support other charities of your choice before tax
New employee portal including lifestyle savings vouchers and personal wellbeing
Enriching your life at work
Personalised development plans with a wide range of training courses and opportunities to source additional training options with your line manager
Yearly internal apprenticeship opportunities
New, modern offices that embrace working together both in-person and remotely
Various opportunities to influence how we internally operate (including surveys, and focus and committee groups)
Active and supportive internal employee networking groups for collaboration and peer support
2 days paid leave a year for volunteering for MS Society activities during normal working hours (such as fundraising events, or campaigning in the local community)
2 days paid leave a year for volunteering with other charities during normal
Equal Opportunities
We particularly welcome applications from people with disabilities and or from ethnic minority backgrounds.
We'd be grateful if you downloaded and completed the equality and diversity monitoring form and submit it with your application.
Disability Confident Employer
We're a Disability Confident Employer and we're committed to promoting equality and diversity.
You can ask for reasonable adjustments as part of both our recruitment and new starter on-boarding processes.
If you need any help or adjustments to apply for this role, please contact us. You can also ask for the application materials to be sent to you in a different format. Such as for them to be sent to you by email or in a larger word format.
Safeguarding
We're committed to safeguarding and promoting the welfare of everyone who uses our services and we come into contact with.
This is regardless of Gender, Race, Disability, Sexual orientation, Religion or belief, Pregnancy, Gender reassignment.
We recognise our particular responsibility to make sure vulnerable adults and children are protected.
We have measures in place to protect everyone we come into contact with from abuse and maltreatment of all kinds.
Your right to work in the UK
You must have the right to work in the UK to work in paid employment with us. You'll need to share documents showing you're eligible to work in the UK if we offer you employment.
You can find the UK visas and permits granting you the right to work in the UK on the UK Government website. We currently don't have a Sponsor Licence agreement with the Home Office and aren't able to support you with your visa applications.
No agencies please.
Posted on:
08 December 2023
Closing date:
04 January 2024 at 23:59
Tags:
Policy/Research,Senior Management,Business Development,Operations
Does something look incorrect in this job listing?
Results include remote roles
Filter by workplace to select only on-site or hybrid roles