2
Departmental Administrator Jobs in Liverpool
How's your job search experience on our site?
Your feedback can help us improve in the future.
£42500 - £53800 per annum + Remote international team. Site visits.
Job description
Data Insights Manager
Animal welfare charity
Fully remote with international team
Up to £53,800
Are you an experienced data insights manager with a love for animals? This is a dream of an opportunity for you to work with a fully remote international team and make a real difference.
You will manage the insights function of the Data team, providing detailed and insightful analysis that will inform fundraising strategies. This role is critical to fundraising success of the charity.
You will need to have advanced technical skills to manage the custom data warehouse and BI tool, Tableau, as well as using Blackbaud CRM. There is a real opportunity here to shape the insights journey and help the team grow a healthy data culture, with scope to revolutionize the way our data is used in moving towards machine learning. This is an exciting role that would suit a highly motivated individual looking to make an impact, helping the organisation succeed in data-led fundraising and achieve ambitious targets.
Responsibilities
Leading on comprehensive analysis and interpretation of fundraising initiatives to facilitate the rapid growth of donation income, identifying and recommending improvements that will increase net revenue or ROI
Leading on the ways in which insights and analytics are presented and engaged with across the organization, ensuring consistency and accessibility
Evaluating and implementing methods to improve data literacy across the department
Overseeing the continual development of our segmentation model to optimize data targeting and increase income generation
Consulting on departmental projects, helping teams to make data-led decisions e.g., developing effective supporter journeys
Managing and evaluating our analytics techniques, systems, and tools, researching the best ways to interrogate and visualize data
Managing and developing the short- and long-term insights strategy
Managing the Extraction, Transform, Load (ETL) process
Technical troubleshooting e.g., SQL server job failure reports
Leading on the documentation of rules, instructions, and stored procedures
BI tool technical management (Tableau)
Overseeing system configuration e.g., data sources
Managing the refresh schedule; ensuring automated global queues and processes are fully operational, testing and troubleshooting as required
Managing and developing the report structure e.g., departmental and SMT workbooks, worksheets, views, dashboards, and visualizations
Leading on the documentation of rules, instructions, and stored procedures
Managing areas of Blackbaud CRM administration and configuration as appropriate
Consulting on and supporting data cleaning, governance, and collection to ensure structured information that can be turned into valuable insights
Person Specification
Advanced SQL skills, both writing SQL and using SQL server
Advanced skills using BI tools e.g., Tableau, Power BI
Advanced skills using a data warehouse and ETL process
Experience using CRM systems (Blackbaud products - desired)
Experience of overseeing data segmentation hierarchies
Experience of managing a direct report
Benefits
Flexible working, Pension Scheme, Access to Life Works, health and wellbeing platform, Training, as required.
24 days annual leave + bank holidays on top.
Site visits to animal sanctuary optional.
If you are keen to learn more, please apply with your CV asap or email [email protected].
Charity People actively promotes equality, diversity and inclusion. We match charity needs with skills and experience of candidates, irrespective of age, disability (including hidden disabilities), gender, gender identity or gender reassignment, marriage and civil partnership, pregnancy and maternity, race, religion or belief, or sexual orientation. We do this because we know greater diversity will lead to even greater results for the charities with which we work.
More about Charity People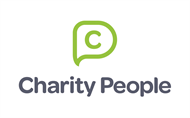 Back in 1990, Charity People started life with a grant from The Prince's Youth Business Trust and The London Enterprise Agency. Our aims we...
Read more
Posted on:
26 November 2023
Closing date:
10 December 2023 at 23:41
Does something look incorrect in this job listing?
Job description
Royal Association for Deaf People (RAD) have an opportunity for a Management Accountant to join our team on a part-time, permanent basis (22.5 hours per week). This is a home-based role however regular travel to our Colchester and London offices will be required so the ideal candidate would be within commutable distance within these regions. In return, you will receive a competitive salary of up to £35,000 per annum pro rata.
RAD encourages honesty and openness. It provides a safe place to work and encourages development and participation. Our values are at the heart of our work. They define TeamRAD – who we are, and how we will behave.
Everyone in TeamRAD is expected to commit to equality, diversity and inclusion (EDI) and to embed associated principles throughout all working practices.
About the role:
As our Management Accountant, your main responsibility is to provide the organisation and its management with prompt and accurate financial information which supports effective decision making. The finance team is small, and the Management Accountant is expected to have some responsibilities to ensure RAD maintains strong internal financial controls and remains robust when there is absence.
Key Responsibilities as our Management Accountant will include:
Reviewing the monthly payroll preparation and ensuring accuracy, including the coding of costs to departments and projects
Preparing or overseeing the preparation of all bank reconciliations and other account analysis
Ensuring that finance documentation is securely stored and destroyed in line with RAD's data protection and retention policies
Preparing monthly management accounts and forecasts in line with agreed timelines, including income and expenditure accounts, balance sheet and cash flow forecasts
Taking an active role in the preparation of the annual budget and outline budgets for future years, in line with strategy
Working with budget holders, management colleagues and the Business Development team to prepare project budgets for funding applications and/or Commercial Service proposals
Ensuring processes are in place to accurately allocate time and costs of colleagues to projects and services
Preparing financial reconciliations of all projects and supporting the Data Insight team with financial information needed for monitoring returns
Building financial literacy and confidence with budget holders, including ensuring they can use Sage Intacct
Providing support to the Executive Team and Managers as required
Takingan active role in the preparation of RAD's statutory accounts
Ensuring budget holders receive detailed monthly management accounts within agreed timescales, and deliver regular, timely, accurate financial information and analysis to them to ensure they have a good understanding of the financial situation of all projects and services
Taking an active role to keep the financial reporting under review to ensure that it meets the needs of all users and adapt where necessary
Essential requirements we're looking for in our Management Accountant:
A recognised accountancy qualification – full or part qualification or; Qualified by experience
Qualifications in BSL, or willingness to achieve minimum Level 2
Experience of working as a management accountant
Experience of working within a high performing finance team
Proficiency in the use of Microsoft Office (Excel/Word/Teams/Outlook)
Able to process complex financial information and present the results clearly and concisely for nonfinancial colleagues
Plans and organises resources to meet strict deadlines
Builds and manages successful inter-departmental relationships
Responds flexibly to the needs of the business
Identifies and supports mitigation of risk
Ability to work under pressure and to tight deadlines
Good personal presentation and interpersonal skills
Strong organisational and administrative skills
Adaptable
Strong analytical skills
Logical thinker
If you have a positive attitude, a flexible approach, and would like to join us as our Management Accountant, we'd love to hear from you.
Closing date: Midday, Tuesday 9th January 2024
Interview date: Wednesday 17th January 2024 at our Colchester office
No CV's accepted
Posted on:
29 November 2023
Closing date:
27 December 2023 at 23:59
Does something look incorrect in this job listing?
Results include remote roles
Filter by workplace to select only on-site or hybrid roles