3
Enhanced Housing Management Worker Jobs in Liverpool
How's your job search experience on our site?
Your feedback can help us improve in the future.

£46,774 (out of London) or £50,000 (including London weighting) (pro rata)
Full-time or part-time (Full-time (flexible, working minimum of 28 hours/per week considered – pro rata))
Contract (18 months with potential extension, subject to funding)
Job description
About the role:
We have been awarded a Department for Education contract to deliver high quality training to kinship carers across England, which will complement our existing progammes and services, including our national Peer-to-Peer Programme, innovative programmes commissioned by local authorities in England and Wales and our free information and advice services including Kinship Compass.
In order to reach and support more kinship carers with these programmes and services, we are building a new Marketing Team – comprising a Head of Marketing, Marketing Manager and Marketing Officer - to develop and deliver integrated, strategic and creative marketing campaigns and strategies.
This is an exciting opportunity for an experienced, senior-level marketeer with a strong track record in overseeing the development and delivery of effective and successful multi-channel marketing strategies targeted at a range of audiences to join us as our Head of Marketing. We're looking for someone excited to hit the ground running in developing a new team and function, and who is able to plan strategically and creatively about how to maximise engagement and acquisition with a small in-house team. You will play a crucial role in supporting Kinship's growth including through income generation, by increasing brand awareness and developing compelling marketing offers for key audiences including kinship carers, local authorities and referral partners.
A strategic thinker and natural collaborator, you'll be able to work across the organisation to develop integrated marketing strategies and plans across all of Kinship's services and programmes, and ensure these align with our wider external communications, including to our Kinship Community of around 12,000 carers. You'll also be comfortable getting involved in the operational delivery of our marketing plans, supporting your team of two and demonstrating an insight and audience-led approach to both digital and offline marketing, thriving in an environment where you'll be responsible for overseeing the progress of various strands of marketing activity.
You will have significant experience in leading marketing teams in the charity sector, and have demonstrable experience in delivering successful, engaging marketing strategies in-house. You will have experience of operating at a senior management level – perhaps as a Senior Manager, Head of or other senior-level role, adept at working with senior level internal and external stakeholders.
We will guarantee interviews to any candidates with experience of kinship care (either of being in kinship care or of being a kinship carer) who demonstrate that they meet the essential skills and experience outlined below.
What we'll offer you
Kinship offers 30 days' annual leave plus bank holidays (pro-rata for part time) as well as a generous pension scheme. This fixed-term role is open to flexible working (school hours would be considered). We have an excellent wellbeing offer including the Employee Assistance Programme and clinical supervision. We will invest in your professional development with training and career development opportunities.
Kinship is committed to championing equality, diversity and inclusion. We believe our work is greatly enhanced by the varied backgrounds, experiences and views represented within our teams. We aim to create inclusive teams, celebrate differences and encourage everyone to join us and be their true self at work. We therefore encourage applications from anyone who fits our values, whatever their religion or belief, sex, gender identity, race, age, sexuality or disability and are actively seeking candidates that can bring real innovation and commitment to us.
This is a fantastic time to join a supportive and well-established team within an organisation with rapid growth ambitions. This role will be what you make it and we're looking for someone to seize this opportunity!
To apply:
Please apply for this role through BeApplied. You will be asked to answer four questions and attach your CV. You will have max 250 words per answer.
Tell us why you're interested in working for Kinship in this role. Please also include how your personal values align with ours - Step up, Be stronger together, Be bold and Put people first.
If you were offered the role, what would your priority actions be in the first three months and why? Tell us about what you'd need to find out and what would be your approach to the role?
How would you ensure your team are motivated, high performing and happy in their role?
This role will involve working with a wide range of stakeholders across the kinship care landscape, to gather views, insights and contributions. How would you go about identifying, listening to and working with stakeholders and seeking consensus? What would you do when consensus cannot be reached?
Application deadline: 9:00am on Monday 11 December 2023
1st interview date: Friday 15 December 2023 (online)
2nd interview date: Monday 18 December 2023 – in-person (Vauxhall). The interview process will be two stages online (on Zoom) and for the second interview you will be asked to create a presentation (you will hold full copyright and ownership of the presentation and contents) and there will be a timed written task.
More about Kinship

Kinship is the leading charity in England and Wales for kinship carers – relatives and friends who raise children when their parents aren...
Read more
Posted on:
24 November 2023
Closing date:
11 December 2023 at 09:00
The client requests no contact from agencies or media sales.
Does something look incorrect in this job listing?
Job description
About us
Crisis is the national charity for homeless people. We know that homelessness is not inevitable. We know that together we can end it.
It is an exciting and important time to be joining us at Crisis. We work with thousands of people across England, Scotland and Wales so they can leave homelessness behind for good. We have recently adapted the way our services work to maximise our impact in ending homelessness. We have increased our capacity to work with people one to one and also strengthened our ability to support those people facing the most barriers to preventing or ending their homelessness.
Title: Engagement and Assessment Worker (Merseyside)
Salary: £36,240
Contract: Permanent
Hours: 35 per week between the hours of 8.30am – 5pm on a rota basis
Location: Based at Skylight Merseyside office and partner agencies on a rota basis
About the role
As an Engagement and Assessment Worker, you will be the first point of contact for someone who comes to Crisis for help to prevent or end their homelessness. You will:
welcome them to the service on site and at partner agencies,

listen carefully and non-judgementally to their story,

complete sensitively thorough Crisis and Mainstay assessments,

Agree realistic options and the support needed to assist them to prevent their homelessness or a pathway out of homelessness

Help them formulate a holistic plan and help them take the initial steps, where necessary.

Hold a caseload of members who require short term intervention to end their homelessness.
About you
To be successful in this role you will have:
Experience of working successfully with disadvantaged/or socially excluded groups and individuals, utilising a psychologically informed approach.

Ability to deliver excellent customer service, ensuring accessible, welcoming and safe 'front of house' environment in a busy service.

Experience of assessing presenting needs, and an understanding of strengths-based assessments. Empathy and understanding of the barriers to accessing services.

Ability to manage successful relationships with external agencies and relevant service providers and successfully advocate on members behalf.

Excellent verbal and written communication skills used to ensure accurate record keeping on a variety of Case Management Systems/Databases.

Excellent organisation and prioritisation skills, with the ability to successfully manage a busy and diverse workload.

The ability to use your own initiative to contribute to the effective running of the service and to work flexibly as part of a team.
You may have experience in;
Homelessness, housing, mental health, harm reduction services.
We believe diversity is a strength, and our aim is to make sure that Crisis truly reflects the communities we serve. We are actively working towards our organisation being a place where everyone can thrive and make their best contribution to our mission of ending homelessness for good. We know that the more perspectives, voices, and experiences we can bring to this work, the better. We particularly welcome applications from people who have lived experience of homelessness, and people from all marginalised groups, communities and backgrounds.
Working at Crisis
As a member of the team, you will have access to a wide range of employee benefits including:
Interest free loans for travel season ticket, cycle to work, and deposit to secure a tenancy

Pension scheme with an employer contribution of 8.5%

28 days' annual leave

Enhanced maternity, paternity, shared parental, and adoption pay

Flexible working around the core hours 10am-4pm

And more! (Full list of benefits available on website)
Alongside our excellent staff benefits, we will support your ongoing development to build your skills, experience and career.
When you join us, you will have the opportunity to join our staff diversity networks, which aim to champion issues across the organisation, enable staff to be their authentic and best selves and contribute to making Crisis a truly diverse organisation.
How to apply
If you would like to know more about this role/the service, I would be delighted to speak to you or alternatively arrange for you to visit the Skylight.
If this sound likes the opportunity for you, please click on the 'Apply for Job' button below.
Closing date: Sunday 10th December 2023 (at 23:59)
Interviews will be held on Wednesday the 20th December (PM) and Thursday the 21st December 2023
More about Crisis UK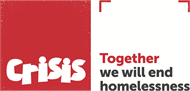 Crisis is the national charity for homeless people.
We are committed to ending homelessness. Every day we see the devastating impact ...
Read more
Posted on:
20 November 2023
Closing date:
10 December 2023 at 23:59
Tags:
Advice, Information,Care Management
The client requests no contact from agencies or media sales.
Does something look incorrect in this job listing?
Job description
Adult support worker (women's refuge)- Female only
£25,278.74 pro rata
Northallerton
Part Time - 30 hours per week
Our client has a new opportunity available for a Support Worker to join them on a part time basis working 30 hours per week to provide intensive housing and support services to vulnerable women and their children who have fled domestic abuse and are now residing in the women's refuge service.
The role
Due to the nature of the role this is vacancy is only open to Female Applicants.
This is a key worker position in which you will intervene at times of crisis, promote independence and empower victims to move on from an abusive relationship reaching the full potential and maintain independence in their own tenancy.
As a Support Worker, you will participate in the assessment of service-user needs, set up the agreement of support and welcome them to their new accommodation as required. With good communication skills you will enable the service users to develop or maintain a sense of achievement and fulfilment and will assist in the development of life skills, encouraging a wide range of activities including involvement in the local community.
What do you need to have?
Some experience working with the designated service-user group

NVQ level II in Health and Social Care or equivalent.

A good understanding of the principles of practice in working with vulnerable people.

Knowledge of domestic abuse and its impact on victims and their families

Knowledge of the benefit system

Knowledge of children's services

Excellent naturalistic observation skills

Good verbal and written communication skills

Excellent interpersonal skills and being able to work with service users, colleagues, families and external individuals.

IDVA qualified or willingness to complete (funded by the company)

Good motivational skills, being able to encourage residents to maximise their opportunities.

Full Driving Licence and access to a vehicle for business use
*For occupational requirement reasons they are looking to appoint a female only for this post (exemption under the Equality Act 2010 Part 1 Schedule 9)
An enhanced DBS disclosure check is a requirement for this post and will be undertaken for the successful candidate
What they can offer in return:
A competitive salary and annual leave entitlement

Extra day of annual leave for birthdays totalling 33 (inc. bank holidays) pro rata. Annual leave also increases for every year of service up to 5 years totalling 38 days (inc bank hols)

Defined Benefit Pension Scheme

A range of other benefits
Please note: This vacancy may close before the advertised closing date if sufficient suitable applications are received. They will be interviewing as applications come in so apply early to avoid disappointment!
They are an equal opportunities and disability confident employer who welcomes applicants from all sectors of the community, and they encourage applications from people who are underrepresented in areas of the organisation.
More about IRIS -Networx Services

Find your ideal role with networx With new jobs added daily finding your ideal role has never been simpler. Due to our unique approach to recru...
Read more
Posted on:
23 November 2023
Closing date:
14 December 2023 at 23:30
Tags:
Social Work,Care Management
Does something look incorrect in this job listing?
Results include remote roles
Filter by workplace to select only on-site or hybrid roles