2
Fundraising Events Product Executive Jobs in Belfast
How's your job search experience on our site?
Your feedback can help us improve in the future.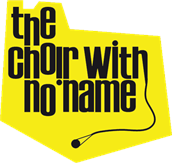 £33,500 - £36,000 per year pro rata
Part-time (min 15 hours to max 25 hours a week, flexible and compressed hours possible.)
Contract (2-year fixed term contract with potential to extend)
Job description
Are you an experienced fundraiser looking to use your passion and expertise to support impactful arts activities involving people with experience of homelessness? Experience of implementing successful major giving and corporate income programmes? Want to be part of a dynamic, ambitious, joyful organisation? Then this could be the role for you!
The Choir with No Name (CWNN) has been building supportive choir communities with homeless and marginalised people since 2008. We were founded on the premise that singing makes you feel good; it distracts you from all the nonsense in life and helps you build confidence, skills and genuine, long-lasting friendships.
"I'm so happy to have found CWNN. It's made such a difference to me. I've broken a 25-year cycle with drugs and honestly, I don't think I could have done it without the choir. I'm not existing anymore, I'm living, and that's huge."
- Richard, choir member
We are at an exciting stage as an organisation with an ambitious 10-year strategy to increase our choirs from six to thirty by 2033, so we are investing in our fundraising team to grow our income in line with our bold strategy and plans.
Reporting to the Head of Development, the Development Manager will take an active role in building a robust and sustainable major donor and corporate fundraising programme to help us expand our work across the UK over the coming years. They will work closely with the Head of Development to establish new and exciting partnerships with high-net-worth individuals and companies who align with our values, to grow income sustainably and guarantee the long-term stability of the organisation.
We are an equal opportunities employer, and firmly believe that each team member can provide a unique perspective and valuable contribution to the lives of the people we work with, and applications from individuals are encouraged regardless of age, disability, sex, gender, sexual orientation, pregnancy and maternity, race, ethnicity, religion or belief. We particularly welcome applications from people with lived experience of homelessness. We follow an anonymous recruitment process.
Reports to: Head of Development
Contract: 2-year fixed term contract with potential to extend
Hours: Part time, minimum 15 hours to max 25 hours a week, flexible and compressed hours possible.
Location: Remote, with colleagues in London, Colchester and Sheffield. Must be UK resident/taxpayer.
Annual leave: 25 days per year pro rata (rising with length of service) + UK bank holidays
Salary: £33,500 to £36,000 (dependent on experience).
Benefits: 6% employer contribution pension, Employee Assistance Programme, home working allowance, flexible hours
Job description
Major Donor Fundraising
Proactively research, identify, and develop support from high-net-worth individuals.
Manage a portfolio of philanthropy partners, building our income from major donors and developing a long-term major donor strategy.
Plan and participate in engaging cultivation events, fostering strong donor relationships.
Corporate Fundraising
Build and nurture strong partnerships with companies of all sizes, taking a proactive approach to ensure mutually beneficial partnerships nationally and locally in our choir cities.
Securing gig sponsorship and Charity of the Year partnerships, both on a national and local level.
Manage a portfolio of corporate partners of all sizes, building our income from businesses and developing a successful long-term strategy for securing financial, pro bono and in-kind support.
Develop long-term relationships with companies and senior business people for the Choir with No Name
Develop our workplace singing workshop programme into a sustainable self-earned revenue stream
General
Contribute to the annual fundraising strategy, alongside the Head of Development and CEO.
Develop a robust fundraising pipeline and stewardship plan to generate sustainable income in line with our targets and strategy.
Produce accurate and timely reports for funders and Trustees.
Ensure donation data is accurately recorded in accordance with data protection regulations.
Carry out any other duties as may be reasonably required by the Choir with No Name within the scope of the role.
Experience/skills
Demonstrable experience securing and stewarding high-value relationships with supporters.
Demonstrable experience cultivating, securing and managing successful corporate partnerships.
Proven success in achieving challenging fundraising targets and meeting deadlines
Proven ability to produce high quality reports & narratives
Excellent presentation/pitching skills
Excellent attention to detail
Excellent written, verbal and communication skills
Excellent interpersonal skills and ability to collaborate across a dispersed team.
Strong IT skills with the ability to work effectively using MS 365 products
Experience using a CRM system/donor database
A strong understanding of legal and best practice fundraising requirements
Personal requirements
Love networking, relationship building and have an eye for opportunity.
Ability to work well with a board of trustees and respective sub-committees.
Ability to work with people from diverse backgrounds and experiences – as comfortable pitching to a team of corporate partners as you are talking about our fundraising with our choir members.
A self-starter who can work with a high degree of autonomy.
Results driven.
Good at managing priorities and remaining calm under pressure.
Consistently work with integrity and confidentiality.
Excellent at creative problem solving and a positive can-do attitude.
A desire to be part of a committed and hardworking team working in alignment with the values of the Choir with No Name.
Ability to work occasional weekends and evenings.
A good sense of humour!
A love for music and singing is a bonus!
Deadline for applications is 9am Friday 6th January 2024
More about The Choir with No Name
The Choir with No Name (CWNN) has been running choirs and building joyful communities with homeless and marginalised people since 2008. We use ...
Read more
Posted on:
06 December 2023
Closing date:
05 January 2024 at 23:59
The client requests no contact from agencies or media sales.
Does something look incorrect in this job listing?
Job description
Marketing Manager
Reports to:Head of Media, Brand and Relationships
Location:Remote (UK based) / Bristol / London
Salary: £42,750 per year
Length of contract: 37 Hours per week, permanent
Closing date:  9am Wednesday 13th December
Interviews: Stage 1: 10th-11th January 2024
Stage 2: 17th-18th January 2024
Please note that we do not invite enquiries from recruitment agencies.
Main Purpose of Post
This role manages organisational marketing and supports income generation. The main purpose of the post is to create marketing strategies and marketing communications to promote Women's Aid's products and services to its target audiences. The Marketing Manager will create and implement a new marketing strategy, crucial to the ongoing development of WA profile. Understanding the needs of the charity, you will be responsible in identifying marketing plans and initiatives which will enable WA to meet both the long and short- term needs. You will lead in the planning and implementation of creative marketing activities and will work closely with Head of Media, Brand and Relationships to deliver the success of the strategy.
Line manages: Communications Officer for Training and Education team; Communications Officer for Fundraising team (both part-time posts)
DUTIES AND KEY RESPONSIBILITIES
Will lead on marketing planning and activities for the organisation, under the direction of the Head of Media, Brand and Relationships and working alongside business development colleagues.

To be accountable for increasing demand for products and services and increasing leads and opportunities for the charity.

To understand the motivations of why people, engage with our services and products, and to codify this to create journeys for those who engage with us.

To line manage the Communications Officer for the National Training Centre and Communications Officer for the training team.

To oversee market research to understand our positioning within the market and to keep up to date with market trends, working closely with the Business Development Managers to collate relevant data.

To create an omni channel organisational marketing strategy, targeted towards our multiple audiences and meeting their needs, using a range of channels including online and social media.

To work in collaboration with other colleagues and organisations to ensure that marketing is informed by charitable objectives and income targets.

To be able to work with budgets and create realistic targets and KPIs for direct reports.

Represent Women's Aid at events as required.
General Responsibilities
To maintain clear and adequate records of work completed; and to produce reports on work programmes and activities as required by management.

To contribute to team meetings and organisational priorities, to prepare and participate in supervision and appraisal meetings as required.
To take direction on projects and priorities from your line manager, this may vary from time to time.

To assist in the organisation of meetings, conferences or events organised by Women's Aid, if required.

To provide support and assistance to the Media, Brand and Relationships Team and Women's Aid's CEO as necessary.

To abide by all organisational policies, codes of conduct and practices, and to work within a framework of equal opportunities and anti-discriminatory practice.

To be flexible within the broad remit of the post.
Other
This job may involve occasional unsocial hours and travel throughout England.
Person Specification
EXPERIENCE Essential:
Significant experience of working in marketing, minimum of three years.

Experience of line management.

Experience of working effectively with a range of stakeholders, building relationships at a high level and work collaboratively.
Experience of maintaining systems for information storage and retrieval.

Experience of online communications/websites/social media, including Content Management Systems.

Budget management experience

Proven track record of successful results from marketing initiatives

Have experience in delivering multi-channel marketing campaigns
Desirable:
Experience marketing in a charity environment.
SKILLS & ABILITIES Essential:
Ability to market products and packages, while keeping organisational values at heart of approach.

Effective communications skills both written and verbal,

Good influencing skills

Ability to produce high quality written material, for copy writing, copy editing and marketing materials.

Ability to carry out a range of research and information-gathering activities.

Ability to provide effective customer services to a wide range of individuals and organisations and to maintain and develop positive relationships.

IT skills, including accurate data inputting skills, ability to use Microsoft programmes, understanding of Content Management Systems and troubleshooting simple website problems, and willingness to learn new packages and IT skills as required.

Ability to communicate sensitively with survivors of domestic abuse to discuss case studies.

Ability to work on own initiative and prioritise work, work to tight deadlines and respond to urgent unplanned demands.
Desirable
Experience of Adobe Creative Suite or similar desktop publishing programmes used to create documents and web banners.
KNOWLEDGE Essential:
An understanding of the requirement to maintain confidentiality in relevant areas of work.

A basic understanding of, and sensitivity to, the issues relating to domestic abuse, including the nature of domestic abuse and its impact on women and children.

An understanding of the principles and practices of marketing.
EDUCATION/TRAINING
We welcome applications from candidates who hold a marketing or communications qualification however no formal qualification is required
OTHER REQUIREMENTS
Able to demonstrate a commitment and sensitivity of the aims and objectives of Women's Aid;

Commitment to anti-discriminatory practice and equal opportunities;

Willingness to work occasional unsocial hours as required.
Summary of Terms and Conditions of Employment
Terms of appointment: Confirmation of appointment will be subject to the satisfactory completion of a probationary period. This will normally be of six months (less for short term contracts). During this time an employee will be expected to establish their suitability for the post. During the probationary period employment may be terminated in writing, giving one week's notice by either party (this may be waived by mutual agreement). Only any statutory dismissal procedure will apply during the probationary period. There is no probationary period for contracts of under 3 months.
All posts are subject to a DBS check, two suitable references and right to work checks.
Salary: £42,750 pro rata + benefits. Salary is paid in arrears through bank credit by the 25th of each month. Part time staff receive pro-rata payment based on hours worked.
Working hours: The standard working hours for this post are 37hours per week, based in London/Bristol/Remote UK based; benefits include a generous bank holidays and annual leave package and contributory pension scheme. All posts, including remote posts must be based in the UK.
Support and supervision: Women's Aid has a commitment to providing regular supervision and support to staff with annual appraisals forming a key part of staff development. We have a training policy in place and encourage staff to take an active role in their career development plan.
Pension: Women's Aid is enrolled with the People's Pension scheme. Women's Aid normally contributes 7% of salary and the employee contributes 3% towards the group pension scheme. Eligible staff will be automatically enrolled on the scheme when they have successfully completed the 3-month interim probationary review.
Annual Leave: Women's Aid offers an annual leave entitlement of 28 days per year rising by one day per year until 30 days annual leave per year is reached. In addition, we offer 8 days public holidays plus 2 additional days in March and August. Plus, three days of 'end of year' leave, bridging the gap between the festive holiday period and new year to allow colleagues to rest and recharge during this unique quiet time. All leave entitlement is calculated pro-rata for part time employees
Other leave: Employees have contractual rights to time off for reasons of sickness, maternity and other circumstances.
Period of notice: 2 months after your probationary period has been completed.
Union: You have a right to membership of a trade union. Women's Aid recognises Unison.
Asylum and Immigration Act 1996: To confirm your right to work in the UK, Women's Aid will need to see the original of at least one document from a specified list (available on the UK Government website). Most commonly this is a British Passport.
Additional information is available on request.
More about Women's Aid Federation England
Women's Aid is the national charity working to end domestic abuse against women and children. Over the past 46 years, Women's Aid h...
Read more
Refreshed on:
02 December 2023
Closing date:
13 December 2023 at 09:00
Tags:
Communications, PR,Marketing
The client requests no contact from agencies or media sales.
Does something look incorrect in this job listing?
Results include remote roles
Filter by workplace to select only on-site or hybrid roles