3
Fundraising Salesforce Administrator Jobs in Nottingham
How's your job search experience on our site?
Your feedback can help us improve in the future.
Job description
If you are passionate about giving vulnerable young people life changing opportunities, want to make a real impact through your work and are looking to join a dynamic fundraising team with lots of potential, then this is the job for you. This is a fantastic opportunity for somebody who wants to take the next step in their career to help shape a new regional fundraising strategy and maximise income generation from a new geographical area. Building on the success of our Wiltshire-based fundraising, you will help us tap into the potential of new supporters from the Somerset area as we expand our Programmes to reach vulnerable young people in this part of the South West.
The Role
It is an exciting and varied position which would be perfect for somebody who is creative and organised with experience of building relationships, organising events and managing a diverse workload. You may already be a Regional Fundraiser looking for your next role with an ambitious medium-sized charity, or you may currently be in your first fundraising role, ready to take the next step in your career. Whatever your experience, we are committed to investing the time in developing the right individual. This new role will be shaped according to your skills and expertise, and will develop over time based on the success we have in building partnerships with local businesses, securing major donor support, running local events and engaging the community with our plans.
As a Regional Fundraiser, you're a people-person, self-motivated, well-organised, able to multitask, a strong administrator, a fantastic team player, have excellent interpersonal skills and enjoy being outdoors. You must be as comfortable in the boardroom engaging high net-worth individuals as you are donning wellies and waterproofs to stand on the side of a mountain for the day.
There will be plenty of opportunity to meet the young people on our programmes, visiting camps and taking part in activities. This will help you really understand the life-changing difference the Youth Adventure Trust makes and enable you to show our donors and fundraisers the tangible impact of their support.

The Charity
The Youth Adventure Trust is a youth development charity working with vulnerable young people aged 11 to 16 years old from Wiltshire and Swindon. In 2024 we plan to expand our services to support young people from Somerset through our YAT Resilience Programme in the first instance but eventually through all four of our Programmes.
Our outdoor activity based YAT Adventure Programme enables young people to challenge themselves, experience success, learn to go beyond their own expectations and grow in confidence. Through a series of residential camps and day activities they are able to build resilience, self esteem and develop social and life skills. The YAT Resilience Programme works to the same outcomes through a year long programme of monthly activities, home-based challenges and reflective practice. Our Mentoring Programme works with those young people in need of some additional individualised support at the end of our other programmes. The Trust's Bursary Programme is open to all those young people who have completed an initial programme, in order to assist their next steps into further activities. Our aim is to make a lasting improvement to the lives of vulnerable young people. All our services are provided completely free of charge to the young people who are nominated by schools and other youth organisations to take part.
The continued success of the fundraising team is more important than ever as we plan to increase our capacity and reach into a new geographical area. This is an exciting time to join a small charity with big ambitions and this role will be instrumental in enabling us to reach more vulnerable young people at a time when they need support more than ever.
Apply Now
For a full job description and person specification, please download the Job Pack. Please note that all applicants must complete an application form and make reference to the job description and person specification in the Job Pack.
The Youth Adventure Trust is committed to safeguarding and promoting the welfare of young people and expects all employees to share this commitment. The suitability of all prospective employees will be assessed during the recruitment process in line with this commitment. Full details can be found in the Job Pack.
More about Youth Adventure Trust

Outdoor adventure can have a massive impact on somebody's life. Especially when you are 11 and vulnerable.
The Youth Adventure Tr...
Read more
Refreshed on:
06 December 2023
Closing date:
06 January 2024 at 23:30
Does something look incorrect in this job listing?
Job description
Application Closing Date: December 31, 2023 at 23:00 GMT
Location: Flexible within the UK (with the right to work in the UK a must).
Term: full time - 35 hours a week
Organisation: Global Greengrants Fund UK
Salary: Salaries at Global Greengrants Fund UK (GGF UK) are dependent on applicable salary scales, internal pay policies including equity considerations and budget. Due to the ways in which salary negotiations perpetuate existing structural inequities, GGF UK has moved away from salary negotiation processes for any candidate. Our best offer for this position is £37,000 per annum for an 18-month fixed term contract.
Benefits: We have improved our benefits package and we now offer 10% employer's pension contribution, remote and flexible remote working, generous family and sick leave, employee assistance programme, health and life insurances, 28 days annual leave plus all UK bank holidays.
About Global Greengrants Fund:
Global Greengrants Fund (GGF) supports grassroots activists and civil society organisations around the world working to address environmental and social justice in over 160 countries. GGF applies a participatory and decentralised model in making grants to grassroots groups through regional and thematic boards of advisors, global partner networks and independent funds, to support grassroots environmental and social justice action.
Global Greengrants Fund comprises two organisations located in the USA, Global Greengrants Fund Inc (established in 1993), and Global Greengrants Fund UK (established in 2012). The two organisations work closely together with a shared grantmaking programme and strategic collaboration at the senior leadership level. GGF UK consists of nine staff members working on fundraising and influencing philanthropy; finance; communications; and operations, with all of these functions operating autonomously but in close collaboration with their US counterpart functions.
In 2023, Global Greengrants Fund is amid a strategic journey in which we collectively centre our values, including diversity, equity and inclusion, and organisational care in our work, and to rediscover our identity and potential after 30 years of work. We have experienced tremendous growth over the past two years and we are thoughtfully, yet rapidly, growing our annual grantmaking, our philanthropic advocacy, and our global partnerships and collaborations to new levels. This includes creating a globally networked learning organisation and transforming our organisational culture to be more collaborative and self-steering – we call this our transformational journey. The Finance and Operations Administrator needs to understand the challenges and opportunities that come with these transformations and is able to remain flexible, steady, and adaptable.
The role
Global Greengrants Fund UK is looking to hire an energetic and passionate individual who will play a key role in collaborating across teams to support finance and operations. They work to ensure that all financial transactions are entered and recorded correctly, that all payment related queries are followed up to completion and that all financial records are maintained appropriately. They will support the grant making processes by working with the grants management team to track and monitor payment processes to completion, including through liaising with payment service providers. They will undertake general operations and administration duties, including supporting recruitments, being the first point of contact for suppliers and vendors, purchasing and maintaining equipment and scheduling meetings and events.
As part of the finance and operations team, they will join a growing team currently staffed by four members in the UK. In the present accountability structures the Finance and Operations Administrator, GGF UK is line managed by the Director of Finance and Operations, GGF UK while building and working in more self-organised and collaborative ways.
The candidate profile.
The successful applicant will have significant relevant experience in a similar role in a charitable, environmental, development, and/or grant-making organisation. They demonstrate knowledge and experience in charity/nonprofit grant accounting/financial issues and dealing with financial information and processes, and understand accounting principles, and have knowledge of accounting and budgeting processes. They demonstrate excellent administrative and organisational skills, and the ability to ensure accuracy of work and demonstrate precise attention to detail. They have experience dealing with administrative processes and office administration, especially in a non-profit, remote organisation. They will have skills to give, receive and work with feedback constructively. They also thrive in a virtual environment, motivated to take on challenges and collaboratively find innovative and creative solutions. English fluency is a must.
The right candidate will understand GGF's core values and be committed to the guiding principles and mission of GGF and ensure they uphold them in the way they take up the responsibilities of the role.
Refreshed on:
05 December 2023
Closing date:
29 December 2023 at 23:59
Tags:
Admin,Finance,Operations
The client requests no contact from agencies or media sales.
Does something look incorrect in this job listing?
Job description
The Communications Officer will work closely with the Communications and Media Manager to support stakeholder communications and engagement at Action Tutoring. You will produce high-quality written and visual content for use
across a range of our channels to engage new and existing audience members (tutors, funders, schools and partners) with Action Tutoring's work.
Closing date: Thursday, 4th January 2024
Interviews: W/c 8th January 2024
Start date: Ideally February 2024

Place of work:
We would prefer to have the candidate based in London (we operate on a hybrid working model). We will consider remote working from England for the right candidate. Willingness to travel to London once per month is crucial for this role.
Our London office address is: Fivefields, 8-10 Grosvenor Gardens, SW1W 0DH
Contract and hours:
Permanent, full-time. We offer flexible hours with 9.30-4 as core hours. A full working week is 37.5 hours.

Duties and responsibilities
Write relevant and engaging emails/newsletters and blogs for MarComms campaigns as well as policy and fundraising campaigns with the aim of growing the audience and engaging and motivating stakeholders to engage actively in our mission.
Use engagement data from Campaign Monitor, Google Analytics and Salesforce to inform and improve the content you produce.
Support the Communications and Media Manager to shape and build our brand, ensuring its positioning remains relevant to our audiences and is supporting the goals of the charity.
Support your MarComms colleagues and wider teams to use the brand well, shaping and refining tools and guidance as appropriate.
Build Action Tutoring's bank of engaging film and photography for use across all our channels, ensuring content is engaging and in line with Action Tutoring's brand and style.
Support your Communications colleagues to produce interesting and relevant pupil and tutor case studies throughout the year.
Collaborate with our Programme Team and your MarComms colleagues to source appropriate case studies from our partner schools and volunteer network.
Working with MarComms colleagues, adapt email campaign content for use across our social media platforms (Instagram, LinkedIn, X, TikTok, Facebook, YouTube) using design software such as Canva or Adobe Suite.
Support the Communications and Media Manager with outreach to national and regional media to raise Action Tutoring's profile and encourage volunteer applications from across England.
Support as one of the charity's proof-readers, reviewing content produced by the team for errors and inconsistencies, supporting others in the team to replicate the Action Tutoring style.
Any other duties deemed reasonable by the Chief Executive Officer.
Person specification
Person specification

Qualifications criteria:
Right to work in the UK.
We are looking for some of the following attributes, though you might be more experienced in some areas than others:

Able to interact with a range of audiences and have outstanding verbal and written communication skills.
Able to work independently and use initiative in different situations.
Able to think creatively when producing content tailored to different audiences, replicating the Action Tutoring style.
High attention to detail, to produce accurate communications, manage mailing lists and proofread content effectively.
Experience of design software such as Canva or Adobe Suite.
Experience of film production.
Able to think creatively and generate content to effectively convey messages.
Confident using new technology, different digital tools and software.
Able to meet deadlines and undertake administration to a high standard, using data where appropriate to identify key areas of need to prioritise and adapt approach.
Enthusiastic and open to new ideas. Action Tutoring is a young organisation and values the creative input of all staff members to innovate and drive improvements.
Adaptable and open to learning. You will need to be willing to adapt and to grow and develop with the organisation.
Detailed and organised, able to plan and manage your workload.
Efficient and able to work under pressure when required, able to multi-task and juggle a varied workload.
Committed to equality, diversity and inclusion.
Committed to the mission and values of Action Tutoring.
Committed to promoting and safeguarding the welfare of children.
More about Action Tutoring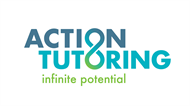 Action Tutoring is a national education charity supporting disadvantaged young people to achieve a meaningful level of academic attainment. Thi...
Read more
Posted on:
07 December 2023
Closing date:
03 January 2024 at 23:59
The client requests no contact from agencies or media sales.
Does something look incorrect in this job listing?
Results include remote roles
Filter by workplace to select only on-site or hybrid roles