3
Graduate Programme Associate Manager Jobs in Belfast
How's your job search experience on our site?
Your feedback can help us improve in the future.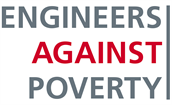 £40,000 - £45,000 per year
Using Anonymous Recruitment
This organisation is using Anonymous Recruitment to reduce bias in the first stages of the hiring process. Our system keeps your personal information hidden until the recruiter contacts you.
Job description
Engineers Against Poverty (EAP) is a leader in infrastructure and international development with strong links with development agencies, government and industry. We develop research, policy and practice in infrastructure investment, labour standards, climate change, transparency and accountability and local content in line with our mission to help reduce and eventually eliminate poverty.
EAP is seeking a self-motivated Programme Manager to help deliver quality results with its growing portfolio of programmes. Across the programmes you oversee, you'll be responsible for coordinating their successful delivery of quality results. Initially you will focus on an anti-corruption programme funded by the US Government and EAP's contribution towards FCDO's Green Cities and Infrastructure programme. You will work with EAP's senior leadership and its advisors, project partners and beneficiaries, funders and other stakeholders to maximise positive impact. You'll strengthen EAP's programmes by managing specific budgets, KPIs, project plans, sub-grants and monitoring and evaluation efforts using established systems.
The programmes and projects you will work on will vary and evolve over time, as we strengthen donor and client relationships together. You'll also have a role in shaping our future work, contributing to business development by coordinating grant proposals, commercial bids and strategic partnerships. You will also help to organise board meetings and international workshops.
Across all our programmes, professional communication, branding of EAP and stakeholder (new) engagement and management is key. Programme delivery is rarely linear so you must be comfortable in rapidly evolving and dynamic environments.
The appointee will also take on for the same role for CoST, the Infrastructure Transparency Initiative – a transparency and accountability programme which operates in 20 countries and for which EAP hosts its International Secretariat.
You will be working remotely with in-person team meetings usually held in London 4 to 5 times a year. We are open to candidates living outside of the UK.
If you wish to apply, pllease submit a CV with a one page covering letter by 10am GMT Monday 11 December 2023.
More about Engineers Against Poverty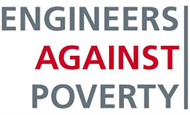 Engineers Against Poverty is an independent, lean organisation that bridges the divide between research, policy and practice. We work across di...
Read more
Refreshed on:
04 December 2023
Closing date:
11 December 2023 at 12:00
Tags:
Admin,Project Management
The client requests no contact from agencies or media sales.
Does something look incorrect in this job listing?
Job description
The Senior Program Development Specialist, working under the supervision of the Director of Global Development for IEU, and the Vice President for Global Development, and working closely with the current Senior Business Development Associate for IEU, the Chief Programs Officer, and the Sr. Vice President for Technical Leadership, will identify and pursue new business development opportunities among government donors, with a particular focus on the international development sectors of democracy, rights and governance (DRG), health, humanitarian, environment, economic empowerment, gender and inclusion, and monitoring, learning and evaluation - and their intersection with the media and information landscape in developing countries. The position is a senior role and may be responsible for representation with partners and donors working in these sectors, as required, overseeing the development of concept notes and proposals, as well as carrying out field assessments and program design work as required. The position is also responsible for strategizing for the refunding of existing programming in these sectors. The Senior Business Development Specialist will track and review donor solicitations and determine strategy for application and design and write proposals. They will contribute as a member of a team to a strategic approach to business development at Internews to ensure the organization raises over $22,000,000 annually from public sector donors in Europe, including the EC, FCDO, the Dutch, Norway, and SIDA, among others.
ESSENTIAL DUTIES AND RESPONSIBILITIES include the following; other duties may be assigned:
Working in collaboration with others, represent Internews with donors and partners
As requested and needed, carry out field assessments in anticipation of upcoming business development opportunities (note, COVID-19 has limited in person field assessments significantly)
Review and analyze donor solicitations and help determine potential strategy for application in consultation with Internews program staff
Provide writing guides, outlines for proposals and concept notes within the portfolio
Working with technical leads, lead/facilitate proposal design processes using Internews tools to support strong program design, including logical frameworks, worksheets and other tools as appropriate.
Lead proposal design teams in selecting win themes, identifying best practices and making key partnering decisions
Write sections of, and edit proposals and concept notes following donor guidelines and in line with Internews' internal processes and standards
Build partnerships with implementers in Europe and elsewhere, establishing Internews as a project implementer in these sectors.
Working with the current Sr. Specialist Global Development in Internews Europe, position Internews as a possible sub-grantee in proposal applications; member of relevant consortia.
Review and analyze Requests for Application/Proposals/NOFOs and help determine potential strategy for application in consultation with Internews program staff. Leading and supervising proposal drafting teams, including review of proposals and concept notes at various stages of development.
Serve as lead writer and proposal manager for larger and more strategic proposals working with relevant Business Managers, Regional Directors, or Country Directors on strategy and budgeting.
Develop programming in collaboration with field missions and the Sr. Specialist for Global Development in Europe to secure funding from Framework Agreements and other centrally funded mechanisms that Internews is a part of.
Build relationships with community stakeholders to advance the mission and fundraising goals of the organization.
As requested, serve as lead proposal writer, editor and/or proposal manager for areas outside of DRG, including in health, environment and humanitarian.
QUALIFICATIONS
To perform this job successfully, an individual must be able to perform each essential duty satisfactorily. The requirements listed below are representative of the knowledge, skill, and/or ability required.
Reasonable accommodations may be made to enable individuals with disabilities to perform the essential functions.
Required:
12+ years of experience in international development, health, media, and/or nonprofit fields or related fields.(Note that up to two years of graduate degree experience and/or a 4 year college degree may be substituted for up to 6 years of work experience.)
At least 7 +years of solid business development and/or fundraising experience within the non-profit sector; Strong proposal writing experience – including in response to EC, FCDO, SIDA, Dutch, Norway, UN and other European donor solicitations.
Relevant university degree is required.
Strong preference for candidates with experience living or working in the field, either through on-site work or via short term technical assistance
Proven track record of successful business development efforts, including leading / serving as lead proposal writer/manager for multi-million proposals
Excellent critical thinking, writing, communications skills
Ability to work with different teams and in different cultures
Strong interpersonal and organizational skills, with the ability to maintain calm and productive working relationships during stressful proposal processes.
Ability to manage multiple, ongoing obligations and assignments
Native level written fluency in English required
Skilled in MS Office, Teams, and Excel
Preferred:
Knowledge of the media and information sector within international development preferred
Advanced degree in a relevant field strongly preferred.
Prior proposal work with USAID and US State Department (DRL) preferred but not required.
French, Arabic or Spanish language skills a plus.
Salesforce experience
Vacancy Timeframe:
Deadline for applications: 01 January 2024
PHYSICAL DEMANDS and WORK ENVIRONMENT
The physical demands and work environment described here are representative of those that must be met or may be encountered by an employee performing the essential functions of this job. Reasonable accommodations may be made to enable individuals with disabilities to perform the essential functions. Specific vision abilities required by this job include close vision for use of computer terminal and reading printed and electronic materials. The noise level in the work environment is usually moderate. While performing the duties of this job, the employee is occasionally exposed to fumes or airborne particles, outdoor weather conditions, extreme cold and heat and regularly exposed to the risk of radiation from regular exposure to computer VDTs. Many cities where some of the duties of this job are performed have less than adequate heating and/or electric facilities, lack hot water, heat, and gas. Work hours are moderately flexible, but generally Monday through Friday from 9 am to 6 pm. Flexibility in working schedule is expected during busy US government proposal season of March – September.
Expected office hours are generally Monday through Friday from 09:00am to 5:30pm.
This position will be in London, United Kingdom and therefore a successful applicant must be able to demonstrate their right to work in the UK
The above noted job description is not intended to describe, in detail, the multitude of tasks that may be assigned but rather to give the associate a general sense of the responsibilities and expectations of his/her position. As the nature of business demands change so, too, may the essential functions of this position.
Posted on:
30 November 2023
Closing date:
30 December 2023 at 23:59
Tags:
Fundraising,Business Development
Does something look incorrect in this job listing?

£40,118 - £50,676 per year
Contract or temporary (12 months fixed term contract)
This organisation is scheduling interviews as the applications come in. Don't miss your opportunity, apply now!
Job description
About Emergency Nutrition Network (ENN)
Emergency Nutrition Network (ENN) works to reduce undernutrition globally. We enhance the effectiveness of nutrition policy and programming by improving knowledge, stimulating learning and building evidence. We are passionate about being network-driven, independent and evidence-based.
Our vision is that every individual caught up in a nutritional emergency, or suffering from malnutrition anywhere in the world, gets the most effective help possible.
We undertake knowledge management, research and advocacy to support national governments, civil society, UN agencies, donors and academic organisations, and communities of practitioners. Through our work and collaborations, we support agencies and individuals to implement evidence-based nutrition programming, predominantly in low- and middle-income countries and in fragile and conflict-affected states.
ENN is governed by a Board of Trustees and has its head office in Oxfordshire, UK. ENN is financially supported by foundations and trusts, bilateral donors, international non-governmental organisations and United Nations agencies. For more information about ENN see our website.
What we do
Our Strategy aims to enhance the effectiveness of nutrition policy and programming by improving knowledge, stimulating learning, building evidence and providing support and encouragement to practitioners and decision-makers involved in nutrition and related interventions.
ENN's portfolio includes projects specialising in Infant Feeding in Emergencies, Wasting and Stunting, Adolescent Nutrition and Management of small & nutritionally At-risk Infants under six months & their mothers (MAMI), as well as our highly regarded international publication, Field Exchange (FEX).
Our People
ENN's team is made up of a range of technical experts in nutrition, with decades of collective experience, and a small, experienced operational team. ENN is highly committed to diversity and inclusion, to enabling and promoting flexible working for our staff, and to supporting continued professional development.
We are proud that in our 2022 Employee Engagement Survey over 95 percent of our staff said they enjoy their work and that ENN is a flexible employer.
Terms and Conditions
Hours of work: Full-time (37.5 hours per week)
Type of contract: 12-month Fixed Term - this role is offered on a temporary basis to cover a maternity leave
Location: Office or home-based (with potential for limited travel).
Holidays: 25 days plus UK Public Holidays
Pension: Auto-Enrolment to ENN scheme with a generous Employer contribution of 5%
Salary: £40,118 - £50,676 dependent on experience and suitability for the role
Benefits: Dental cover, Life cover, Employee Assistance Programme, Wellbeing contribution
Key Responsibilities
The Senior Nutritionist (maternity cover) will work specifically on the below ENN projects
Global Nutrition Cluster: Technical Alliance (GNC-TA) – project lead
Field Exchange (FEX) - sub-editing of long articles, development of research and report summaries, support to authors, communications e.g., supporting podcasts
En-net - moderation and technical inputs
In addition, they may provide inputs into work across other parts of ENN's portfolio including.
Women's Nutrition
Management of small and nutritionally at-risk infants under 6 months and their mothers (MAMI)
Infant Feeding in Emergencies (IFE
Wasting and Stunting (WaSt)
Adolescent Nutrition
Sector Leadership (LEAD)
A full list of our work areas and projects may be found on the ENN website.
Examples of the types of responsibilities the postholder will hold, depending on the specific project requirements and their experience, may include:
Coordination and collaboration (internal/external, multi-agency, working groups and forums)
Network development within and across communities of practice/specialities
Meeting/working group facilitation
Contribute to project strategies and plans
Development and updates of technical resources, e.g., briefs, summaries, guidance materials
Knowledge management
Research, e.g., scoping reviews, systematic reviews
Publications – support and development of content, editing, liaising with stakeholders and suppliers
Project Reporting
Project Indicator development and management
Contribution to project proposals
Development of case studies
External Representation
Communications
Synthesising and disseminating information from technical meetings
Events engagement
Line/contract management of nutritionists and/or consultants
Support the development of learning agenda
Monitoring and Evaluation
Person Specification
Essential requirements
Bachelor's Degree in Nutrition/Community Nutrition or Public Health or Medicine discipline (or equivalent)
Demonstrable field experience across several relevant aspects of nutrition programming in humanitarian and low- and middle- income contexts, e.g., Malnutrition prevention and management, Nutrition Information Systems, IYCF, Maternal Nutrition, Adolescent Nutrition.
Understanding of the humanitarian systems and architecture and of the Nutrition Cluster in particular.
Demonstratable experience of managing projects from start to finish, coordinating multiple outputs, managing budget, and supporting other members of the project team to deliver.
Experience of in-depth knowledge management, and / or projects that focus on 'learning'
Strong knowledge of the current key topics and challenges in the humanitarian nutrition sector, including in the areas of malnutrition prevention and management, Nutrition Information Systems, IFE, maternal nutrition and beyond.
Excellent communication, presentation, written and analytical skills
Experience of establishing and maintaining good working relationships with a wide range of stakeholders at national and global level
Excellent attention to detail and ability to synthesise and make sense of complex data and information, including experience of literature reviews, evidence synthesis and report-writing.
Strong interpersonal skills, motivated, takes initiative, innovates and drives progress
Strong influencing and stakeholder facilitation and management skills
Good cross-cultural awareness
Ability to independently manage a diverse and busy workload, prioritising effectively, and able to work both autonomously and as a member of a dispersed and diverse team
Demonstrable experience of working on projects funded by government and international donors
Desirable requirements
Post graduate level qualification (or equivalent extensive experience) in a relevant area would be a significant advantage
Sub-editing experience / experience in producing high quality publications
Experience of supporting health programmes/system strengthening in developing contexts
Experience in research uptake or translating academic research into programme-relevant communications
Nutrition/nutrition-related primary research experience
Currently part of the 'humanitarian community' with own professional network of contacts
French speaker or another relevant language to our portfolio would be an advantage
Line management experience (staff or consultants) would be an advantage
Reporting Lines:
The Senior Nutritionist (maternity cover) will report to an ENN Senior Technical Associate. Working on multiple projects will also involve reporting into different project leads.
Eligibility to work:
Must have the right to work in the UK. A relocation package is not available for this position.
Application process:
Please apply by sending a one-page Cover Letter and your CV
Closing date for applications:
Friday 15th December 2023, although we do reserve the right to close this advertisement early if we receive a high volume of suitable applications.
ENN are committed to equality and diversity throughout our organisation and further expects all employees to comply with its codes of conduct, safeguarding policies and high ethical and professional standards.
Application Instructions
Application process: Please apply by sending a one-page Cover Letter and your CV Closing date for applications: Friday 15th December 2023, although we do reserve the right to close this advertisement early if we receive a high volume of suitable applications.
Posted on:
22 November 2023
Closing date:
15 December 2023 at 23:59
Tags:
Project Management,Practitioner
The client requests no contact from agencies or media sales.
Does something look incorrect in this job listing?
Results include remote roles
Filter by workplace to select only on-site or hybrid roles