2
It Support Engineer Jobs in Belfast
How's your job search experience on our site?
Your feedback can help us improve in the future.

Using Anonymous Recruitment
This organisation is using Anonymous Recruitment to reduce bias in the first stages of the hiring process. Our system keeps your personal information hidden until the recruiter contacts you.
Job description
About us:
In2scienceUK's aim is to promote social mobility and diversity in science, technology, engineering and maths. We do this by leveraging the skills and passion of researchers and STEM professionals to support young people from low socio-economic backgrounds to achieve their potential and progress careers in STEM.
We are in a pivotal moment of our development. With a new CEO joining in 2021, six new Trustees on our Board and a new five-year strategy launching in 2022, we are set to grow in size and profile. The team is dedicated, passionate and enthusiastic about empowering young people.
What we are looking for:
In2scienceUk are looking for an Operations Assistant with a background in finance and administration to support our Operations Manager due to our continued growth.
The Operations Assistant will support In2scienceUK by ensuring the smooth running of financial and operational procedures and assist in implementing new policies as the organisation continues to adapt and innovate to meet the demands of our team.
You will be someone who thrives on being highly organised with strong attention to detail. You will also have excellent interpersonal skills to liaise with staff across the organisation as well as external stakeholders and suppliers.
You will be confident in providing communication of new processes clearly and effectively to all staff and ensuring that adherence is maintained with the support of the Operations Manager.
As the Operations Assistant you must be comfortable working independently in a remote environment with experience of working to deadlines and organisational objectives.
We want to hear from people who can passionately represent the interests of the diverse young people that we serve. We are not asking for particular qualifications. We don't care what school you went to or what your parents do for work. We care about your character, your skills and potential. If you can see yourself making an impact in our organisation, we want to hear from you.
Duties and responsibilities:
As Operations Assistant you will work closely with the Operations Manager to ensure the continued effective administration and operations of a fast paced charity. You will play a key part in the growth and development of the organisation assisting in the effective roll out of new procedures and processes by offering support and ensuring compliance.
Your specific duties will include:
Finance
Basic bookkeeping, e.g. monthly reconciliation, tracking receipts and expenses, recording invoices.

Creating invoices for funders and ensuring funds are paid in a timely manner.

Assisting in creating reports for cross departmental budgets, external audits and Trustee Board review

Support the payroll process

Updating Xero and submitting accurate information liaising with suppliers, funders and external bookkeepers.
HR
Assist in coordinating the recruitment process in line with the organisation's commitment to diversity, equality and inclusion.

Assist in coordinating the onboarding process of new employees, e.g. carry out DBS checks, setup of work from home provisions and coordinating access to charity software such as Google Workspace and Breathe HR.

Maintaining staff records and ensuring that all training is up to date and recorded.

Supporting the Operations Manager in updating operational documentation, e.g. staff handbook and company policies.
Operations
Assisting the Operations Manager with implementing new processes and ways of working to streamline operations.

Provide day to day support for all departments through managing shared accounts and be point of contact for enquiries.

Track office equipment across the organisation and maintain an up to date asset register.

Obtain quotes from suppliers for equipment and services. Working with the Operations Manager to negotiate the best deals for the organisation.

Assist in scheduling and organising the logistics of team co-working days, virtual meetings and Trustee Board meetings.

Provide support to ensure that all organisational compliance documents are kept up to date, including creating and managing an organisational calendar for renewals and reviews.

Provide support for the organisations IT functions, including acting as a point of contact for hardware support and triaging issues to external IT support services.
As duties and responsibilities change, the job description will be reviewed and amended in consultation with the post holder. The postholder will carry out any other duties as are within the scope, spirit and purpose of the job as requested by the line manager.
Person specification:
Essential:
Experience of working in a similar role, ideally in a remote working environment.

Experience of financial accounting incl. reconciliation, processing payments, invoices and expenses.

Experience of file and record management

Excellent organisational, time management skills and the ability to adapt and prioritise to changing work loads.
A team player with a desire to support across the organisation and the ability to work flexibly and efficiently.

Committed to safeguarding our young people.
Desirable:
Experience of implementing new systems and processes to improve administration and operations.

Experience with HR processes including recruitment and onboarding.

Awareness of best data protection practices and GDPR compliance.

Excellent IT skills- preferably with prior experience of using the following tools: Google Workspace, Xero, Breathe HR

Experience of working in a rapidly growing charity

Experience of building relationships with external suppliers and partners

Knowledge of legislation around employment, equality and diversity, data protection.
Benefits:
At In2scienceUK we practise what we preach by giving all staff opportunities to progress in their careers. You will have the opportunity to develop your own bespoke training and career development plan with guidance from your line manager to get you to the next level from day one.
Although we take our career development seriously we also value work life balance. You will have the opportunity to work flexibly from home, balancing your caring responsibilities, volunteer commitments, hobbies and anything else that makes you happy.
You will have 28 days of annual leave per annum, plus bank holidays.
Commitment to Safeguarding
In2scienceUK is committed to our responsibilities for safeguarding and promoting the welfare of children, young people and vulnerable adults as outlined in Working Together to Safeguard Children. We are committed to recruiting candidates who share this commitment to safeguarding, and therefore we apply robust recruitment and selection procedures to ensure that the people selected are right for the job, and that all candidates are appropriately screened prior to appointment.
The following pre-employment checks will be undertaken as applicable:
• References
• DBS check and/or Overseas criminal records check where applicable
• Self-Disclosure
• Identity check
• Right to work in the UK
• Evidence of qualifications applicable to the role
• Confirmation of registration with applicable registered body where applicable
Many of our roles involve working with children and we will therefore take up references prior to your appointment. You should provide details of referees including your current and previous employers, covering the last 5 years. Your current or previous employer will be asked about disciplinary offences relating to children, if the role involved working with children, including any in which the penalty is time expired. We will also ask if you have been the subject of any child protection concerns and if so, the outcome of any enquiry or disciplinary procedure.
Application procedure:
Please apply to the role through the Charity Jobs platform demonstrating how you meet the competencies outlined above including a CV and cover letter.
Applications close on 8th December 2023. Interviews will be held online on 14th December 2023
More about In2scienceUK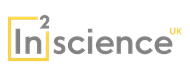 Promoting Social Mobility and Diversity in Science, Technology, Engineering and Maths.
In2scienceUK empowers young people from disadv...
Read more
Posted on:
17 November 2023
Closing date:
08 December 2023 at 22:00
Does something look incorrect in this job listing?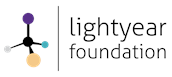 £250/day (equivalent to £65,000 annual salary)
Part-time (2 days per week)
Job description
JOB TITLE: CEO
SALARY: £250/day
HOURS: 2 days/week (16 hours delivered flexibly across the week as needed)
CONTRACT: Freelance
REPORTING TO: Chair of the Trustee Board
LOCATION: Remote (with some travel to meetings and events in London)
DIRECT REPORTS: Outreach Programme Manager, Partnerships Programme Manager and Community Manager
JOB SUMMARY
This post offers an exceptional opportunity to develop, manage and lead Lightyear Foundation at an exciting time in our journey. Our new CEO, in conjunction with the Board of Trustees, will implement the strategic and operational direction of the charity. Key activities will include: providing leadership; managing all aspects of our programmes, staff, volunteers and fundraising; and being an effective advocate for the charity and its beneficiaries. You will manage a new core team of three (Outreach Programme Manager, Partnerships Programme Manager and Community Manager), and will be responsible for ensuring financial control and leading on good governance across all aspects of the charity.
About Lightyear Foundation
Lightyear Foundation is a small but mighty national charity committed to breaking barriers to disabled children participating in STEM (science, technology, engineering and maths). Disabled children face multiple disadvantages in education, careers and life skills and are all too often excluded from STEM. We exist to ensure that no disabled child is denied the opportunity to love and learn from these subjects or to go on to contribute to society in these fields.
We work directly with disabled children in special schools, inclusion pods and community groups, designing and delivering immersive sensory science experiences, deep learning labs and work inspiration visits to exciting STEM venues. We also work directly with STEM organisations through our SEN in STEM Network, a unique national network bringing the sector together to break down barriers to inclusion by sharing best practice and practical solutions, and through training and special projects which help STEM organisations improve access to their materials, venues, processes and activities for disabled children.
MAIN DUTIES AND RESPONSIBILITIES
Lightyear Foundation is a small but fast-growing charity. We are now at a pivotal point in our growth and have ambitions to increase our reach and to diversify our income, enabling us to play an even more significant role in dismantling barriers to inclusion. We have been awarded a grant to secure our core team roles for three years, which has enabled us to sustainably appoint a small team for the first time. We are looking for an experienced small charity CEO to lead this new freelance team, building on the excellent work of their predecessor and the many exciting opportunities ahead of us.
Leadership
Be the face and voice of the charity – our principal ambassador.
Lead, support, engage and motivate all staff: we are a small team of part-time freelancers across the new core team and the wider specialist delivery team, so creating a sense of community and collaboration is fundamental to our success.
Seek out, develop and maintain effective working relationships with all relevant organisations and individuals to promote the work of the charity and facilitate the implementation of its strategic objectives.
Leverage networks with other charity leaders to share and gain best practices to achieve our mission.
Be a role model for staff and partners in relation to work ethics and culture.
Strategy
Liaise with the Board in relation to the development of the charity's strategic vision and be responsible for leading its implementation.
Be responsible for the development and delivery of the charity's agreed business plans.
Identify and assess strategic risks, issues and opportunities and take responsibility for initiating and leading associated changes.
Seek out and implement opportunities for innovation and ensure that Lightyear Foundation remains at the forefront of positive change in increasing access to STEM.
Establish and implement best practice for the management, development and engagement of staff and volunteers.
Operational Management
Be responsible for the implementation of all the charity's operational plans.
Take executive responsibility for all functions including programmes, administration, finance, fundraising, marketing, communications and IT.
Ensure that Lightyear Foundation's programmes, contracts and projects are delivered to the highest standard with due regard for timescales, targets and budgets.
Take overall responsibility for the recruitment, management and effective deployment of freelance staff, applying robust HR processes covering recruitment, performance management, appraisal and remuneration.
Finance
Lead and direct the financial planning, forecasting, control, reporting and management of the organisation's finances and resources, to include support for, and engagement of, Trustees and sub-groups to ensure regulatory compliance and sustainable organisational growth.
Take executive responsibility for the financial leadership of the charity, including forecasting and strategic budget leadership.
Ensure that the charity's financial resources are managed effectively and that Lightyear Foundation remains in good financial health, identifying risks and taking appropriate action.
Liaise with the Board to develop and lead on the implementation of the charity's financial plans, including setting budgets, formulating income generation strategies and overseeing all fundraising activities.
Maintain effective financial management and control systems; ensure delivery within budgets and to performance targets and oversee production of management accounts, statutory accounts, impact reports and annual reports.
Fundraising
Create, own and deliver Lightyear Foundation's income generation strategy.
Diversify income away from a reliance on grants to include greater individual, community and corporate support.
Manage our key relationships with funders, including providing timely reports and updates.
Proactively identify new funding opportunities, creating and submitting applications or proposals as needed.
Governance and Compliance
Liaise with the Board to ensure that the charity's overall governance structure, policies and procedures are appropriate and effective, taking remedial measures and implementing changes as necessary.
Attend all Board meetings (held four times a year, usually on a Monday early evening) and prepare a written report in advance of each meeting detailing matters of interest and concern regarding the charity's activities during the previous period.
Ensure that the Board is made aware in a timely fashion of any matters requiring its attention.
Develop and maintain effective operational policies and processes in all the charity's functions. Review and update scope and content to meet legal, regulatory and best practice needs.
Ensure that the charity complies with best practice in all areas of operation, including filing annual accounts with the Charity Commission and Companies House on time.
Health and Safety
Oversee the safeguarding of the children with whom the charity works through rigorous DBS procedures and staff/volunteer training.
Ensure that collection and protection of personal information complies with current Data Protection regulations.
Ensure that all of the charity's activities are conducted safely and that Health and Safety policies are understood and followed by everyone.
Ensure that all major risks are identified and regularly reviewed and that systems and procedures are in place to mitigate all such risks; be responsible for the development and implementation of the charity's Risk Register.
General Responsibilities
Carry out any other duties as may be reasonably requested.
Be conversant with all aspects of the operation and willing to cover and provide support across the team should the need arise.
PERSON SPECIFICATION
Key Skills
Genuine passion for Lightyear Foundation's mission and values.
Proven experience in leading a charity through growth, including a track record of successful fundraising and programme management.
Strong strategic thinking and planning skills.
Excellent communication and interpersonal skills.
Demonstrated ability to build and maintain relationships with diverse stakeholders.
Financial acumen and budget management skills.
Ethical and transparent leadership style.
You'll resonate deeply with the way we understand disability and our approach to working with children and the STEM sector. You'll be excited at the possibilities for growth that are now available to us, and you'll have the confidence and determination to provide us with decisive leadership and drive us through a significant next step in our evolution as a charity.
Even if you don't possess all the listed experience or skills, we encourage you to apply and showcase your unique strengths and capabilities. At Lightyear Foundation we embrace diversity. We're therefore encouraging applicants from all backgrounds and especially those from black, Asian and minority ethnic groups as well as those with lived experience of disability.
Practicalities: Possession of a satisfactory Disclosure and Barring Services (DBS) Check at Enhanced level will be required. The successful applicant will be asked for details of two referees. As a freelancer, you agree to take full responsibility for the payment of all income tax, assessments and National Insurance.
HOW TO APPLY
Please send us your CV and short cover letter explaining your interest in the role to Elle Wilks, Deputy CEO, by 5pm on Thursday 30th November, using the Quick Apply button. Please provide details of your notice period and/or availability to start the role if successful.
Posted on:
02 November 2023
Closing date:
30 November 2023 at 17:00
Tags:
Senior Management,Operations
The client requests no contact from agencies or media sales.
Does something look incorrect in this job listing?
Results include remote roles
Filter by workplace to select only on-site or hybrid roles