3
Lead Youth Engagement Worker Jobs in Edinburgh
How's your job search experience on our site?
Your feedback can help us improve in the future.
Job description
Contract: Fixed Term until March 2025, Part-time (2 hours per week)
Salary: Band 7 £11.95 per hour
Location: Home based/Remote working

What we do

As the national body for youth work, NYA has a dual function. We are the professional, statutory, and regulatory body (PSRB) responsible for qualifications, quality standards and safeguarding for youth work and services in England. In line with our charity mission and aims, we also champion youth work through research, advocacy, campaigns, and programmes.

Our Digital Vision

By 2030, NYA envisions a digital youth work landscape where the extensive day to day use of technology and resources not only broadens our engagement with young people, but also respects and integrates their digital cultures and skills into our practices.
Youth workers will need to be skilled, equipped and informed to operate in this digital landscape as effectively as they do in real work environments.

About the Role

- This exciting new programme will support the development of Digital Youth Work nationally and as Digital Directors you will work with others to inform the design, development and testing of new and exciting youth work opportunitie
- We are seeking enthusiastic and imaginative youth ambassadors who are passionate about the world of Digital Youth Work to join us as Digital Directors.
- Whether you are into gaming, social media, virtual reality or just interested in Digital Youth Work, as Digital Directors we need your thoughts, ideas and energy to help shape the future of Youth Work!
- The successful candidates will work with young people across England to identify needs and gaps in youth provision and young people services. These roles will focus on engagement and participation with young people, supporting them to review their services, needs and explore digital opportunities to develop their local digital youth service provision.

The role will see each Digital Designer meeting various youth groups online, and on occasions face to face, consulting with the young people who are attending. In addition, there will be a commitment required for the Digital Designers to attend training offered to support them in their work with the young people.

Join us on this exciting journey to empower young people through digital youth work!

As an NYA Digital Director, you will have the opportunity to make a positive impact on young lives while exploring the potential of digital technologies to shape the future of youth work.

As a Digital Director you will

- Be part of an exciting new team of 15 Digital Directors (Youth Ambassadors) who will work with at least 225 young people to identify needs and gaps in youth provision and young people services.
- Have the opportunity to explore, test, review and implement cutting-edge digital technologies, including VR, AR, AI, gaming, and social media platforms.
- Work closely with young people from various communities across the country. Your role will involve reviewing and enhancing their local digital youth work offer. This will include brainstorming creative ideas, designing engaging digital content, and providing valuable insights to improve digital services and experiences for young people.
- Work with local youth services and young people service providers to review their current digital (and in-person) services, identify gaps and to create a plan to develop digital youth work opportunities to fill the identified gaps.
- Attend national events and complete NYA training to enhance your skills and knowledge, supporting you on your own journeys to adulthood.
- Support the development of training and skills development for youth services and service providers.
- Work as a team to evaluate and measure the overall success of the work.
- Please download our applicant pack to find out more about the role and requirements,

How to apply

If you wish to apply for this position, please use our online application process to submit the following by 23:59 on 22nd December 2023.

An up to date CV setting out any jobs, responsibilities and achievements.
A covering letter (maximum two sides) explaining why you would like this role and use the 'About You' section to show how you would be a great Digital Director!
Please note that the covering letter is an important part of the application and we will not accept CV's without one.
Diversity monitoring information – The Hireful ATS will ask for this optional data which will be stored separately and anonymously.

Help to apply

We are aware that for some people this may be the first time applying for a job, below are some links to follow for guidance on creating a CV and hints and tips on writing personal statements and covering letters.
CV Advice - Youth Employment UK
Tools, Guides & Support (continued) – Amplifi

REF-210 128
Posted on:
24 November 2023
Closing date:
22 December 2023 at 00:00
Does something look incorrect in this job listing?
Job description
Community Justice Worker
Would you like to make a difference in the lives of vulnerable young people and their families?
We're looking for a Community Justice Worker to support in the development and provision of proof-of-concept justice and wellbeing projects which will support children, young people, and families.
Position: Community Justice Worker
Location: Flexible across Scotland, with base at Head Office
Salary: £27,493
Hours: Full-time, 37hrs per week
Please Note the Community Justice Worker will be required to travel across Scotland, with overnight stays as and when required.
Closing date: Tuesday 12th December 2023 (Please note that this role may close early)
Interviews:
Group stage interviews – 13th December 2023
Individual Interviews – 15th December 2023
About the Role:
You will be responsible for supporting in the development and provision of proof-of-concept
justice and wellbeing projects which will support children, young people, and families.
With the ability to plan and work flexibly across projects as part of a team, the Community Justice
Worker will understand and respond to individualised needs to improve outcomes in line with
GIRFEC principles, The Promise, and the organisations model of support.
Key Responsibilities will include:
Research and pilot alternative support within the justice system across Scotland.
Scope opportunities by engaging with potential stakeholders, identifying, and contributing to learning.
Build and maintain community relationships to identify new and transformational ways of supporting families and young people.
Pursue opportunities for service development as identified through practice and stakeholder engagement.
Work flexibly to prioritise the needs of young people, and families, ensuring support is available at critical times.
About You:
As a Community Justice Worker you will have experience of effectively engaging vulnerable young people and families who are likely to have faced challenging life circumstances and supporting them to achieve positive change.
You will also have:
Experience of managing caseloads and influencing decision making for young people and families.
Direct experience of responding to difficult circumstances where people may be in crisis or engaged in risk taking behaviour, using appropriate interventions.
Experience of working with young people who have been in conflict with the law is desirable.
Ability to respond flexibly to changing situations led by the needs of young people and families.
Ability to routinely evidence practice, including contributing to formal reports.
Ability to demonstrate, understand and apply our organisational values which are clearly aligned to the SSSC Codes of Practice.
Willingness to work towards SVQ Levels 2 & 3/appropriate professional qualifications for SSSC registration.
Please note: A driver's license and access to your own car for work purposes is an essential requirement to apply for this position.
About the Organisation:
You will be joining a Scottish youth support charity that works with young people and families to help them transform their lives. The organisation see a world where every child and young person is respected, valued, and has the opportunity to actively participate in all aspects of society.
Other roles you may have experience of could include: Community Justice Worker, Justice Worker, Family Support Worker, Support Work, Support Worker, Social Care Worker, Mental Health Care Worker, Voluntary Worker, Mental Health Support Worker, Criminal Justice, Community Support, Community Support Worker, Outreach Worker, Youth, Young People, Children, Children Case Worker, Family Case Worker.
PLEASE NOTE: This role is being advertised by NFP People on behalf of the organisation.
Posted on:
15 November 2023
Closing date:
12 December 2023 at 23:30
Does something look incorrect in this job listing?
Job description
If you have experience of delivering a successful peer support service or volunteer programme this is a genuinely exciting opportunity to develop a new service for an established patient support charity. Based remotely, but able to travel frequently in and around to London, we are seeking a creative, organised and committed programme manager.
Kidney Care will be working with the London Kidney Network and peer support champions from London NHS Trusts to establish a London-wide kidney peer support service. The ambition is to develop the service to cover the UK.
This is all about connecting people who are living with kidney failure, and applications from people with personal experience of the condition as a patient or carer are encouraged.
This is a new service for Kidney Care UK and the programme manager will be instrumental in scoping and implementing processes and procedures to deliver a compassionate, safe and valued service. The role will also ensure that all volunteers giving their time to Kidney Care UK have a fulfilling experience and will support colleagues across the organisation to confidently engage and support their own volunteers.
Safeguarding
Kidney Care UK is committed to safeguarding and promoting the welfare of children, young people and Adults at Risk and expect all staff and volunteers to actively support this commitment. An DBS check will be required for this role.
About Kidney Care UK
Around 3.5 million people in the UK live with chronic kidney disease (CKD). 68,000 are treated for end-stage kidney failure, relying on dialysis or a transplant to keep them alive. Treatments are gruelling and relentless and impact the patients' ability to work, maintain social interaction and live the life they choose.
For over 45 years, Kidney Care UK has been at the forefront of supporting people with kidney disease. From our early days when we campaigned to introduce donor cards in the UK, we have worked hard to support and represent the interests of everyone affected by kidney disease.
Promoting better outcomes for people living with kidney disease we actively seek applications from people who live with CKD or who have experience as a family member or health professional.
About the Peer Support Service
The Peer Support Service connects people affected by CKD with a volunteer who shares a similar lived experience. Alongside partners in the London Kidney Network, we will recruit, train and support volunteers to provide a friendly listening ear and share practical information to build confidence in decision making, explore options and make informed choices about a range of issues from treatment to travel. Patients, their families and caregivers will access the service to request a conversation with someone matched on a range of factors which could include treatment modality, location, age and life experience.
This is a new service that the Peer Support manager will establish and shape, working effectively with stakeholders to build a trusted service that patients and healthcare professionals want to engage with. This is very much a hands-on role covering all aspects of delivering the service; creating resources and processes; recruiting, training and stewarding volunteers; promotion, and building relationships with NHS renal units to attract service users; and of course, matching individuals to encourage patients to feel empowered to make choices and manage their condition with confidence.
Applications
Please send your CV and a covering letter demonstrating how you would be perfect for this role.
Applications invited from Monday 27 November to Monday 18 December by 10am.
First interviews by Teams, Thursday 21 and Friday 22 December. A second interview will be held in person at our offices in Alton, Hampshire w/c 11 January 2024.
More about Kidney Care UK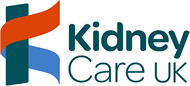 For over 45 years, Kidney Care UK has been at the forefront of supporting people with kidney disease. From our early days when we campaigned to...
Read more
Posted on:
24 November 2023
Closing date:
18 December 2023 at 10:00
Tags:
Volunteer Management,Vocational/Services
The client requests no contact from agencies or media sales.
Does something look incorrect in this job listing?
Results include remote roles
Filter by workplace to select only on-site or hybrid roles