2
Patron Company Executive Jobs in Leeds
How's your job search experience on our site?
Your feedback can help us improve in the future.
Leeds, West Yorkshire (Hybrid)
£45,000 - £52,000 per year
This organisation is scheduling interviews as the applications come in. Don't miss your opportunity, apply now!
Job description
Senior Philanthropy Manager
OnSide - Barnsley Youth Zone
£45,000 to £52,000
Leeds (Hybrid)
Full Time / Permanent
OnSide is determined to make sure that all young people have the opportunity to shine. The chance to discover their passion and their purpose.
This national youth charity transforms the lives of young people in some of the most disadvantaged areas across the UK. Do you want to play a pivotal role in the development of another state-of-the-art, multimillion-pound youth centre that will energize and inspire yet more young people?
As OnSide unlocks the next transformational phase of its journey, it needs a fundraising expert to help it further achieve its mission and expand its reach. Could this be you?
The Role
One in three young people are growing up below the poverty line in Barnsley, leading to physical and mental health struggles, and significantly higher numbers of hospital admissions as a result. This new Youth Zone will transform the lives of thousands of young people for the better and needs a Senior Philanthropy Manager to engage and inspire donors to support this unique, life-changing space. Duties will include:
· Identifying individual and corporate supporters, creating a picture and pipeline of potential donors.
· Generating and pledged income through the delivery of a 'Founder Patron' campaign.
· Providing high quality stewardship to maximise donor retention.
· Organising events and activities to develop relationships with potential supporters.
· Maintaining, developing and leveraging existing relationships with Youth Zone project supporters.
The Person
We are looking for an inspiring and passionate individual with experience developing a pipeline of prospects and converting these to achieve targets. While major gift fundraising experience would certainly be advantageous, we are also keen to speak with people looking to embark on a career in this rewarding area from either a corporate, or broader fundraising, background. Perhaps most importantly you should be an inspirational storyteller, with the ability to bring a concept to life and to encourage supporters to give to this incredible cause.
Why OnSide?
Not only is this organisation hugely passionate about the incredible range of young people whose life it changes every year, the charity also puts significant emphasis on staff wellbeing and career progression. If you're looking for an opportunity to unlock the next phase of your career, then this could be the place for you! Being an integral part of this pivotal next phase, you will feel valued in your role, and have the satisfaction of having an immeasurable impact on the success of this Youth Zone. OnSide is a values driven charity that is committed to being diverse and inclusive and promotes a culture of collaboration, ambition and respect. This role comes with a range of benefits including:
· Agile working
· 25 days annual leave (rising to a maximum of 30 days with length of service)
· Company matched pension
· Company sick, maternity, paternity & adoption pay
The position will be home-based initially, with travel across Barnsley and the surrounding areas. Please be aware interviews for this role will be held in two stages, taking place on 11th December and 18th December.
If you think you could be the right person to fulfil the exciting responsibilities of this role, apply here, or get in contact Charlie or Leanne at Charity Horizons for more information.
Please note: If you would like to submit an application or express your interest in an alternative format such as audio or video upload, or require any adaptations for your initial engagement with us, please contact either Charlie or Leanne who will be happy to advise on this.
Please also be aware that we use anonymous recruitment methods when submitting shortlists for all our roles and we only work with organisations that are happy to engage with us in this way.
Charity Horizons is an equal opportunities employer and as such actively promotes equality, diversity and inclusion in the workplace. We welcome and encourage applications from all suitable candidates irrespective of age, disability, hidden disability, race or national origin, religion or belief, gender, gender expression, political view, sexual orientation, medical condition and pregnancy.
Posted on:
13 November 2023
Closing date:
04 December 2023 at 23:59
Does something look incorrect in this job listing?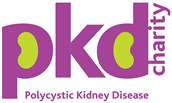 This organisation is scheduling interviews as the applications come in. Don't miss your opportunity, apply now!
Job description
About the PKD Charity
Founded in 2000, we're the first and only UK charity solely dedicated to improving the lives of an estimated 70,000 individuals and their families affected by polycystic kidney disease (PKD) in the UK.
PKD is a range of life-threatening inherited conditions that can cause kidney failure and affect other organs in the body such as the liver, brain, heart and bowels. Most people with PKD live with an uncertain prognosis, intermittent pain and infections, and then have to undergo life-saving dialysis or transplant in their 50s. A few babies have a rare form of PKD which results in death during pregnancy or shortly after birth; the surviving children often have to have either a kidney or liver transplant before the age of 10.
We provide reliable, accredited information, advice and personalised support. We raise awareness of the burden of PKD, both clinical and psychosocial. We fund research aimed at understanding more about PKD and the discovery of therapies that will improve quality and longevity of life.
We are committed to providing equal opportunities for everyone and encourage applications from all sections of the community.
About the role
The role will be joining the small, committed team at the PKD Charity and presents an exciting opportunity for someone to play a key role in helping make a significant difference to people affected by polycystic kidney disease.
You will be responsible for developing and delivery the fundraising strategy and meeting income targets across various income streams including Community and Events, Corporate, Individual Giving, Legacies and Major Donor fundraising.

We are looking for a committed, highly motivated and creative fundraiser who is confident and excited about working across all areas of fundraising and generating income for a small national charity. As the sole fundraiser at the charity, you will be comfortable working independently.
Responsibilities
Fundraising Strategy
Lead on the development and implementation of our fundraising strategy which will maximise income generation from a range of sources including Community and Events, Individual Giving, Legacies, Commemorative Giving, Corporate and Major Donor Fundraising.
Monitor and evaluate the success of all communications and fundraising activity and to use this learning to inform and shape the future of our activity in this area throughout the organisation.
Community and Events Fundraising
Market and recruit for a programme of national sports and challenge events including the London Marathon and Great North Run. Supporting our participants to achieve their fundraising targets
Develop and deliver new and existing fundraising events and activities that will engage with the PKD Charity community.
Secure new income from community audiences through referrals and introductions from existing supporters and sourcing of new funders within the community, including businesses, social groups, clubs and societies, religious groups and schools.
Recruit, manage, and develop a network of volunteers to support fundraising activities in communities around the UK and help raise awareness of polycystic kidney disease and the charity.

Individual Giving
Manage the ongoing development and implementation of a regular giving strategy, to maximise unrestricted income, recruit new regular givers and reduce attrition rates.
Work with the team to support the recently launched legacy fundraising and commemorative giving strategy, to maximise income.

Corporate and Major Donor
Lead on the cultivation and stewardship of supporters, including the account management of partnerships with businesses.
Work closely with the Chief Executive to develop relationships with major donors and support the development of a major donor programme.
Ensure that the organisational CRM database usage is optimised to facilitate major donor fundraising.
Work with other organisations to maximise joint fundraising opportunities.

General Responsibilities
Develop and manage the fundraising budget, ensuring efficient allocation of resources
Create and maintain income pipelines aligned to income targets, prepare reports and contribute to monthly management information.
Oversee the development and maintenance of the organisation's supporter CRM database, ensuring efficient and appropriate data capture and data analysis for the purposes of effective stewardship, fundraising and communications
Record and acknowledge donations appropriately
Assist with the organisation of PKD Charity support events when required.
Lead on the creation and ordering of fundraising materials and resources
Ensure ethical, best practice and compliant fundraising activities; stay up to speed with best practice within fundraising and the charity sector; identify areas of compliance, new areas of opportunity and innovation within the sector
More about The PKD Charity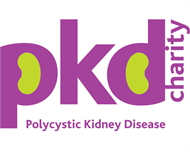 About 70,000 adults and children in the UK have Polycystic Kidney Disease or PKD - life-threatening inherited conditions that can cause renal (...
Read more
Posted on:
27 November 2023
Closing date:
15 December 2023 at 23:59
The client requests no contact from agencies or media sales.
Does something look incorrect in this job listing?
Results include remote roles
Filter by workplace to select only on-site or hybrid roles