2
Procurement Contract Manager Jobs in Belfast
How's your job search experience on our site?
Your feedback can help us improve in the future.

£23,220 - £29,853 per year pro-rata (£38,700 - £49,755 FTE)
Part-time (7.5 hours a day / flexible options)
Job description
This new role will be the organisation's key lead on the systems, policies, procedures and training that support the smooth running of our operations, including a focus on CRM, People, IT and procurement.
Operations: On the Operations side, you'll be responsible for the policies, procedures, systems and internal training that ensure the smooth running of our non-profit. You'll be the organisational lead for managing our CRM database to ensure it is maintained accurately and fully to support wider organisational activity with the support of our team of co-ordinators based around the world. You'll also manage other operational systems like IT security, data privacy, document management and business continuity.

People: On the People side, this is a varied role across the HR disciplines from recruitment, induction, colleague training and development, employee relations and internal communications.
You will work from home in the UK, and will join a friendly, supportive and committed global team, and contribute towards creating systemic change.
Who you are:
An experienced operations professional with strong experience in developing and maintaining robust operations systems, including CRM, HR, IT, data protection, governance, business continuity, procurement and supplier management

An engaging and empathetic people manager with experience in recruitment, induction, handling employee relations and internal communications

A great organiser, with the ability to set and meet targets and deadlines, and to hold others accountable to those

Excellent interpersonal skills to build trust and rapport with colleagues across the UK and global teams

Comfortable in a multi-disciplined role with varied projects running concurrently

A motivated and enthusiastic worker, able to work independently and with remote colleagues/stakeholders

A confident trainer, motivated by delivering internal training to build colleague knowledge and skills

UK-based with eligibility to work in the UK
You will work remotely, but in close cooperation with the co-CEOs and rest of the team with regular opportunities to catch up online and face to face.
Who we are: Stronger Together is an impact driven, not for profit organisation providing businesses with practical training, resources, business services and collaborative programmes to create a world where all workers are recruited responsibly and have fair work free from exploitation. Read more about our story on our About Us page.
What we can offer you
A permanent, part-time (0.6 FTE) contract with an initial six-month probationary period

Competitive salary (salary band £23,220 - £29,853 gross annually pro rata, £38,700 - £49,755 full-time equivalent) and enhanced employee benefits

Being part of a growing, innovative, and exciting not for profit organisation

A friendly global team which is passionate about and committed to fair work, responsible recruitment and systemic change

Flexible and family-friendly working arrangements

Working from home (UK-based), with regular in person and online meetings and social team gatherings

Employer Pays Principle employer – the full costs of recruitment are covered by Stronger Together in accordance with the ILO Definition of Recruitment Fees and Related Costs.
More about Stronger Together

Stronger Together is an impact driven, not for profit organisation providing businesses with practical training, resources, business services a...
Read more
Posted on:
27 November 2023
Closing date:
11 December 2023 at 12:00
Tags:
Human Resources,Operations
Does something look incorrect in this job listing?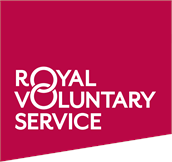 This organisation is scheduling interviews as the applications come in. Don't miss your opportunity, apply now!
Job description
Overview

If you have experience of Business Development within a charity or people-facing role, this is a brilliant opportunity to develop your career with a fresh-thinking organisation. Royal Voluntary Service is an innovative charity who mobilise volunteers in every corner of Britain to support people in need, the NHS and Social Care systems. We inspire and enable people to give the gift of voluntary service to meet the needs of the day. Through the power of volunteering, we provide one-to-one, group and online services that improve health and wellbeing, resilience, confidence and connections.

We are now looking for a Business Development Lead to join the Business Development team on a full-time, permanent basis.

The Role

As a Business Development Lead, you will work under the direction of the Head of Business Development to:

- Increase the number, range and value of contracts and services secured, in line with our strategic objectives
- Build and maintain a range of relevant partnerships to support the winning of new business
- Maintain up-to-date market and academic research available to the team on the CRM or other systems
- Develop and conduct effective business pitches to key decision makers and ensure that they are kept relevant by regular reviews and updates
- Lead on the preparation and writing of tender responses

Working Hours

This is a full-time, permanent role, working 35 hours per week.

What you'll need

To be considered as a Business Development Lead, you will need:

- Demonstratable relationship and/or stakeholder management experience
- Sales conversations and sales conversion experience
- Financial modelling experience
- Experience of leading on business development opportunities across a charity
- A strong understanding of the Health & Social Care sector with the ability to identify business opportunities
- The ability to conduct PESTLE Analysis, research, and identification of opportunities for development
- Proven experience in preparing and writing successful tender responses
- To be educated to degree level or have experience gained within the voluntary sector or similar industry

What you get in return

We're proud to be in the top 25 not-for-profit organisations to work for in the UK, based on ratings from Indeed. As a valued employee at Royal Voluntary Service, you will benefit from:

- Salary of £41,970 per annum, plus car allowance
- 26 days' holiday plus paid statutory Bank Holidays
- Ten weeks' company sick pay following successful completion of probation
- A great pension scheme
- 2 x Salary Death in Service Benefit, subject to qualification
- Enhanced Family Leave schemes
- An employee benefits package that gives access to an exclusive rewards website to get discounts and cashback online
- A 24-hour doctor line, financial support with dental/optical and other therapies
- A free and confidential employee assistance programme with up to six face-to-face counselling sessions included
- Extensive online and on the job training to ensure you will succeed in your role
- Opportunities to discuss flexible working
- Opportunities to develop new skills and progress your career
- The chance to make a positive, lasting impact that changes lives, communities and society

Royal Voluntary Service is committed to building inclusive and diverse teams across the charity. To find out more about our commitment to EDI, visit our website.

How to apply

Please select the apply button shown to be taken through to the application process. You will need to answer some screening questions as well as uploading your CV. You will be contacted by a member of the team once your application has been reviewed.

Here at Royal Voluntary Service, we're committed to equality, diversity and inclusion. We want to be a charity that's representative of the communities we serve, which is why we strive for diversity of age, gender identity, sexual orientation, physical or mental ability, ethnicity and perspective.

Join Royal Voluntary Service and together we can change lives, change communities and change society.

Dates to bear in mind

The closing date for this role is 21st December 2023. However, we reserve the right to close this vacancy early should sufficient applications be received.

Other organisations may call this role BDM, Business Development Manager, Sustainable Solutions Sales Manager, Regional Sales Manager, Regional Client Manager, Area Sales Manager, Territory Sales Manager, Regional Business Manager, or Development Manager.
More about Royal Voluntary Service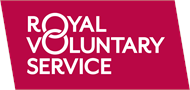 About us
We inspire and enable people to give the gift of voluntary service to meet the needs of the day. Through th...
Read more
Posted on:
22 November 2023
Closing date:
22 December 2023 at 23:59
Tags:
Management,Business Development
The client requests no contact from agencies or media sales.
Does something look incorrect in this job listing?
Results include remote roles
Filter by workplace to select only on-site or hybrid roles