3
Productivity Tools Manager Jobs in Bristol
How's your job search experience on our site?
Your feedback can help us improve in the future.
Job description
POST
Victim Support Casework Coordinator
RESPONSIBLE TO
ISVA: Manager of Support Services
RESPONSIBLE FOR
Victim Support Casework Team
SALARY & HOURS OF WORK
Salary: £31,000 pro-rata
This is a 0.8 per week post. Specific days to be agreed on appointment. NUM are open to discussions around flexible working patterns to ensure a positive work/life balance. Operational hours are Monday-Friday 9am-5pm
Holidays: annual leave entitlement is pro rata 31 days including public and bank holidays
LOCATION OF THE POST HOLDER
You will be remote working and will be provided with the equipment and tools required to deliver this work. You will need a secure environment and access to a stable internet connection. You may be occasionally required to travel to the NUM head office at Unit 209, 46-50 Oldham St, Manchester, M4 1LE but all your costs will be covered by NUM. On Occasion, you will be required to travel anywhere within the United Kingdom but shall not be required to work outside the United Kingdom for any continuous period of more than one month.
About NUM:
National Ugly Mugs (NUM) is an award-winning charity with a mission to 'end all forms of violence against sex workers.' NUM provides a mechanism for sex industry workers to report crimes and harm they experience and share this information within their communities to warn others of potentially dangerous individuals and situations.
We have a dedicated casework team of industry experts who support sex workers to further access criminal justice remedies and other services as determined by victims/survivors to cope and recover from crimes they experience in the ways they choose. We also host a range of other projects in racial justice, mental health, drop-in support (Scotland), and vocational exploration.
ROLE AND RESPONSIBILITIES
The casework team is at the heart of NUM. We provide vital support from assistance through the criminal justice journey to essential emergency financial support. We are looking for a coordinator to lead our casework team. If you are driven, have a keen eye for detail, can effectively motivate others in a demanding and emotive area of work with the ability to support people in an empathetic and trauma informed way then this could be the role for you.
This role will specifically focus on the day-to-day running of the casework team alongside carrying your own caseload. The work involves utilising and monitoring our digital platform and CMS maintaining and monitoring the documentation of cases and coordinating responses to ensure sex workers received the high standard of support they deserve, to prevent and recover from violence as well as seek justice and recourse. The Victim Support Casework Coordinator is responsible for maintaining high standards for all digital, individualised and in-person support provided by the case work team. All responsibilities can be grouped under five umbrella categories. The successful candidate will evidence suitability for the role based on the strength areas below:
1) Management: Manage the operations and administration associated with victim and vocational support case work.
2) Leadership: Lead and motivate the team of national case workers towards service excellence. The best leaders can also be led. The successful candidate will value the lived and learned experiences on the case work team and ensure that everyone works to their strengths, and strives for the best outcomes for sex workers.
3) High Standards: Support good performance and quality outcomes for sex workers.
4) Creative and Innovative: ability to strategise and problem-solve. Sex workers experience forms of violence before and after accessing support. At NUM, our principle of 'Sex Workers First' means that we work with them to achieve the outcomes that they desire. Sex workers are in control of their healing and recovery, and it will be the successful candidate's job to ensure that lives are improved as a result of contact with NUM.
5) Well-being Focused: Provide care for the health, safety and welfare of the case work team and the sex workers we serve.
Day-to-day team tasks include, but are not limited to the following.
Managing your own caseload, providing individualised support to sex workers alongside your leadership role ensuring that sex workers are put at the forefront of all services offered. Maintaining our high standard of support.

Continued monitoring and development of the NUM platform backend functions to find efficiencies and boost productivity. Develop and update Standard Operating Procedures (SOPs) based on new policies and service priorities, new platforms/ procedures, and new innovations or services.

Problem-solving to ensure the smooth and efficient operations of the casework team eg, Managing resource and rota's including leave and absences, Delegation of task where appropriate to the casework team

Audit overview and quarterly reporting to Manager of support services with responsibility for data management and the production of case studies.

External communications with practitioners to ensure best practice of utilising NUM service, promoting NUM membership where possible and attending external meetings as a NUM representative where required.

Host or contribute to the ongoing meetings of the National ISVA/SWISVA forum and continue to foster useful and productive spaces for SWISVAs (specialist sex work ISVA's) throughout the UK to share experiences, insights towards delivering quality support services to sex workers with maintaining high service standards and prioritising self-care.

Deliver weekly operations meetings, keep them short and concise to discuss operational updates NUM wide/ internal. Discuss any issues of take aways with the Manager of support services

Communicate with other work streams and projects at NUM through coordinators meetings and share changes in process from the CEO and management team.

Leading 1-2-1 check-ins and appraisals with staff, acknowledging individual and team success in appropriate ways, Motivating the team and Resolving conflict and managing team dynamics (with support where needed)

Onboard new members of the team

Cover some duties when the Manager of Support Services is out of office
PERSON SPECIFICATION
Essential Skills and Experience
Demonstrable casework skills, with experience in delivering advice, information, emotional and practical support and advocacy in partnership with health, wellbeing and criminal justice outcomes for individuals who may have experienced traumatic events.

Experience managing a team, providing line management support, and managing rotas and team resources.

Experience of dealing with internal and external complaints and having difficult conversations.

An understanding of coordination responsibilities and the requirements of middle management in a fast-paced and ever-changing environment.

Qualified ISVA or relevant casework support experience.

Strong interpersonal skills and an ability to work with multiple partners on complex cases.

Excellent administrative and organisation skills, able to manage both your own and other peoples workloads effectively.

An understanding of Equal Opportunities, the diversity of sex workers and the impact of criminalisation, stigma, and marginalisation on sex workers and a team comprising those with lived experience.

Effective communication skills and the ability to deliver training, guidance, advice and support to a diverse range of stakeholders to promote best practice in relation to supporting sex workers when they're victims of crime.

Experience of using online communication tools, CMS, google workspace, MS suite, slack and other digital platforms to maximise efficiency and productivity of your own casework and that of the casework team.

Strong empathic and active listening skills.

Willingness to undertake continued professional development.
Desirable Skills and Experience
Experience of the sex work community.

Experience completing detailed reports on workstream productivity, both statistically and in written form.

The ability to understand local, regional and national policy and evidence-based research in relation to community safety, health and social inclusion.
How to Apply
Please send a CV and cover letter, explaining why you're interested in the post and how you fit the person specification, to admin[at]nationaluglymugs[dot]org, or apply via Charity Job by 12pm (UK time) on Friday 15th December.
Interviews will take place on December 22nd. The successful candidate will be contacted on or before the 28th of December. Job start date from the 8th of January 2024 .
NUM is a diverse team committed to inclusion and equal opportunities in the workplace, and we actively encourage applicants of all different ages, genders, social and economic backgrounds, ethnicities, religions and sexual orientations, and from people with disabilities. If you have any access requirements related to applying, please contact admin[at]nationaluglymugs[dot]org.
We understand that everyone's experience is different and encourage applications from those who may not meet all of the person specifications. If you're passionate about equality, economic empowerment, and ending violence against sex workers, we want to hear from you.
Please note due to the high number of applications expected for this role if you do not hear back from NUM by the 18th of December unfortunately your application has not been successful. We are not able to provide feedback on your application at the application stage.
Application Instructions
Please send a CV and cover letter, explaining why you're interested in the post and how you fit the person specification
More about National Ugly Mugs (charity)

Our mission: Ending all forms of violence against sex workers
National Ugly Mugs (NUM) is a UK-wide safety charity p...
Read more
Posted on:
28 November 2023
Closing date:
15 December 2023 at 12:00
Tags:
Management,Advocacy
Does something look incorrect in this job listing?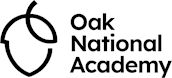 Full-time or part-time (Full-time (4.5 day week) - part-time (minimum 3 days Tue/Wed/Thur) considered)
This organisation is scheduling interviews as the applications come in. Don't miss your opportunity, apply now!
Job description
We are looking for an IT & Data Security Officer with a strong IT background and the ability to engage with colleagues remotely across Oak to join our Operations team. We are a team of around a dozen specialists who work together to ensure the organisation is fully compliant with legal and UK government regulations, whilst also setting up our colleagues to do their life's best work. We do things differently at Oak and are always looking to improve our ways of working and challenge the status quo.
Oak is here to improve pupil outcomes and close the disadvantage gap by supporting teachers to teach, and pupils to access a high-quality curriculum. We work with schools, teachers and the wider education system to create and support the use of world-class digital education products built around our rigorous, high-quality curriculum.
WE RESERVE THE RIGHT TO CLOSE THE ROLE EARLY IF WE RECEIVE A HIGH RESPONSE
If you have great IT and people skills and looking for an organisation with a fantastic mission, working with talented colleagues, then this might be the right opportunity for you.
Responsibilities
Administer all aspects of day-to-day Oak IT (Google Cloud, hardware management, SaaS management).

Introduce, optimise and retire business applications whilst maintaining excellent interoperability and service levels.

Bring your expertise to bear across the whole of Oak, whilst playing a key role as part of the Operations team (which includes finance, human resources, business IT, information security, compliance and procurement).

As a member of the Oak Team, contribute to the wider success and culture of the organisation.

Support all work across the Operations team and take on other general responsibilities as required.

Work in cross-functional and product oriented squads with colleagues from across the organisation, as required.
Knowledge, skills, and experience
3+ years experience of continuously improving business IT processes/systems.

Good knowledge of collaboration and productivity tooling for a remote business including Google Workspace, Slack, Jamf, MS Office 365, end-point management systems and VPN technology.

Experience using a zero-trust framework to secure remote teams.

Experience of securing and/or maintaining industry cybersecurity accreditations (e.g. CE+ or ISO27001).

Experience of rolling out new processes to remote teams, including skills-building support, including training where appropriate.

Experience in data protection, GDPR, and information security would be desirable.
The successful candidate will have a desire to contribute in all areas to ensure Oak is successful. You will be comfortable working at pace, with a range of digital systems (including proprietary ones as required) and you will continuously look at ways that the team can keep getting better. You will be excellent at working as part of a remote team, building relationships and managing your time effectively.
We are aiming to start interviews in early December 2023.
We are receiving some excellent applications for our roles. This may lead us to closing the role early and so if you are considering applying then please get your application in early to avoid missing out.
We are an equal opportunities employer
We are committed to a policy of Equal Employment Opportunity and are determined to ensure that no applicant or employee receives less favourable treatment on the grounds of gender, age, disability, religion, belief, sexual orientation, marital status, or race, or is disadvantaged by conditions or requirements which cannot be shown to be justifiable.
More about Oak National Academy Ltd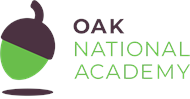 We want every child to have fair access to a high-quality education.
We believe the best way to do this is to support the people who ...
Read more
Posted on:
24 November 2023
Closing date:
03 December 2023 at 23:59
The client requests no contact from agencies or media sales.
Does something look incorrect in this job listing?
Job description
Contract: Fixed Term until March 2025, Part-time (2 hours per week)
Salary: Band 7 £11.95 per hour
Location: Home based/Remote working

What we do

As the national body for youth work, NYA has a dual function. We are the professional, statutory, and regulatory body (PSRB) responsible for qualifications, quality standards and safeguarding for youth work and services in England. In line with our charity mission and aims, we also champion youth work through research, advocacy, campaigns, and programmes.

Our Digital Vision

By 2030, NYA envisions a digital youth work landscape where the extensive day to day use of technology and resources not only broadens our engagement with young people, but also respects and integrates their digital cultures and skills into our practices.
Youth workers will need to be skilled, equipped and informed to operate in this digital landscape as effectively as they do in real work environments.

About the Role

- This exciting new programme will support the development of Digital Youth Work nationally and as Digital Directors you will work with others to inform the design, development and testing of new and exciting youth work opportunitie
- We are seeking enthusiastic and imaginative youth ambassadors who are passionate about the world of Digital Youth Work to join us as Digital Directors.
- Whether you are into gaming, social media, virtual reality or just interested in Digital Youth Work, as Digital Directors we need your thoughts, ideas and energy to help shape the future of Youth Work!
- The successful candidates will work with young people across England to identify needs and gaps in youth provision and young people services. These roles will focus on engagement and participation with young people, supporting them to review their services, needs and explore digital opportunities to develop their local digital youth service provision.

The role will see each Digital Designer meeting various youth groups online, and on occasions face to face, consulting with the young people who are attending. In addition, there will be a commitment required for the Digital Designers to attend training offered to support them in their work with the young people.

Join us on this exciting journey to empower young people through digital youth work!

As an NYA Digital Director, you will have the opportunity to make a positive impact on young lives while exploring the potential of digital technologies to shape the future of youth work.

As a Digital Director you will

- Be part of an exciting new team of 15 Digital Directors (Youth Ambassadors) who will work with at least 225 young people to identify needs and gaps in youth provision and young people services.
- Have the opportunity to explore, test, review and implement cutting-edge digital technologies, including VR, AR, AI, gaming, and social media platforms.
- Work closely with young people from various communities across the country. Your role will involve reviewing and enhancing their local digital youth work offer. This will include brainstorming creative ideas, designing engaging digital content, and providing valuable insights to improve digital services and experiences for young people.
- Work with local youth services and young people service providers to review their current digital (and in-person) services, identify gaps and to create a plan to develop digital youth work opportunities to fill the identified gaps.
- Attend national events and complete NYA training to enhance your skills and knowledge, supporting you on your own journeys to adulthood.
- Support the development of training and skills development for youth services and service providers.
- Work as a team to evaluate and measure the overall success of the work.
- Please download our applicant pack to find out more about the role and requirements,

How to apply

If you wish to apply for this position, please use our online application process to submit the following by 23:59 on 22nd December 2023.

An up to date CV setting out any jobs, responsibilities and achievements.
A covering letter (maximum two sides) explaining why you would like this role and use the 'About You' section to show how you would be a great Digital Director!
Please note that the covering letter is an important part of the application and we will not accept CV's without one.
Diversity monitoring information – The Hireful ATS will ask for this optional data which will be stored separately and anonymously.

Help to apply

We are aware that for some people this may be the first time applying for a job, below are some links to follow for guidance on creating a CV and hints and tips on writing personal statements and covering letters.
CV Advice - Youth Employment UK
Tools, Guides & Support (continued) – Amplifi

REF-210 128
Posted on:
24 November 2023
Closing date:
22 December 2023 at 00:00
Does something look incorrect in this job listing?
Results include remote roles
Filter by workplace to select only on-site or hybrid roles