2
Recruitment And Talent Coordinator Jobs in Nottingham
How's your job search experience on our site?
Your feedback can help us improve in the future.
Job description
Speakers for Schools believes that by inspiring young people to explore their ambitions (through our external speaker programme), facilitating access to high quality, 3-to-5-day experiences of the world of work, and supporting them to successfully seize employment opportunities, we can make a transformational difference to the lives of young people, their future happiness and prosperity. In doing so, we can help level the playing field into the world of work and support employers to diversify recruitment into the workplace.
This Coordinator role is key to the delivery of the Inspiration programme. Our online talks from our speakers and employer network help young people to realise their ambitions and discover the world of work. This is a new role within the Inspiration Team and will have significant influence on the overall impact and reach of the national programme.
Strategic purpose:
Inviting employers/speakers to take part in our Industry Spotlight online talks for our network of schools and young people as agreed with the Head of Inspiration
Securing commitments and driving forward participation as needed for the charity.
Engagement:
Liaising with Business Development and the wider programmes team to agree timeframes and speakers as part of the programme
Working with the Broadcast Coordinator to confirm dates/times as part of the online schedule of talks
Arranging test and briefing calls with our employer network
Working with our Marcomms team to highlight talks on socials
Highlighting to our centralised Education Team upcoming career talks
Delivery:
Hosting the Industry Spotlight online talks and working with Delivery Partners who will be technical support
Daily updates of records in Salesforce CRM, tracking engagement and ensuring proper data management
Working independently and swiftly on high-volume outreach and mobilisation within a structured programme plan to meet targets, as agreed and set by the Head of Inspiration
Working independently and swiftly on high-volume outreach and mobilisation within a structured programme plan to meet targets, as agreed and set by the Assistant Programme Manager.
Proactively manages stakeholder relationships, preventing or resolving any conflict
Flexibility and a willingness to collaborate and help with any tasks the team require support for.
Represent and work to our values as, fostering a culture of positivity, support, respect, and inclusivity, while taking personal responsibility for their attitude, performance, and development
Adherence to data compliance, standards, guidelines and best practices to ensure our data integrity and consistency
Ensure safeguarding best practice is enshrined in all organisational activity.
Requirements
Essential
Experience of working in social mobility, education, or careers programmes.
Experience of coordinating stakeholder engagement to support programme outputs.
Experience of coordinating the delivery of social mobility, education, or careers programmes.
Excellent organisational skills and ability to learn quickly to ensure smooth delivery process.
Excellent interpersonal skills and communication skills, with the ability to build and maintain relationships with stakeholders
Enjoy being part of a team, with a 'can-do' attitude and flexibility to help with any tasks the team or management require support for.
Excel at organising own workload and enjoy driving work forward independently. Excellent organisational skills, including the ability to work to tight deadlines, manage multiple demands and deliver high quality work
IT literate and willingness to embrace new IT systems and technologies
Ability to think strategically and can change operational tactics while still meeting larger objectives.
Experience of working with educational establishments and familiarity of how schools and colleges operate.
Results-orientated with a strong focus on achieving targets despite constraints and obstacles
A proactive attitude with the ability to demonstrate drive, self-motivation and high levels of productivity
Have a high degree of confidentiality and professional etiquette, whilst upholding the Safeguarding & GDPR frameworks
Desirable
Experience of using CRM.
Experience of working with employers to deliver talks/workshops
Effective account management skills
Speakers for Schools Values
PASSION: We are committed to levelling the playing field for young people across the UK, creating social mobility and tackling disadvantages.
AGILITY: We challenge our ideas of what is possible in order to better meet the needs of those we support. We are human, make mistakes, learn, evolve and adapt.
INTEGRITY: We act with empathy and bring our authentic selves to work every day. We value and respect the talent, time and intentions of those we work with.
COLLABORATION: We are one team with one mission and only by working together can we deliver better outcomes for young people. We support each other unconditionally and feel motivation in shared success as well as individual progress.
DIVERSITY: We know it takes people with different ideas, strengths, identities, interests, and cultural backgrounds to make our organisation succeed. We encourage constructive debate and critical friendship.
Benefits offered at Speakers for Schools:
25 days annual leave plus bank holidays
Morning of your birthday off
Pension scheme
3 voluntary days per year
Wellbeing programme
Enhanced maternity/paternity/adoption package
Subsidised office furniture
Perkbox discounts
£500 a year training allowance
Diversity at our core
Speakers for schools is an equal opportunities employer. We are committed to encouraging equality and diversity among our workforce and eliminating discrimination.
Disability Confident Employer
Speakers for Schools are glad to be Disability Confident Employers. This means that if you have a disability and you meet the minimum criteria for the role you will be invited to interview.
Please note that in certain recruitment situations, such as a high number of applications and seasonal and high-peak times, Speakers for Schools may limit the overall number of interviews offered to both disabled people and non-disabled people.
We usually ask for a CV and covering letter to be submitted as part of the application process. However, we understand that this is not always accessible to everyone, so we welcome video and phone call applications as alternative ways to apply. For additional information or support, please contact us.
How to apply:
Please apply as soon as possible submitting your CV and a one-page covering letter which outlines your specific interest and ability to successfully fill this role, as well as your salary expectations and current notice period.
Appointees are subject to a successful DBS check, as contact with young people is likely.
You must have the right to work in the UK to apply.
The closing date for this role is Monday 11 December at 8am
More about Speakers for Schools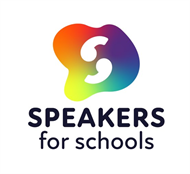 Founded by journalist, Robert Peston, our aim is to end educational inequality by investing in young people through our national school tal...
Read more
Refreshed on:
29 November 2023
Closing date:
11 December 2023 at 08:00
The client requests no contact from agencies or media sales.
Does something look incorrect in this job listing?


NFP People on behalf of NHS Charities Together
£36,000 - £41,000 per year
Job description
Celebrity Manager
We are looking for an experienced and well-connected Celebrity Manager who has worked in the Not for Profit sector and can leverage their network of agents and publicists. You will join a small and busy comms team, who will work with the Head of Media to nurture existing talent relationships, identify and build new talent relationships and ensure the team are working with talent effectively to hit both brand building and income generating objectives.
We are looking for someone proactive, tenacious, and empathetic, as you will be working for a charity that represents 100% of the NHS charity sector in the UK, helping the NHS tackle today's challenges and tomorrow's opportunities.
Position: Celebrity Manager
Location: Remote
Salary: £36,000 -£41,000 per annum
Hours: Full Time (35 hours per week) less two hours paid wellbeing time, 9-11am on Friday mornings
Contract: Permanent
Closing Date: 5pm Friday 1st December 2023
The Role
The Celebrity Manager will play a key role within the organisation to build a bank of warm and engaged high-profile talent who are diverse, authentic and relevant and who can help reach key demographics with the vision, mission and values.
Key responsibilities include:
With guidance from the Head of Media, work closely with the wider comms team to design and deliver a structured and targeted plan of engagement to seek out, build and manage relationships with credible and authentic high profile charity champions and other celebrities that will help the charity achieve its strategic objectives across brand and fundraising
Work with the PR team to devise creative and innovative ways to ensure talent remains warm and engaged and informed of the impact, helping the charity to move and build relationships from transactional ad hoc support to warm, meaningful and long-term interactions
Ensure that the talent that is engaged with reflects and is representative of the diversity of the members, beneficiaries and supporters
Work with the Head of Media to Ensure any talent that is engaged with is well briefed ahead of any media appearance or event attendance and provide support on event logistics as required
Work with publicists to manage reputational risk for both the talent and charity
Ensure any access we have to talent to serve all parts of the organisation
Ensure the charity are storing and tracking all interactions with talent and agents in an efficient and confidential manner.
Ensure any talent that is acting as a spokesperson, is well briefed ahead of any media appearance or event attendance and attend with talent where possible
Explore and develop ways to engage with and work with influencers to show impact and tell stories through their platforms
Attend key working and project groups for any talent related activity and planning
The organisation offers and encourages flexible working. You will be required to work from the Warwick office occasionally, which is the official place of work, as well as travel to other locations, primarily for shoots, media appearances and events involving talent.
About You
You will be a dynamic and experienced celebrity management expert, who understands the talent world and how to leverage talent partnerships in a way that helps generate both income and awareness for the charity and its work. You will be able to influence and inspire your existing celebrity, publicist and agent network to support the BAU campaigns and one-off events and projects. You will be experienced and innovative at seeking out celebrities who have a credible and authentic link or affiliation with the NHS and the areas of need we support.
You will need:
Experience of working cross-functionally and collaboratively across the organisation and will have a proven ability to prioritise and creatively advise on the best opportunities for talent to add value
To be a personable, knowledgeable and confident team player who is comfortable working closely with our Senior Management team to advise and inform them on both strategic and practical use of talent under the guidance of the Head of Media
If you have worked in PR or worked as a Celebrity Coordinator, then as long as you have experience of managing celebrity relationships, then we would also love to hear from you too!
In return, you will have a supportive team, where you can shape your role and the direction of your work, and the opportunity to be involved in new, exciting and ambitious projects.
Benefits Include:
10% Employers Pension Contribution
28 days annual leave plus Bank Holidays as a minimum
Flexible Working
2 hours per week Wellbeing time out for full time staff
Apprenticeships, training and development opportunities
Health Cash Plan
Company Rewards
Plus many more great staff benefits!
Please upload your CV and a covering letter outlining which vacancy you are interested in (Scotland or England based GO position), your interest in the role, how you meet the job description and person specification. The covering letter should be no more than 2 sides of A4.
Equality and Diversity
The charity is committed to inclusivity and representing the diversity of the communities it serves. We welcome and encourage applications from all backgrounds and all sections of the community. Applicants will be treated fairly throughout the recruitment process, and the team will ensure there is no unfair discrimination on the basis of race, ethnic origin, disability, gender, religion or belief, age, sexual orientation or any other relevant characteristic.
Other roles you may have experience of could include Celebrity Management, Talent Management, Artist Liaison, Ambassador Management, Celebrity Partnerships, Celebrity Relationship, Celebrity and Ambassador Manager, Ambassador Manager, Charity Ambassador, PR, Public Relations, Relationship.
PLEASE NOTE: This role is being advertised by NFP People on behalf of the organisation.
Posted on:
17 November 2023
Closing date:
01 December 2023 at 17:00
Tags:
Communications, PR,Marketing
Does something look incorrect in this job listing?
Results include remote roles
Filter by workplace to select only on-site or hybrid roles