3
Referral Centre Advocate Jobs in Belfast
How's your job search experience on our site?
Your feedback can help us improve in the future.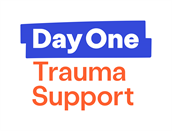 £33,000 - £39,000 per year
Full-time or part-time (Part -Full time (30- 37.5 hours per week))
Contract (Initially fixed-term to February 2025 with the expectation to continue beyond this date.)
Job description
You will be joining a passionate and committed team driven to make a difference to the recovery of those impacted by catastrophic injury. You will be responsible for successfully developing, monitoring and evaluating our Outreach offer and model to demonstrate impact and input into Day One's national outreach strategy, supporting roll out to other geographical areas. You will take referrals and complete initial assessments of need; support discharge planning and; expertly navigate and signpost people in the aftermath of injury, including talking about and facilitating early access to legal support to aid rehabilitation. You will also play an active role in promoting the work of Day One within hospital and community settings, including occasional fundraising and other awareness-raising events.
Day One is a young, ambitious national charity dedicated to supporting people impacted by serious or multiple injuries which could result in life changing consequences such as disability or death, referred to in the NHS as major trauma. Our Casework model is developed with and alongside NHS Clinicians, in Major Trauma Centres and across Major Trauma Network to provide practical, emotional and financial support to adults and children as well as their families and loved ones. Inspired 'by patients for patients' our vision is that no one has to piece life back together on their own after catastrophic injury.
You will have resilience and adaptability, understand the importance of confidentiality, safeguarding and professional boundaries; have excellent communication and active listening skills and enjoy the challenge of a busy caseload. You will be an outcome-focussed self-starter, able to work using your own initiative and demonstrate excellent organisational skills with the ability to work in a fast-paced clinical environment. You may have a clinical background, case management experience and/or knowledge of West Yorkshire's community and voluntary sector.
Posted on:
04 December 2023
Closing date:
18 December 2023 at 23:59
Tags:
Advice, Information,Advocacy
The client requests no contact from agencies or media sales.
Does something look incorrect in this job listing?
Job description
Regional Relationship Manager
Home-based with occasional travel in the South East regions

Overview

The NHS and Care Volunteer Responders (VR) programme was set up by NHS England, Royal Voluntary Service and GoodSAM in 2020 to support people vulnerable to COVID-19, those shielding or isolating, and the NHS in England.

The programme continues to evolve as the needs of people, the NHS and care change. Therefore, understanding the impact of this programme, changing needs, and any service improvements quickly are critically important.

We are now looking for a Regional Relationship Manager to join us on a permanent, full-time basis. This is a home-based position, with occasional travel within the South East regions required.

The Role

As a Regional Relationship Manager, you will deliver the VR programme across the South East of England.

Working across multiple Integrated Care Systems (ICSs), you will provide strategic oversight of the programme, identifying local needs and using your relationship-building skills and thorough knowledge of the health and care system.

You'll act as the key point of contact for providers and referees, delivering training sessions and one to one support to help our partners to understand how our volunteer management system can support their needs. You will also provide support over the lifecycle of our volunteer programme, responding to enquiries and circulating best practices.

Working Hours

This is a permanent, full-time role, working 35 hours per week from Monday to Friday.

What You'll Need

- Experience of managing a similar service type
- Experience of working in partnership with other local and statutory organisations
- Experience at management level
- Experience of managing projects and working to motivate people to achieve positive outcomes
- Experience of running engagement activities with internal and external stakeholders
- Knowledge of the Health & Care systems, NHS Trusts and Clinical Commissioning Groups
- A full, valid driving licence with access to a vehicle or easily readily available public transport links

What You Get in Return

We're proud to be in the top 25 not-for-profit organisations to work for in the UK, based on ratings from Indeed. As a valued employee at Royal Voluntary Service, you will benefit from:

- Salary of £33,569 per annum
- 26 days' holiday (pro rata) plus paid statutory Bank Holidays (pro rata)
- Ten weeks' company sick pay following successful completion of probation
- A great pension scheme
- 2 x Salary Death in Service Benefit, subject to qualification
- Enhanced Family Leave schemes
- An employee benefits package that gives access to an exclusive rewards website to get discounts and cashback online
- A 24-hour doctor line, financial support with dental/optical and other therapies
- A free and confidential employee assistance programme with up to six face-to-face sessions counselling included
- Extensive online and on the job training to ensure you will succeed in your role
- Opportunities to discuss flexible working
- Opportunities to develop new skills and progress your career
- The chance to make a positive, lasting impact that changes lives, communities and society

Royal Voluntary Service is committed to building inclusive and diverse teams across the charity. To find out more about our commitment to EDI, visit our website.

How to apply

Please select the apply button shown to be taken through to the application process. You will need to answer some screening questions as well as uploading your CV. You will be contacted by a member of the team once your application has been reviewed.

Here at Royal Voluntary Service, we're committed to equality, diversity and inclusion. We want to be a charity that's representative of the communities we serve, which is why we strive for diversity of age, gender identity, sexual orientation, physical or mental ability, ethnicity and perspective.

Join Royal Voluntary Service and together we can change lives, change communities and change society.

Dates to bear in mind

The closing date for this role is the 29th December 2023. However, we reserve the right to close this vacancy early should sufficient applications be received.

Other organisations may call this role Charity Programme Manager, Volunteering Programme Manager, Volunteer Manager, Volunteering Programme Lead, or Volunteer Experience Manager.

More about Royal Voluntary Service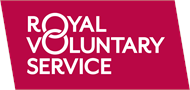 About us
We inspire and enable people to give the gift of voluntary service to meet the needs of the day. Through th...
Read more
Posted on:
04 December 2023
Closing date:
30 December 2023 at 00:30
Tags:
Management,Project Management,Volunteer Management
The client requests no contact from agencies or media sales.
Does something look incorrect in this job listing?
Job description
If you have experience of delivering a successful peer support service or volunteer programme this is a genuinely exciting opportunity to develop a new service for an established patient support charity. Based remotely, but able to travel frequently in and around to London, we are seeking a creative, organised and committed programme manager.
Kidney Care will be working with the London Kidney Network and peer support champions from London NHS Trusts to establish a London-wide kidney peer support service. The ambition is to develop the service to cover the UK.
This is all about connecting people who are living with kidney failure, and applications from people with personal experience of the condition as a patient or carer are encouraged.
This is a new service for Kidney Care UK and the programme manager will be instrumental in scoping and implementing processes and procedures to deliver a compassionate, safe and valued service. The role will also ensure that all volunteers giving their time to Kidney Care UK have a fulfilling experience and will support colleagues across the organisation to confidently engage and support their own volunteers.
Safeguarding
Kidney Care UK is committed to safeguarding and promoting the welfare of children, young people and Adults at Risk and expect all staff and volunteers to actively support this commitment. An DBS check will be required for this role.
About Kidney Care UK
Around 3.5 million people in the UK live with chronic kidney disease (CKD). 68,000 are treated for end-stage kidney failure, relying on dialysis or a transplant to keep them alive. Treatments are gruelling and relentless and impact the patients' ability to work, maintain social interaction and live the life they choose.
For over 45 years, Kidney Care UK has been at the forefront of supporting people with kidney disease. From our early days when we campaigned to introduce donor cards in the UK, we have worked hard to support and represent the interests of everyone affected by kidney disease.
Promoting better outcomes for people living with kidney disease we actively seek applications from people who live with CKD or who have experience as a family member or health professional.
About the Peer Support Service
The Peer Support Service connects people affected by CKD with a volunteer who shares a similar lived experience. Alongside partners in the London Kidney Network, we will recruit, train and support volunteers to provide a friendly listening ear and share practical information to build confidence in decision making, explore options and make informed choices about a range of issues from treatment to travel. Patients, their families and caregivers will access the service to request a conversation with someone matched on a range of factors which could include treatment modality, location, age and life experience.
This is a new service that the Peer Support manager will establish and shape, working effectively with stakeholders to build a trusted service that patients and healthcare professionals want to engage with. This is very much a hands-on role covering all aspects of delivering the service; creating resources and processes; recruiting, training and stewarding volunteers; promotion, and building relationships with NHS renal units to attract service users; and of course, matching individuals to encourage patients to feel empowered to make choices and manage their condition with confidence.
Applications
Please send your CV and a covering letter demonstrating how you would be perfect for this role.
Applications invited from Monday 27 November to Monday 18 December by 10am.
First interviews by Teams, Thursday 21 and Friday 22 December. A second interview will be held in person at our offices in Alton, Hampshire w/c 11 January 2024.
More about Kidney Care UK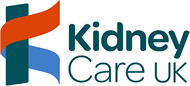 For over 45 years, Kidney Care UK has been at the forefront of supporting people with kidney disease. From our early days when we campaigned to...
Read more
Posted on:
24 November 2023
Closing date:
18 December 2023 at 10:00
Tags:
Volunteer Management,Vocational/Services
The client requests no contact from agencies or media sales.
Does something look incorrect in this job listing?
Results include remote roles
Filter by workplace to select only on-site or hybrid roles