3
Relief Manager Jobs in Liverpool
How's your job search experience on our site?
Your feedback can help us improve in the future.

This organisation is scheduling interviews as the applications come in. Don't miss your opportunity, apply now!
Job description
We are currently recruiting a Global Security and Humanitarian Access Director to join our Programs team.
This is a remote position, open to candidates based in France, RI country of operation, or globally.
At Relief International, we are committed to building a representative, inclusive and authentic workplace. We strongly encourage applications from candidates from minoritized backgrounds those who bring lived experience of the contexts in which we work.
We are proud to be a global recruiter, hiring people from around the world. We offer competitive salaries and benefit packages for all staff, that are applied fairly and transparently. This means we are unable to advertise the salary as it is dependent on the local job market of the staff member, we will inform shortlisted candidates of the salary range as part of the selection process.
Note you must have the right to work in your home-based location and that national terms and conditions will apply.
This role is classified as requiring advanced pre-employment checks.
About Relief International.
Relief International (RI) works in 15 countries globally to relieve poverty, ensure well-being and advance dignity. We specialize in fragile settings, responding to natural disasters, humanitarian crises, and chronic poverty.
About the Opportunity.
In this role, you will be part of the RI Humanitarian Access & Response team, and coordinate closely with the Regional Security and Access Directors, with the aim of building RI's security management and humanitarian response capacity.
You will lead RI's efforts in building a culture of safety and security, that embeds risk management and security planning, as a key element of all the work we do across the organization.
Your responsibilities will be
· Develop and steward Relief International's security strategy, and design, draft and lead the dissemination of overarching safety and security policies and crisis management plans and attendant structures.
· Lead, develop and draft Relief International's Global Safety and Security Policy and minimum operating safety and security standards (MOSS)
· Lead the evaluation and development of RI security documents, templates and procedures to ensure alignment with best practices and donor requirements and ensure that they are 'fit for purpose'.
· Manage, update, and create systems to streamline security management processes and procedures across the organization.
· Lead mission critical crisis management.
· Assist in the preparation of security reports to articulate agency risk and strategy to the Senior Leadership Team and Boards of Directors.
· Partner with colleagues in other risk management systems including Human Resources, Ethics and Compliance, Legal and cyber security/ IT departments to address sensitive security issues, manage mission-critical incidents, investigate security breaches and assist with disciplinary and legal matters as necessary.
· Build thriving global partnerships with key stakeholders, networks, and analysis platforms to enable critical contextual response planning.
· Represent RI at inter-agency security networks, global humanitarian access and response fora, and actively participate in humanitarian access strategy and advocacy debates.
· Enhance collaboration and cohesion between RI's security and humanitarian response teams, to steer access and acceptance strategies during RI's response efforts in the midst of armed conflict, and other crises.
· Lead on the integration of security risk management at strategic level into program planning, emergency preparedness and response, and surge capacity.
· Provide surge support to cover RI security and leadership gaps.
Humanitarian Response:
· Lead the coordination of RI emergency responses, including facilitation of internal and external coordination, and donor engagement.
· Serve as Team Lead, overseeing the initial phase of large emergency response programming.
· Mentor RI team members to build the agency's rapid response capacity.
· Collaborate with HR to build a strong and diverse team of humanitarian response and surge support roster.
About You.
You will bring the following experience and skills.
· An energizing personality, proven leadership skills, demonstrated ability to build trust and achieve results in demanding, highly adaptive, and often difficult environments
· Demonstrated experience managing risk, safety, and security across the full spectrum of humanitarian assistance to development programming.
· Knowledge of UN, ECHO, MOSS and other standard INGO security frameworks, and a broad network across security, humanitarian and development related sub-sectors.
· Excellent analytical, coordination, and communication skills and a strong ethic of teamwork and collaboration.
· Proven experience at strategic level of leadership and management, which includes policy development, organization-wide roll-out of new policies/ procedures, international organisations, and external representation.
· Experience in fragile settings that have conflict, post-conflict, or transitional state environments, partnering with local stakeholders, such as international NGOs and local authorities, carrying out rapid security assessments, and after-action reviews following a humanitarian emergency.
· Deep knowledge of international humanitarian standards, systems and contexts with a keen sense of political awareness.
· Good knowledge and experience of funding agencies and international organizations (including ECHO, FCDO and USAID) for humanitarian and development/reconstruction programs.
· Skilled in planning, budgeting and financial management.
· Ability to deliver cross functional projects on time and on budget, using project management processes and tools including risk management, financial management and quality assurance.
· This position requires 40-50% travel, and the willingness and ability to travel at short notice.
Research shows that women and people of colour are less likely to apply to jobs, unless they meet every single requirement. If you're excited about this role, but your experience doesn't align with every criteria described, we encourage you to apply anyway, you could be exactly what we need!
How to apply.
To apply for this post, click on the "Apply" button in the job advert page.
· You will be asked to upload a CV and Cover Letter.
· The cover letter should be two pages, and explain why you are interested in this post with Relief International and how your skills and experience make you a good fit.
Closing date: Please apply immediately we will be reviewing applicants on a rolling basis, therefore we may withdraw the position from the jobs board before the closing date.
As a humanitarian organization, Relief International is committed to the safeguarding of all those we come into contact with through our work. We are committed to the core humanitarian principles regarding prevention of sexual exploitation and abuse. Relief International expects all staff and volunteers to share this commitment and uphold the values and behaviors outlined in the Code of Conduct.
Recruitment to all roles in Relief International include a criminal records self-declaration, references, and other pre-employment checks, which may include police and qualifications checks.
More about Relief International

Relief International (RI) is a leading nonprofit organization working in 16 countries to relieve poverty, ensure well-being and advance dignity...
Read more
Refreshed on:
24 November 2023
Closing date:
09 December 2023 at 23:59
Does something look incorrect in this job listing?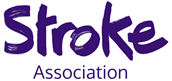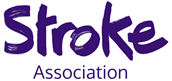 NFP People on behalf Stroke Association
Circa £21,933 per annum (FTE circa £25,500 per annum)
Part-time (Part-time, 30 hours per week (flexible working considered))
Contract (Our services are contracted, we currently have funding for this contract until 31 March 2025.)
Job description
Support Coordinator
This is an exciting opportunity to work with stroke survivors and their families to support them following stroke. We are looking for an innovative, passionate and professional individual with excellent interpersonal and organisational skills to join our Stroke Recovery Service based in East Berkshire.
Position: S1102 Stroke Association Support Coordinator
Location: Home based, East Berkshire, however, extensive travel will be required as part of this role (May include team meetings or other work-related meetings)
Hours: Part-time, 30 hours per week (flexible working considered)
Salary: Circa £21,933 per annum (FTE circa £25,500 per annum)
Contract: Our services are contracted, we currently have funding for this contract until 31 March 2025.
Benefits: 25 days' annual leave plus bank holidays (this will increase with service up to 30 days, full time equivalent) cashback and discount scheme, employee assistance programme, learning and development, pension scheme, Life Assurance, Eye Care vouchers, Long Service Award, Tax-free childcare, Health Cash Plan, Working Pattern Agreement, flexible working opportunities available.
Closing Date: 31 December 2023
Interview Date: To be confirmed
Interviews will be held via video conferencing. Please let us know if this will present any challenges when you email your application.
The Role
The service aims to identify and address the needs of stroke survivors and carers across the stroke pathway, by providing a range of innovative support solutions, supporting them to meet their desired outcomes. A key part of the role will be to support service users and the delivery of the service.
Reporting to the Stroke Association Service Delivery Coach, the Stroke Association Support Coordinator will:
Support new stroke survivors and their carers from hospital discharge into the community.
Provide personalised information, advice and support.
Support clients to make informed lifestyle changes which will help them to prevent further strokes
Be accountable for volunteers, so experience of recruiting, training and managing volunteers would be an advantage.
You will have excellent IT skills and demonstrate a flexible approach to your role.
About You
The post holder will have experience/background in:
A caring profession ideally with experience of supporting people with disabilities.
Setting up and running virtual groups.
This role is home based, but extensive travel is required across the local area and occasionally further afield to visit people at home and in community settings. Candidates must be able to demonstrate how they can meet this requirement of the role.
To fulfil the role you must be resident in the UK and have the right to work in the UK.
When you click to apply, you will be able to see the full responsibilities and person specification for further information on the role.
Please submit your CV, (including details of your current address), and a supporting statement of no more than two pages, demonstrating how you meet the person specification and what you bring to the role in terms of your skills and experience. Please state any preferences for flexible options in your covering letter. Applications from individuals who are seeking flexible working options, including reduced hours or job shares are welcomed.
About the Organisation
Stroke Association. Rebuilding lives after stroke.
When stroke strikes, part of your brain shuts down. And so does a part of you. That's because a stroke happens in the brain, the control centre for who we are and what we can do. It happens every five minutes in the UK and changes lives instantly. Recovery is tough, but with the right specialist support and a ton of courage and determination, the brain can adapt.
We believe everyone deserves to live the best life they can after stroke. And it's a team effort to get there.
We provide specialist support, fund critical research and campaign to make sure people affected by stroke get the very best care and support to rebuild their lives.
We're working to improve the diversity of our team. Because we know that individuality leads to a richer experience for our people and better support for those affected by stroke.
We strongly encourage people from all backgrounds to apply. And we're particularly looking to increase the number of applications from those with lived experience of stroke and those from under-represented communities.
Every five minutes, stroke destroys lives. Help us rebuild them and join our team.
In 2019, we developed a bold new corporate strategy so that we can rebuild more lives after stroke and make a bigger difference to people's lives. To help us deliver our strategy and make a real difference, we are looking to recruit talented people to a number of new roles. If you would like to support stroke survivors to rebuild their lives, we want to hear from you!
You may also have experience in areas such as Care Coordinator, Stroke Support, Stroke, Care, Care Worker, Support Worker, Carer, Care Team Leader, Support Team Leader, Volunteering Manager, Volunteer Coordinator, Support Group, Support and Advice, Social Care, Carer Support, Support Service, Vulnerable Adult, Social Care and Support Officer, Rehabilitation Coordinator, Volunteering Manager, Care and Support Officer, Social Care Worker, Health, Health Care, Support Worker, Care Worker, Social Care Support Worker, Residential Support Worker, Relief Support Worker, Support Worker Disabilities, Day Centre Support Worker, Rehabilitation Support Worker, Night Support Worker, Stroke Support Worker, Disability, Disability Support, Stroke.
PLEASE NOTE: This role is being advertised by NFP People on behalf of the organisation.
Posted on:
22 November 2023
Closing date:
22 December 2023 at 23:30
Tags:
Social Care/Development,Support Worker
Does something look incorrect in this job listing?
Unpaid role, expenses paid
Job description
We are a charity organisation, put together under Trussell Trust to provide a service to our local Hackney community. We are looking for a trustee with a strong academic legal background. Previous experience as a trustee is desirable, but not essential. We are a small organisation growing rapidly and require a trustee with a clear understanding of social welfare, with the ability to think strategically and support other trustee members.
Hackney Foodbank is aiming to achieve no less than a hunger-free Hackney, where everyone can afford to eat. We support people in crisis or trapped in poverty with compassion and dignity. We do this by providing emergency food parcels, which offer practical, immediate relief in moments of need, and by connecting people with local organisations who can help them address the root causes and wider effects of poverty in their lives. We are part of a nationwide network of foodbanks, supported by The Trussell Trust, working to combat poverty and hunger across the UK.
Your Purpose...
As a Trustee, you will have a strategic role in evaluating how we conduct ourselves as a charity as we move towards the vision and plans of Hackney Foodbank.
You will be responsible for strategic matters with the team of trustees along with the chairperson and maintaining the high governance standards. As a trustee you will have a pivotal role in contributing to the effectiveness of the Board and individual directors, both inside and outside the board room.
You will be responsible for ensuring that there is effective communication with the Management Team and with other members of the board.
Your Responsibilities...
Becoming a Trustee for Hackney Foodbank can be an exciting and fulfilling role. The role is to ensure that Hackney food bank fulfils its duty to visitors and delivers on its vision, mission and values. The board of trustees are both jointly and individually responsible for the overall governance and strategic direction of the charity, its financial health, the probity of its activities and developing the organisation's aims, objectives and goals in accordance with the governing document, legal and regulatory guidelines.
The statutory duties of all trustees include:
Ensuring the organisation complies with its governing document (pursuing the objects as defined in it), charity law, company law and any other relevant legislation or regulations.
Ensuring services are provided in line with Hackney Foodbank policies and procedures and contractual requirements.
To ensure sound governance of Hackney Foodbank.
Maintaining financial control and ensuring the organisation does not spend money on activities which are not included in its own objects, no matter how worthwhile or charitable those activities are.
Contributing actively to the board of trustees in giving firm strategic direction to the organisation, setting overall policy, defining goals and setting targets and evaluating performance against agreed targets.
Ensuring financial stability of the organisation, protecting and managing any charity property and ensuring the proper investment of the charity's funds.
Drawing up and monitoring the implementation of internal policies which must include equality and diversity, safeguarding, as well as health and safety policies and key human resources policies, including grievance and disciplinary policies.
Be an active trustee, making your skills, experience and knowledge available to Hackney Foodbank and seeking to do additional work outside trustee meetings, including sitting on sub committees.
Safeguarding the good name and values of the organisation and helping maintain effective board performance.
Ensuring the organisation complies with relevant legislation.
Jointly with other trustees, holding the charity "in trust" for current and future visitors.
Activities must be undertaken in compliance with the organisation's Memorandums and Articles of Association, Charity Commission regulations and Hackney Foodbank Trustee code of conduct.
More about Hackney Foodbank

Hackney Foodbank is aiming to achieve no less than a hunger-free Hackney, where everyone can afford to eat. We support people who are in crisis...
Read more
Posted on:
22 November 2023
Closing date:
22 December 2023 at 23:59
Does something look incorrect in this job listing?
Results include remote roles
Filter by workplace to select only on-site or hybrid roles