2
Senior Client Support Advisor Jobs in Nottingham
How's your job search experience on our site?
Your feedback can help us improve in the future.

Full-time or part-time (35 hours a week, with possibility of part-time options)
Contract (18 months with possibility of extension)
This organisation is scheduling interviews as the applications come in. Don't miss your opportunity, apply now!
Job description
This is a new position funded by the Scottish and Welsh Governments, to increase the availability of free, high quality, expert and locally accessible immigration advice. This role will help to grow Settled's presence in Scotland and Wales.
You will provide complex immigration advice to EU citizens and their families in Scotland and Wales and work collaboratively with other service providers in those nations and with Settled's dynamic UK-wide team of multilingual staff and volunteers.
Your clients will be from all parts of Europe as well as people with EU citizenship who are from other countries, they will include isolated and vulnerable groups such as Roma, and you will work alongside Settled's Ukraine service.
Much of the advice can be delivered remotely, but some face-to-face advice is expected in Wales and Scotland (we have staff in Newport and Edinburgh) and there will be some travel to meetings within the UK.
The role is full time, but we appreciate that some good candidates may prefer to work part-time, or may prefer to focus either on Scotland or Wales rather than covering both nations. We welcome applications for all options. If you would like to discuss the role before applying, please contact Andrew Jordan at Settled.
We will interview as soon as we receive applications from good candidates so please apply promptly.
Application Instructions
To apply please send a CV and also a cover letter which sets out how you meet the person specification part of the job description.
More about Settled

Settled believes that EU citizens who have made their home in the UK should be allowed to continue to do so lawfully, safely and successfully.<...
Read more
Posted on:
06 November 2023
Closing date:
06 December 2023 at 23:59
Tags:
Advice, Information,Legal
The client requests no contact from agencies or media sales.
Does something look incorrect in this job listing?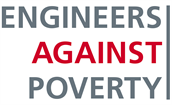 £40,000 - £45,000 per year
Using Anonymous Recruitment
This organisation is using Anonymous Recruitment to reduce bias in the first stages of the hiring process. Our system keeps your personal information hidden until the recruiter contacts you.
Job description
Engineers Against Poverty (EAP) is a leader in infrastructure and international development with strong links with development agencies, government and industry. We develop research, policy and practice in infrastructure investment, labour standards, climate change, transparency and accountability and local content in line with our mission to help reduce and eventually eliminate poverty.
EAP is seeking a self-motivated Programme Manager to help deliver quality results with its growing portfolio of programmes. Across the programmes you oversee, you'll be responsible for coordinating their successful delivery of quality results. Initially you will focus on an anti-corruption programme funded by the US Government and EAP's contribution towards FCDO's Green Cities and Infrastructure programme. You will work with EAP's senior leadership and its advisors, project partners and beneficiaries, funders and other stakeholders to maximise positive impact. You'll strengthen EAP's programmes by managing specific budgets, KPIs, project plans, sub-grants and monitoring and evaluation efforts using established systems.
The programmes and projects you will work on will vary and evolve over time, as we strengthen donor and client relationships together. You'll also have a role in shaping our future work, contributing to business development by coordinating grant proposals, commercial bids and strategic partnerships. You will also help to organise board meetings and international workshops.
Across all our programmes, professional communication, branding of EAP and stakeholder (new) engagement and management is key. Programme delivery is rarely linear so you must be comfortable in rapidly evolving and dynamic environments.
The appointee will also take on for the same role for CoST, the Infrastructure Transparency Initiative – a transparency and accountability programme which operates in 20 countries and for which EAP hosts its International Secretariat.
You will be working remotely with in-person team meetings usually held in London 4 to 5 times a year. We are open to candidates living outside of the UK.
If you wish to apply, pllease submit a CV with a one page covering letter by 10am GMT Monday 11 December 2023.
More about Engineers Against Poverty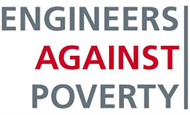 Engineers Against Poverty is an independent, lean organisation that bridges the divide between research, policy and practice. We work across di...
Read more
Refreshed on:
04 December 2023
Closing date:
11 December 2023 at 12:00
Tags:
Admin,Project Management
The client requests no contact from agencies or media sales.
Does something look incorrect in this job listing?
Results include remote roles
Filter by workplace to select only on-site or hybrid roles