3
Senior Executive Assistant Jobs in Belfast
How's your job search experience on our site?
Your feedback can help us improve in the future.
Job description
JOB TITLE: Marketing Lead
ACCOUNTABLE TO: Leadership Team
REPORTS TO: Director of Organisational Development.
LOCATION: Dorset with home working
CONTRACT: Permanent
SALARY: FTE £40,175 per annum (£24,430 pro-rata for working 22.5 hours per week)
HOURS: 22.5 hours per week
Job Context
Help & Care is passionate about making a difference and enabling people and communities to live the lives they choose.
We do this by delivering a number of high-profile services across South Central England and have been doing this for over 30 years.
We are particularly focused on providing support to people living with a long-term health condition, carers and those who are isolated or housebound. What makes us different is our person-centred approach. We understand that each individual has different needs, so we work closely with people to understand what really matters for them and to help them lead independent and fulfilling lives for as long as possible.
We are eager to play a leading role in improving the delivery of health services for the community and we work closely with 3 individual Healthwatch organisations across South England. This partnership ensures that health services are held accountable and the views of the people who use and need these services most are given a platform to have their voices heard.
We support people by providing information, advice and support that enables them to take control of their lives, make decisions and find support that is right for them.
Help & Care have a strategic priority to improve their marketing and communications activity in order to raise our profile and support more people. As part of this we have created a senior role of Marketing Lead, responsible for creating and executing strategic marketing and communications activities and steadily increasing awareness and engagement with Help & Care across all channels.
We encourage applications from people who have most but not necessarily all of our essential criteria. We are committed to supporting and developing our staff.
Job Purpose
Help & Care have an excellent reputation as a service provider and therefore the purpose of this role is to help shape Help & Care's identity and to further build reputation through branding, awareness and reach.
The Marketing Lead will work to drive cross-channel visibility for Help & Care, to demonstrably support the values of the organisation and to work in a self-driven, inter-departmental way at all levels from strategy to detailed execution of plans.
The postholder will take responsibility for reviewing our ambitious marketing strategy, completing and implementing this in order to significantly grow our impact, reach and brand awareness.
Job Description
Strategy & Oversight
1. To review our marketing strategy in conjunction with key internal stakeholders an ambitious and effective marketing strategy and to oversee the implementation of this plan.
2. Communications – crafting a consistent narrative across all of Help & Care's external messaging.
Campaigns & Content
1. Planning and developing campaigns and content in order to raise awareness, understanding, interest, engagement, and growth amongst key audiences for Help & Care.
2. Working in a collaborative way to design and deliver campaigns and content across digital and traditional channels ensuring all communications are engaging, accessible and consistent.
Social Media
1. Develop and implement a multi-channel, year round digital marketing growth strategy that ensures Help & Care are consistently reaching more people for their service delivery, campaigning, profile raising and fundraising activities.
2. Design, implement and evaluate successful digital marketing campaigns on full range of channels – LinkedIn, Twitter, Facebook - ensuring they are engaging, accessible and consistent.
Website and E-Marketing
1. Refreshing content on website to greater support visitor journeys and enable collection of visitor data.
2. Improve and develop the user experience on the website, linking robustly to other channels.
3. Manage the delivery of e-marketing campaigns, ensuring Help & Care improve retention and outcomes.
Press and PR
1. Acting as Help & Care's point of contact for all media inquiries, including preparing press releases, and cultivating Help & Care's relationship with journalists.
2. Develop and nurture relationships with media, influencers and stakeholder partners.
Line Management
- Provide line management to Help & Care's Marketing Assistant, ensuring high quality and encouraging support and guidance.
- Manage the workload of the Marketing Assistant, ensuring delegation of appropriate tasks.
General:
1. Act as key point of contact and expert advisor in all things marketing and external communications.
2. To develop an effective process for managing Help & Care print and digital requirements and requests from all teams, maintaining excellent customer service and ensuring consistency of branding at all times.
3. To ensure a cross-organisational approach to marketing and communications.
4. To undertake research using appropriate tools, analytics and data sources to create reports and recommendations which drive continuous improvement
5. To develop a consistent narrative, language and brand consistency for Help & Care across all channels.
6. To ensure that legal notices, disclaimers and copyright information is used as appropriate and all Help & Care content is fully compliant.
7. To ensure that all data is held in a confidential way and personal information is processed securely and in compliance with GDPR and Help & Care's privacy policy.
8. Events – developing and leading on events both on-line and in communities supporting the work and profile of the organisation
9. To undertake other work that may arise on a day-to-day basis to support the service
10. Working in tandem with the Internal Communications post holder, ensuring consistency in tone and message.
11. To work within the values, ethos and vision of Help & Care.
12. To work in accordance with the Policies and Procedures of Help & Care.
13. To work in accordance with all relevant legislation.
14. To undertake any other duties as required, appropriate to the post.
CONDITIONS
Carry out other such duties as may be required by the Leadership Team, Chief Executive and Trustee Management Board which are consistent with the duties and responsibilities of the post.
The working week shall be 22.5 hours during standard office hours over 3 days (to be agreed with line manager.) The postholder may be required to work occasional evenings or weekends to attend events and meetings, for which time off in lieu will be granted.
The nature of the job will require the ability to travel. If the post-holder's own car is used for travel, expenses will be paid as set by the Trustee Management Board.
There will be an assessment of competence to practice during induction and 6-month probation period.
The other conditions of service and current procedural agreements will be enclosed with the post-holders Contract of Employment.
The post holder will be required to have broadband to be able to work from home.
*This role is based in East Dorset which includes BCP and Purbeck areas. The postholder can claim the full cost of business travel within this geographical area and/or to a place outside of the geographical area.
More about Help and Care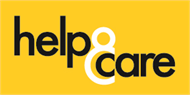 Help and Care is an established charity and social enterprise working with people and communities. We have a number of projects and services th...
Read more
Posted on:
07 December 2023
Closing date:
02 January 2024 at 23:59
Tags:
Campaigning,Communications, PR,Marketing,Business Development,Digital
The client requests no contact from agencies or media sales.
Does something look incorrect in this job listing?

£40,118 - £50,676 per year
Contract or temporary (12 months fixed term contract)
This organisation is scheduling interviews as the applications come in. Don't miss your opportunity, apply now!
Job description
About Emergency Nutrition Network (ENN)
Emergency Nutrition Network (ENN) works to reduce undernutrition globally. We enhance the effectiveness of nutrition policy and programming by improving knowledge, stimulating learning and building evidence. We are passionate about being network-driven, independent and evidence-based.
Our vision is that every individual caught up in a nutritional emergency, or suffering from malnutrition anywhere in the world, gets the most effective help possible.
We undertake knowledge management, research and advocacy to support national governments, civil society, UN agencies, donors and academic organisations, and communities of practitioners. Through our work and collaborations, we support agencies and individuals to implement evidence-based nutrition programming, predominantly in low- and middle-income countries and in fragile and conflict-affected states.
ENN is governed by a Board of Trustees and has its head office in Oxfordshire, UK. ENN is financially supported by foundations and trusts, bilateral donors, international non-governmental organisations and United Nations agencies. For more information about ENN see our website.
What we do
Our Strategy aims to enhance the effectiveness of nutrition policy and programming by improving knowledge, stimulating learning, building evidence and providing support and encouragement to practitioners and decision-makers involved in nutrition and related interventions.
ENN's portfolio includes projects specialising in Infant Feeding in Emergencies, Wasting and Stunting, Adolescent Nutrition and Management of small & nutritionally At-risk Infants under six months & their mothers (MAMI), as well as our highly regarded international publication, Field Exchange (FEX).
Our People
ENN's team is made up of a range of technical experts in nutrition, with decades of collective experience, and a small, experienced operational team. ENN is highly committed to diversity and inclusion, to enabling and promoting flexible working for our staff, and to supporting continued professional development.
We are proud that in our 2022 Employee Engagement Survey over 95 percent of our staff said they enjoy their work and that ENN is a flexible employer.
Terms and Conditions
Hours of work: Full-time (37.5 hours per week)
Type of contract: 12-month Fixed Term - this role is offered on a temporary basis to cover a maternity leave
Location: Office or home-based (with potential for limited travel).
Holidays: 25 days plus UK Public Holidays
Pension: Auto-Enrolment to ENN scheme with a generous Employer contribution of 5%
Salary: £40,118 - £50,676 dependent on experience and suitability for the role
Benefits: Dental cover, Life cover, Employee Assistance Programme, Wellbeing contribution
Key Responsibilities
The Senior Nutritionist (maternity cover) will work specifically on the below ENN projects
Global Nutrition Cluster: Technical Alliance (GNC-TA) – project lead
Field Exchange (FEX) - sub-editing of long articles, development of research and report summaries, support to authors, communications e.g., supporting podcasts
En-net - moderation and technical inputs
In addition, they may provide inputs into work across other parts of ENN's portfolio including.
Women's Nutrition
Management of small and nutritionally at-risk infants under 6 months and their mothers (MAMI)
Infant Feeding in Emergencies (IFE
Wasting and Stunting (WaSt)
Adolescent Nutrition
Sector Leadership (LEAD)
A full list of our work areas and projects may be found on the ENN website.
Examples of the types of responsibilities the postholder will hold, depending on the specific project requirements and their experience, may include:
Coordination and collaboration (internal/external, multi-agency, working groups and forums)
Network development within and across communities of practice/specialities
Meeting/working group facilitation
Contribute to project strategies and plans
Development and updates of technical resources, e.g., briefs, summaries, guidance materials
Knowledge management
Research, e.g., scoping reviews, systematic reviews
Publications – support and development of content, editing, liaising with stakeholders and suppliers
Project Reporting
Project Indicator development and management
Contribution to project proposals
Development of case studies
External Representation
Communications
Synthesising and disseminating information from technical meetings
Events engagement
Line/contract management of nutritionists and/or consultants
Support the development of learning agenda
Monitoring and Evaluation
Person Specification
Essential requirements
Bachelor's Degree in Nutrition/Community Nutrition or Public Health or Medicine discipline (or equivalent)
Demonstrable field experience across several relevant aspects of nutrition programming in humanitarian and low- and middle- income contexts, e.g., Malnutrition prevention and management, Nutrition Information Systems, IYCF, Maternal Nutrition, Adolescent Nutrition.
Understanding of the humanitarian systems and architecture and of the Nutrition Cluster in particular.
Demonstratable experience of managing projects from start to finish, coordinating multiple outputs, managing budget, and supporting other members of the project team to deliver.
Experience of in-depth knowledge management, and / or projects that focus on 'learning'
Strong knowledge of the current key topics and challenges in the humanitarian nutrition sector, including in the areas of malnutrition prevention and management, Nutrition Information Systems, IFE, maternal nutrition and beyond.
Excellent communication, presentation, written and analytical skills
Experience of establishing and maintaining good working relationships with a wide range of stakeholders at national and global level
Excellent attention to detail and ability to synthesise and make sense of complex data and information, including experience of literature reviews, evidence synthesis and report-writing.
Strong interpersonal skills, motivated, takes initiative, innovates and drives progress
Strong influencing and stakeholder facilitation and management skills
Good cross-cultural awareness
Ability to independently manage a diverse and busy workload, prioritising effectively, and able to work both autonomously and as a member of a dispersed and diverse team
Demonstrable experience of working on projects funded by government and international donors
Desirable requirements
Post graduate level qualification (or equivalent extensive experience) in a relevant area would be a significant advantage
Sub-editing experience / experience in producing high quality publications
Experience of supporting health programmes/system strengthening in developing contexts
Experience in research uptake or translating academic research into programme-relevant communications
Nutrition/nutrition-related primary research experience
Currently part of the 'humanitarian community' with own professional network of contacts
French speaker or another relevant language to our portfolio would be an advantage
Line management experience (staff or consultants) would be an advantage
Reporting Lines:
The Senior Nutritionist (maternity cover) will report to an ENN Senior Technical Associate. Working on multiple projects will also involve reporting into different project leads.
Eligibility to work:
Must have the right to work in the UK. A relocation package is not available for this position.
Application process:
Please apply by sending a one-page Cover Letter and your CV
Closing date for applications:
Friday 15th December 2023, although we do reserve the right to close this advertisement early if we receive a high volume of suitable applications.
ENN are committed to equality and diversity throughout our organisation and further expects all employees to comply with its codes of conduct, safeguarding policies and high ethical and professional standards.
Application Instructions
Application process: Please apply by sending a one-page Cover Letter and your CV Closing date for applications: Friday 15th December 2023, although we do reserve the right to close this advertisement early if we receive a high volume of suitable applications.
Posted on:
22 November 2023
Closing date:
15 December 2023 at 23:59
Tags:
Project Management,Practitioner
The client requests no contact from agencies or media sales.
Does something look incorrect in this job listing?
Job description
Location: Remote / Hybrid - with occasional travel to either London or Wareham, Dorset

Contract: Fixed Term Contract for 12 months

Hours: 37 hours per week (1fte)

Salary: Grade D, salary range £32,359 to £36,698, depending upon experience, plus 8% employer pension contribution

We are looking to hire a Senior Communications Officer to join our Communications and PR team to assist the development and delivery of the regional communications and PR strategy, ensuring Butterfly Conservation's messages and campaigns are effective across all regions.

Working closely with regional teams and branches, you will have a passion for delivering engaging content with a good understanding of conservation and fundraising communications and PR. Proven exceptional written and oral communication skills are required, along with the ability to develop effective working relationships with both internal and external contacts.

If you are excited about the prospects of working for a leading wildlife charity, please read through the job description and person specification, to see if you have the right skills to join the team.

Candidates must have the right to work in the UK.

Closing date: Midday on Wednesday 13 December 2023

Interviews will take place on Friday 5 January 2024

We believe our work has never been more important.

Wildlife is in steep decline across the UK and over three-quarters of butterflies and two-thirds of moths are declining. We recognise it needs a great team with a wide variety of skills to tackle the problems facing butterflies, moths, and the environment.

Our staff and volunteers are proud to be part of Butterfly Conservation and are dedicated to making a difference to the environment we live in. We understand the importance of maintaining and expanding our expert and valued team of people and offer a range of roles located all over the UK, from the peat bogs in Scotland to the post room in Dorset.

You may also have experience in the following: Communications Manager, Communications Officer, Digital Officer, Membership Officer, Project Management, Internal Communications, CRM, Marketing Assistant, Marketing Executive, Marketing Officer, Communications Executive, Communications, Marketing Management etc.

REF-210 094
Posted on:
27 November 2023
Closing date:
13 December 2023 at 00:00
Does something look incorrect in this job listing?
Results include remote roles
Filter by workplace to select only on-site or hybrid roles