3
Senior Legacy Development Executive Jobs in Liverpool
How's your job search experience on our site?
Your feedback can help us improve in the future.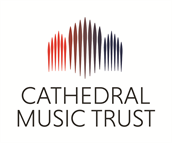 £40,000 - £45,000 per year
Contract or temporary (12 month contract (maternity cover))
Job description
With a new 5-year strategic plan recently approved by the Board of Trustees, Cathedral Music Trust has reached an exciting point in its journey, as we begin the next stage of development and growth. In this role you can depend on a strong fundraising case for support (informed by our strategy), commitment to fundraising from of our Board of Trustees (with dedicated time from the Chair and others) and a strong foundation of fundraising on which to build.
In your role as Interim Development Director, covering for the current Director while she is on maternity leave, your key focus will be to drive fundraising at Cathedral Music Trust, working closely with the Chair of Trustees and the Chair of Development to achieve the financial targets set out in our strategic plan.
You will have management responsibility for the Trust's Development Office, overseeing the work of our Digital and Communications Manager and our Development Officer and line managing these two roles whilst also working to inspire our volunteer team across the UK in delivering a vibrant programme of events and recruitment activities.
As Interim Director of Development, you will be responsible for generating income for Cathedral Music Trust at a national level, including oversight of our regular giving and legacy programmes and targeting major donors, trusts and foundations. The Trust's efforts to engage major donors is a relatively new area of fundraising, and you will play a vital role in building momentum in this area.
The successful candidate will have a background and experience in fundraising, possessing strong interpersonal, communication, planning and organisational skills. They will demonstrate confidence in building and nurturing relationships. Given the role is home based, self-motivation, strong time management and initiative will be essential.
WORKING RELATIONSHIPS AND EXPECTATIONS
You will need to respond successfully to all the fundraising and development needs of the organisation. You will work closely with the whole staff team and key volunteers, reporting to the Chair of Trustees, and subsequently the CEO once appointed (mid 2024). All Trustees, staff and volunteers work from home. Our partners are UK-wide and in-person meetings and events are held regularly in London and elsewhere.
ESSENTIAL SKILLS
· Proven fundraising experience at a senior level in the arts/charity sectors;
· Knowledge of a wide range of fundraising streams, trusts, events, campaigns etc;
· Expertise in overseeing projects and ensuring they deliver on time and to budget, meeting the goals of the project;
· Self-starter and goal driven – happy to initiate donor meetings or calls sensitively;
· Experience of line management and motivating staff to achieve their targets;
· Outstanding written, oral and interpersonal skills;
· Adept at using MS Word, Excel, Teams, PowerPoint and Outlook;
· Knowledge of GDPR and wider data protection best practice.
ESSENTIAL QUALITIES
· A fast independent learner, able to put new concepts and methods into practice to ensure strategic goals are achieved;
· Curious, creative and proactive, with an interest in fundraising trends and how to interpret them for the benefit of the charity;
· Demonstrable enthusiasm for music, and/or church and cathedral music, and the wider arts/heritage sectors;
· Ability to work collaboratively with, and to engage, a variety of stakeholders towards a common goal;
· Ability to work effectively both independently and within a team;
· Strong attention to detail;
· Conscientious and hardworking;
· Organised, pragmatic and responsive.
DESIRABLE
· Experience in closing gifts of £100k+ with major donors, working closely with trustees and other senior volunteers
· Experience working effectively with Development Committees and volunteers;
· Working knowledge of a CRM-style database (Beacon).
ABOUT CATHEDRAL MUSIC TRUST
The Cathedral Music Trust is a national charity which supports the invaluable work of musicians who enrich so many lives through the power of cathedral music. Our objectives are to support excellence, broaden participation and increase the long-term sustainability of the cathedral music sector. We seek innovative and sector-leading ways to support high quality musicianship in cathedrals and churches, through our programmes, training, advocacy and research.
Harry Christophers CBE, founder and conductor of The Sixteen is our President. Alexander Armstrong – actor, comedian and presenter – and Anna Lapwood - organist, conductor and broadcaster – act as our Ambassadors, promoting the Trust's work and raising the profile of sacred choral and organ music.
The Trust has spent the past 2 years commissioning research on the sector, developing a 5-year strategic plan and refining its case for support. The Chair of Trustees is committed to the fundraising plans that form part of the Trust's new strategy and intends to commit significant time in supporting relationships with key donors.
The Trust has already established a successful track record in fundraising on which it is now building and diversifying. This includes longstanding commitments from some supporters, the growth of its friends and patrons scheme and emerging success in legacies.
Plans for 2024 include hiring a CEO for the first time.
Posted on:
15 November 2023
Closing date:
06 December 2023 at 10:00
Tags:
Fundraising,Senior Management
The client requests no contact from agencies or media sales.
Does something look incorrect in this job listing?

£48,500 per year + 6.5% pension contribution
This organisation is scheduling interviews as the applications come in. Don't miss your opportunity, apply now!
Job description
You are an experienced peacebuilder and manager of people and programmes, and have worked previously in Sudan. You have proven ability in designing and adapting programmes, keeping them relevant and accountable in complex local contexts, ideally in Darfur.
Concordis has worked in Sudan and South Sudan since we were formed as an organisation in 2004. The devastation caused by the current war is heart-breaking, but it also reminds us of the vital importance of peacebuilding.
Concordis continues to implement directly in South Darfur, with a team of eight national staff who remain in Darfur and three more working from outside the country. The team consulted over 3,500 people before the war began and identified a network of 103 local peacebuilders across South Darfur. We work alongside national partner Malam Darfur Peace and Development, and support local peacebuilders where conflict is fought and felt. You'll take on leadership of the team 18 months into the current EU grant.
You also have a track record of engaging effectively and proactively with international donors, sharing analysis, communicating the vision and winning funds. You'll use those skills as you adapt the current programme to meet entry points for peacebuilding, as you work with the team and local partners in designing the next steps, and as you work collaboratively with donors in keeping them on board.
Despite the evident challenges, we see opportunities and an urgent need to support local peacebuilders in managing South Darfur's myriad local conflicts, to prevent them escalating or from becoming instrumentalised in the war. There are also emerging opportunities to expand on this programme elsewhere in Darfur, and with Darfuri herders displaced into South Sudan and beyond.
This will require visionary leadership and the skill and drive to navigate a way forward in the coming months and years. Concordis' peacebuilding programme in South Darfur is primarily about promoting peaceful coexistence amongst and between pastoralist groups and the settled population. This mirrors our existing work over the border in Central African Republic, where we engage with some of the same pastoralists during the dry season, and complements our ongoing work along the border of Sudan and South Sudan, including in Abyei.
This work can demand a lot from all of us, and we have high expectations for the person in this post, but they'll be part of a supportive team, leading an exciting programme, helping to make a measurable change for peace.
Please take care to complete the application form in full, as we'll assess whether you meet the person specification based solely on the answers given in the application form.
More about Concordis International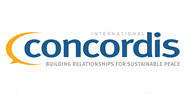 Concordis International is a UK registered peacebuilding charity with programmes in Central African Republic, Mauritania, Sudan and South Sudan...
Read more
Refreshed on:
27 November 2023
Closing date:
10 December 2023 at 23:59
Tags:
Intl Development,Project Management
The client requests no contact from agencies or media sales.
Does something look incorrect in this job listing?
Job description
Community and Events Fundrasising Officer
We are looking for an enthusiastic individual with a can-do attitude to help us deliver our exciting Community and Events Fundraising programme. No previous fundraising experience is required, just an organised individual with a knack for building relationships, a passion for exceptional 'customer service' and a drive for uniting communities and raising money for charitable causes.
You'll work within the charity's passionate Fundraising and Engagement Team to raise funds to support children and families affected by the childhood cancer neuroblastoma and our vision, for a future where no child dies of neuroblastoma or suffers due to the treatment they receive.
This extremely rewarding role would suit anyone looking to take their first step in their fundraising, marketing or charity career. Don't think your experience directly aligns? Don't worry; we're interested in transferable skills and attitude, so consider and show us how these apply to this role.
Summary of role responsibilities
To help deliver the charity's Community and Events Fundraising Programme, including special events, community fundraising, challenge events, individual giving, and fundraising appeals.
To ensure excellent supporter and donor care and build long-term valued relationships to optimise income generation.
This is a fixed-term role offered on a one-year contract. We are looking for the successful candidate to ideally start in January 2024, but there is flexibility with this.
For more detailed information about the role, charity and team, take a look at the Recruitment Pack.
Recruitment timetable
We aim to follow the schedule outlined below:
Applications opens: 22 November 2023
Applications closes: 10 December 2023, 11:59pm
Shortlisting: 11 December 2023
Interviews: 15 December 2023 (in person in London)
If there are any adjustments that would help you engage with the recruitment process, please let us know.
​We actively encourage applications from those with lived experience of neuroblastoma and/or other childhood cancers. As an equal opportunity employer, we also welcome applications from all suitably qualified candidates, regardless of age, disability, gender, gender reassignment, marriage/civil partnership, pregnancy, maternity, race, religion or belief, sex or sexual orientation.
As a safeguarding charity whose work and practice are underpinned by safeguarding principles to protect children and young people and enhance their welfare, we always work in accordance with legislation, statutory guidance, and best safeguarding practices. All our roles require a basic criminal record check.
More about Solving Kids' Cancer UK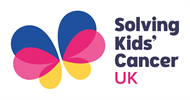 Solving Kids' Cancer UK is a small but mighty charity with children firmly at its heart. We are fighting for a future where no child dies o...
Read more
Posted on:
22 November 2023
Closing date:
10 December 2023 at 23:59
Job ref:
Community and Events Fundraising Officer
Tags:
Fundraising,Marketing
The client requests no contact from agencies or media sales.
Does something look incorrect in this job listing?
Results include remote roles
Filter by workplace to select only on-site or hybrid roles