3
Senior Volunteer Programme Coordinator Jobs in Edinburgh
How's your job search experience on our site?
Your feedback can help us improve in the future.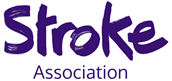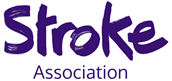 NFP People on behalf of Stroke Association
Circa £41,800 pa (inner £3,299 pa / outer £1,755 pa) may be applied
Job description
Engagement Lead
We're looking for a motivated, driven individual to lead our Engagement team in London. You will be passionate about empowering people affected by stroke and working with NHS colleagues to improving stroke care.
Position: S1104 Engagement Lead
Location: Home-based, London. However, occasional travel will be required as part of this role (May include team meetings or other work-related meetings).
Hours: Full-time, 35 hours per week (flexible working available)
Salary: Circa £41,800 per annum (inner London weighting £3,299 per annum or outer London weighting £1,755 per annum may be applied in accordance to where you live)
Contract: Permanent
Benefits: 25 days' annual leave plus bank holidays (this will increase with service up to 30 days, full time equivalent) cashback and discount scheme, employee assistance programme, learning and development, pension scheme, Life Assurance, Eye Care vouchers, Long Service Award, Tax-free childcare, Health Cash Plan, Working Pattern Agreement, flexible working opportunities available.
Closing Date: 5th January 2024
Interview Date: 19th January 2024
Interviews will be held via video conferencing. Please let us know if this will present any challenges when you email your application.
The Role
The Engagement Lead will report to the Associate Director for London and is responsible for leading our Engagement Team and function in London. You will play a key role in our London Senior Leadership team alongside a service delivery colleague. You will drive our engagement with colleagues in the London Health and Social Care system and with people affected by stroke.
Key responsibilities will include supporting the London team to:
· Develop and deliver our London Locality plan alongside the rest of our London senior leadership team.
· Lead our relationship mapping and stakeholder engagement approach, supporting the team to act as a system leader.
· Develop and maintain relationships with key stakeholders.
· Lead on the development of the London Involvement Network to support stroke survivors in having a voice in local stroke policy to improve our ability to influence for impactful and tangible improvements.
· Build our community engagement function by supporting staff and volunteers to develop the Stroke Group network.
· Develop a London community volunteering approach.
· Scope and lead on engagement projects to achieve outcomes in our London Locality plan.
About You
As Engagement Lead, you will have experience of:
· Leading, managing and developing people
· Working in partnership with other organisations
· Working with groups and networks, including on co-production
· Setting and managing budgets
· Systems leadership and influencing principles and knowledge of health and social care systems
To fulfil the role you must be resident in the UK and have the right to work in the UK.
This role requires extensive travel across a large geographical locality to visit people at home and in community settings. Candidates must be able to demonstrate how they can meet this requirement of the role
When you click to apply, you will be able to see the full responsibilities and person specification for further information on the role.
Please submit your CV and a covering letter of no more than two pages demonstrating how you meet the person specification and what you bring to the role in terms of your skills and experience.
About the Organisation
Stroke Association. Rebuilding lives after stroke.
When stroke strikes, part of your brain shuts down. And so does a part of you. That's because a stroke happens in the brain, the control centre for who we are and what we can do. It happens every five minutes in the UK and changes lives instantly. Recovery is tough, but with the right specialist support and a ton of courage and determination, the brain can adapt.
We believe everyone deserves to live the best life they can after stroke. And it's a team effort to get there.
We provide specialist support, fund critical research and campaign to make sure people affected by stroke get the very best care and support to rebuild their lives.
We're working to improve the diversity of our team. Because we know that individuality leads to a richer experience for our people and better support for those affected by stroke.
We strongly encourage people from all backgrounds to apply. And we're particularly looking to increase the number of applications from those with lived experience of stroke and those from under-represented communities.
Every five minutes, stroke destroys lives. Help us rebuild them and join our team.
In 2019, we developed a bold new corporate strategy so that we can rebuild more lives after stroke and make a bigger difference to people's lives. To help us deliver our strategy and make a real difference, we are looking to recruit talented people to a number of new roles. If you would like to support stroke survivors to rebuild their lives, we want to hear from you!
You may also have experience in areas such as Engagement, Impact and Engagement, Engagement Officer, Engagement Lead, Relationship Coordinator, Community Engagement, Community Engagement Coordinator, Community Engagement Officer.
PLEASE NOTE: This role is being advertised by NFP People on behalf of the organisation.
Posted on:
23 November 2023
Closing date:
23 December 2023 at 23:59
Tags:
Social Care/Development,Social Work
Does something look incorrect in this job listing?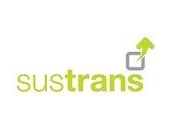 Edinburgh, Edinburgh (On-site)

0.97 miles
£28,211 per annum (pro rata for part time hours)
Job description
Schools Officer, I Bike Project
(West Lothian)
£28,211 per annum (pro rata for part time hours)
Ref: SUS4146)
Full Time 37.5 hours per week – happy to talk flexible working patterns
Base: Selected Schools across West Lothian (Livingston and West Calder area) with flexibility to work from home when not delivering in-school sessions
About the role
This is an exciting opportunity to join the Sustrans team and work as part of the I Bike Project in Scotland. The I Bike Project has been running in Scotland since 2009, working closely with schools to promote sustainable travel.
This is a newly created post where you will be responsible for delivering the I Bike Project in West Calder High School and St Margarets academy and their associated Primary Schools, to promote sustainable (active) travel to and from school and for recreational journeys. You will be supporting a number of local teams, including school staff and the Active Schools Team.
You will build and manage internal and external relationships with key people such as the Senior Leadership teams within the schools, Local community group leaders and Local Authority members. In addition, you will support the School Champions, the staff and volunteers promoting sustainable (active) travel within the school communities, using Local Authority resources to promote the I Bike project.
This role will require travel, including overnight stays and work at locations as necessary to undertake projects on behalf of Sustrans.
About you
You should have experience of working with children and young people as well as working with schools and community youth groups, with the ability to build relationships with ease across a wide range of people.
You will have good written and verbal communication skills, and you will be knowledgeable planning for presentation, lessons, and activities.
We would like you to have undertaken or be willing to attend the National Standard Cycle Instructor Training, and Bike maintenance training, and have an understanding of active travels programmes in Scotland.
Sustrans has a long-term commitment to being a charity for everyone - reducing inequality, valuing diversity, enabling inclusion and ensuring all people are treated with dignity and respect. We aim to be a truly inclusive employer and welcome applications from people from all parts of the community, in particular from under-represented groups.
What we offer
In return we can offer true hybrid working to suit individual circumstances and a flexible, supportive and rewarding working environment.
Wellbeing
28 days' leave per annum plus bank holidays for full-time working
Ability to buy an extra week of annual leave (pro-rata for part-time staff)
Staff volunteer days
24/7 free, impartial and confidential support service
We are members of the Green Commute Initiative and Cycle Scheme who both offer cycle to work schemes
Financial
Group Personal Pension scheme with a 4% or 5% of basic salary contribution being matched by Sustrans
Bike, computer and season ticket loans
Discount benefits
London Weighting Allowance of £4,195 for all those living within a London Borough (32 local authority districts plus the City of London)
Death in Service benefit – 3 x annual Salary
Family Friendly
Enhanced maternity and paternity pay
Flexible Working practices (full time hours are 37.5 per week, Monday - Friday)
Additional information
Closing date for the receipt of completed applications is 23:59, 17 December 2023.
Interviews will take place in person in West Lothian during the week commencing 08 January 2024. If you are unable to attend in person, please let us know and we will do our best to accommodate an online meeting.
About Sustrans
At Sustrans you'll be part of a movement to make it easier for people to walk and cycle.
We're all here to change things! You'll be part of an incredible community of talented, passionate, creative, problem solvers all working together to change things for the better. We act locally and think big - we have a vision of a society where the way we travel creates healthier places and happier lives for everyone.
You'll be questioning the status quo and daring to imagine a different world. You'll work on exciting, impactful projects that will stretch and empower you and you'll be rewarded by seeing the difference you make to people, communities and the planet.
We believe including everyone is central to who we are and what we want to achieve, we welcome difference and pride ourselves on creating a culture where you can be yourself and where your wellness is supported.
You'll be guaranteed to make friends for life and work with a team that is incredibly flexible, supportive, ethical and fun.
More about Sustrans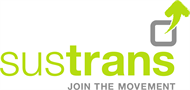 We are engineers and educators, experts and advocates. We connect people and places, create liveable neighbourhoods, transform the school run a...
Read more
Posted on:
24 November 2023
Closing date:
17 December 2023 at 23:59
Does something look incorrect in this job listing?
Job description
Community and Events Fundrasising Officer
We are looking for an enthusiastic individual with a can-do attitude to help us deliver our exciting Community and Events Fundraising programme. No previous fundraising experience is required, just an organised individual with a knack for building relationships, a passion for exceptional 'customer service' and a drive for uniting communities and raising money for charitable causes.
You'll work within the charity's passionate Fundraising and Engagement Team to raise funds to support children and families affected by the childhood cancer neuroblastoma and our vision, for a future where no child dies of neuroblastoma or suffers due to the treatment they receive.
This extremely rewarding role would suit anyone looking to take their first step in their fundraising, marketing or charity career. Don't think your experience directly aligns? Don't worry; we're interested in transferable skills and attitude, so consider and show us how these apply to this role.
Summary of role responsibilities
To help deliver the charity's Community and Events Fundraising Programme, including special events, community fundraising, challenge events, individual giving, and fundraising appeals.
To ensure excellent supporter and donor care and build long-term valued relationships to optimise income generation.
This is a fixed-term role offered on a one-year contract. We are looking for the successful candidate to ideally start in January 2024, but there is flexibility with this.
For more detailed information about the role, charity and team, take a look at the Recruitment Pack.
Recruitment timetable
We aim to follow the schedule outlined below:
Applications opens: 22 November 2023
Applications closes: 10 December 2023, 11:59pm
Shortlisting: 11 December 2023
Interviews: 15 December 2023 (in person in London)
If there are any adjustments that would help you engage with the recruitment process, please let us know.
​We actively encourage applications from those with lived experience of neuroblastoma and/or other childhood cancers. As an equal opportunity employer, we also welcome applications from all suitably qualified candidates, regardless of age, disability, gender, gender reassignment, marriage/civil partnership, pregnancy, maternity, race, religion or belief, sex or sexual orientation.
As a safeguarding charity whose work and practice are underpinned by safeguarding principles to protect children and young people and enhance their welfare, we always work in accordance with legislation, statutory guidance, and best safeguarding practices. All our roles require a basic criminal record check.
More about Solving Kids' Cancer UK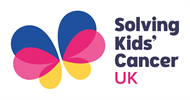 Solving Kids' Cancer UK is a small but mighty charity with children firmly at its heart. We are fighting for a future where no child dies o...
Read more
Posted on:
22 November 2023
Closing date:
10 December 2023 at 23:59
Job ref:
Community and Events Fundraising Officer
Tags:
Fundraising,Marketing
The client requests no contact from agencies or media sales.
Does something look incorrect in this job listing?
Results include remote roles
Filter by workplace to select only on-site or hybrid roles