3
Student Records Project Administrator Jobs in Nottingham
How's your job search experience on our site?
Your feedback can help us improve in the future.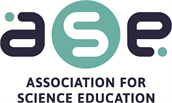 £25,000 - £30,000 per year FTE
Part-time (0.4 - 0.6 FTE)
Temporary (6-month fixed term contract)
Job description
JOB DESCRIPTION AND PERSON SPECIFICATION
Job Title: Inclusion in Science Programme Administrator
Reports To: Director of Professional Learning and Development
Dates: Starting as soon as possible after 1st January 2024. Fixed term contract to end date 30th June 2024.
Location: Remote or potential to work at ASE headquarters in Hatfield, Hertfordshire if preferred
Hours: 0.4-0.6 FTE (two-three days per week).
Some flexibility on working pattern, although Tuesday and Wednesday afternoons is required.
Salary: £25,000-£30,000 (pro rata) dependent on experience and skills
We are looking for a Programme Administrator to work closely with the Programme Manager to ensure the high-quality delivery of the Inclusion in Science programme.
About the Inclusion in Science Programme
At the ASE we want to ensure that young people can reach their potential and that their choices are not limited when it comes to studying science subjects. Our expertise in science education and inclusion is combined in one fully supported and remotely delivered CPD programme, available to teachers of science who recognise inclusion is key to addressing gaps in engagement and attainment for different groups of students.
The Association for Science Education (ASE) is one of the largest subject associations in the UK. We are an active membership body that has been supporting all those involved in science education from preschool to higher education for over 100 years; members include teachers, technicians, tutors and advisers. We are a Registered Charity with a Royal Charter, owned by our members and independent of government. We seek to create a powerful voice for science education professionals in order to make a positive and influential difference to the teaching and learning of science throughout the UK and internationally.
Key Purpose of the Role
This role sits within the Inclusion in Science team in the ASE, with the team working remotely, and will involve administrative support for the Inclusion in Science Programme, working closely with the Programme Manager, the four Programme Leads (resource development, mentoring and coaching, evaluation, and communications) and the wider team. Duties will include a variety of tasks such as supporting with programme co-ordination and module delivery, dealing with enquires from participants, liaising with the delivery team and record-keeping.
Person specification
We are looking for a Programme Administrator with excellent communication skills and a professional manner when dealing with internal and external stakeholders.
No specific training is required for this role. The following skills however are essential:
· Excellent interpersonal and written communication skills with a friendly and positive manner
· Ability to deal confidently with internal and external contacts at all levels of seniority
· Strong teamwork skills
· Excellent organisational and planning skills including a good attention to detail and an ability to multi-task.
· Experience of dealing with a varied workload with tight deadlines.
· Strong IT skills, particularly the Microsoft Office suite and managing and updating databases.
· The ability to represent the Charity in a professional way at all times
Whilst an interest in science and in diversity and inclusion would be helpful, experience of working in these areas is not essential.
Other information
· The placement holder may undertake additional tasks not specifically listed in the job description, as reasonably requested.
· This job description will be reviewed from time to time and may be changed to reflect changing business needs
· The ASE is an Equal Opportunities employer and encourages applications from suitably qualified and eligible candidates of all backgrounds. We welcome requests for flexible working.
· The application deadline is midnight on Sunday December 3rd, 2023. Interviews will be held Wednesday 6th- Friday 8th December online. Please let us know if you are unable to attend an interview on one of these dates.
· Early application is encouraged as we will review applications throughout the advertising period and reserve the right to close the advert at any time.
Posted on:
13 November 2023
Closing date:
03 December 2023 at 00:00
Tags:
Admin,Project Management
The client requests no contact from agencies or media sales.
Does something look incorrect in this job listing?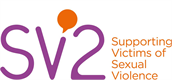 England, United Kingdom (On-site)

2.93 miles
Part-time (30 hours per week)
Temporary (15 months with the possibility that might be extended)
This organisation is scheduling interviews as the applications come in. Don't miss your opportunity, apply now!
Job description
Purpose of the Job
The role is to provide a high quality, specialist service to victims of sexual violence including provision of one to one therapy for clients who are aged 18 and over. The role includes provision of therapeutic assessments to clients across Nottinghamshire who have been referred to the Sexual Assault Referral Centre (SARC).
To work within a multi-agency setting to provide an empathic and pro-active support service to victims of sexual violence aged 18+ and their families, within and outside of the criminal justice system, including pre-trial therapy.
This role is part of the Therapy Service which comprises of a team of Adult and Children's Therapists offering counselling, therapy, support groups, parent support sessions and other therapeutic interventions to victims of sexual violence and secondary survivors.
Main Duties and Responsibilities
This role is primarily working with clients in a short term model of 6-10 sessions providing immediate support after an incident of sexual violence.
Deliver appropriate individual face to face or phone/online therapeutic services to victims (aged 18 and above) of sexual violence or abuse at any point in their lives.
· To provide specialist counselling assessments and one to one therapy in line with the specific funded project
· To work with the whole SV2 therapy team to ensure smooth transition of client referrals into appropriate services
· Maintain current and accurate records of clients and client interactions, and provide reports and information on clinical practice as required, in line with BACP guidelines, SV2 policies and Data Protection Act using agreed frameworks
· To contribute towards the Clinical Governance process within the service
· Undertake CPD as identified in annual appraisal and line management processes
· To support members of the team and sub-contracted therapists to deliver support groups to clients
· To work within professional guidelines and the overall framework of the Agency's policies and procedures
Monitor and record progress and outcomes for clients utilising SV2's case management system, client support plan and other systems, as required
Monitor, maintain, plan and prioritise own work and client caseload
Liaise with other relevant external agencies in relation to the support of their clients
Respond to safeguarding issues and liaise with staff in accordance with SV2's safeguarding policies
Provide information and reports for managers, as required
Please see the full Job Decription for more information
More about SV2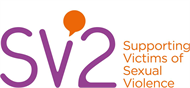 Sexual abuse simply shouldn't exist and noone should deal with it alone. We exist to support and empower victims and survivors, inform ever...
Read more
Posted on:
08 November 2023
Closing date:
07 December 2023 at 23:30
Job ref:
SFTT Adult Therapist
The client requests no contact from agencies or media sales.
Does something look incorrect in this job listing?

Great Barr, West Midlands (On-site)
£35,665 - £43,603 per year
This organisation is scheduling interviews as the applications come in. Don't miss your opportunity, apply now!
Job description
Supervising Practitioner
Compass is the provider of Mental Health Support Teams (MHST) in education settings in the city of Derby and Derbyshire, Lancashire, Birmingham and is expanding the service into new areas from January 2024.
If you have the passion and drive to deliver evidence-based early interventions for children and young people, working across both educational settings and the community read on…
We have an opportunity arise for two supervising practitioners based from our new Centre of excellence in Glossop. We are also looking for Supevising Practitioners, in Derby, Lancashire and Birmingham.
This role is a real opportunity to help shape the services we provide with children, young people, families and educational settings and to develop your career in mental health support to children, young people and families.
Successful candidates who do not already possess the post graduate certificate in supervision will be supported in undertaking a year in part-time study.
The MHST are early intervention mental health and emotional wellbeing services. The service delivers evidenced based interventions for children and young people with mild to moderate mental health needs.
About You
You will need to demonstrate in your application that you have the ability to study at degree level and have a core professional qualification relevant to mental health, for example mental health nursing, cognitive behavioural therapy, EMHP or equivalent. You should also have post graduate experience working with children and young people and an understanding of the principles and practice of CBT and clinical supervision.
Candidates will either have a Post Graduate Certificate in Supervision or ability and willingness to attain PG Cert. within the first year of employment.
You will be knowledgeable and experienced in working with CYP with mental health needs; completing mental health assessments, providing practice supervision and support as well as providing specialist care directly to children and young people and families.
Applicants must have excellent communication skills and be able to network with other agencies as central to the role.
You must possess a full driving licence and have access to a vehicle. An enhanced level DBS check is required for this role.
About Us
It is part of the MHST Trailblazer Programme, which has been commissioned following the 'Transforming Children and Young People's Mental Health Care Provision: A Green Paper' (2017).
At Compass we positively encourage applications from all members of the community, regardless of gender, race, faith, disability, gender reassignment, age or sexual orientation and encourage applications from people who have experiences in life which enrich skills and empathy. This is part of our commitment to equality and developing a truly inclusive and representative workforce. We are happy to discuss any reasonable adjustments individuals may require in the recruitment process, on commencement, or once in post.
Benefits
We offer a range of benefits including:
27 days' holiday + bank holidays, rising to 32 days over time
Life assurance at 2 x basic salary
Competitive contributory pension scheme
Family-friendly policies
24/7 Employee Assistance Programme and OH service
Enhanced sick pay
Excellent learning & development opportunities and career progression
Annual performance / salary review
Refreshed on:
21 November 2023
Closing date:
06 December 2023 at 23:59
Tags:
Social Care/Development,Practitioner
The client requests no contact from agencies or media sales.
Does something look incorrect in this job listing?
Results include remote roles
Filter by workplace to select only on-site or hybrid roles