3
Website Content Coordinator Volunteer Roles in Nottingham
How's your job search experience on our site?
Your feedback can help us improve in the future.
Unpaid role, expenses paid
Job description
Humanist Climate Action (HCA) is a volunteer-led network of Humanists UK members and supporters committed to redefining lifestyles and campaigning for policies that promote low-carbon, ethical, and sustainable living in the light of the degeneration of the Earth's climate and biodiversity. We aim to bring humanists together to facilitate individual and collective action on these issues.
Humanists are guided by reason and science and recognise a moral duty towards the welfare of our fellow beings and the natural world. Humanists seek to engage in dialogue and debate rationally, intelligently, and with evidence, and promote the belief that humans are part of a wider natural world that must be treated sustainably for the sake of current and future generations.
You can read more about Humanist Climate Action on our website.
Social Media Lead key tasks and activities
Promote Humanist Climate Action across all our social media platforms
Promote the campaigns and stories relevant to Humanist Climate Action
Set and manage the tone and content of our social media
Liaise with the Humanist Climate Action Steering Committee on regular postings to social media
Other tasks as appropriate to the role
Please read more about the role in the application pack.
If you would like to join the Committee, please email us outlining in no more than 500 words why you think you're the best person for the role. Please use the subject 'HCA Steering Committee (Social Media Lead)' and send to volunteer[at]humanists[dot]uk.
If you have any questions about the post, please feel free to contact me, the Humanist Climate Action Coordinator, by email on lori[dot]Marriott[at]humanists[dot]uk – I will be very happy to talk more about the role with you.
More about Humanists UK

Humanists UK is the national charity working on behalf of non-religious people who seek to live ethical lives on the basis of&nb...
Read more
Refreshed on:
01 December 2023
Closing date:
15 January 2024 at 23:59
Tags:
Communications, PR,Marketing
Does something look incorrect in this job listing?
Job description
Connection Support carries out a wide range of marketing activities internally and externally, overseen by our Marketing Manager. We are looking for volunteers to assist with marketing and communications tasks to help raise our profile and spread the word about what we do. Marketing and Administration Volunteers will also support our team of Volunteer Coordinators with administrative tasks relating to bringing volunteers on board with the organisation.
How You'll Help
Tasks may include:
· Creating visual and text based content for social media, the Connection Support website and intranet
· Creating content for and updating external websites such as Indeed and Do:It
· Periodically review local media publications to identify relevant content
· Respond to routine queries from volunteer applicants
· Assist with maintaining volunteer records
· Carry out research for volunteer recruitment purposes
· Occasionally assist with mailings to volunteers such as Volunteers Week certificates, Christmas and religious holiday cards
Volunteer Profile
· Ability to communicate confidently in written English
· Ability to use Microsoft packages such as outlook, word, excel and teams
· Ability to work within organisational policies regarding confidentiality and use of data
· Experience with using (or ability to learn) web based graphics software such as canva
· Understanding of social media and ability to use facebook, twitter and linked in for professional purposes
Location
This role is offered on a flexible basis. It is possible to undertake this volunteer role remotely, or volunteers can be based at one of our offices in Oxfordshire, Buckinghamshire or Milton Keynes. Volunteers will need to use a Connection Support laptop or PC so applicants will need to be located within reasonable collection distance for equipment. Please state your preference for location during your application.
Time Commitment Required
So that the volunteer can work effectively with our Marketing Manager and Volunteer Coordinators, we ask that applicants are available between 9am and 5pm on at least one day per week.
Training Offered
We will provide training and an induction
Refreshed on:
20 November 2023
Closing date:
04 January 2024 at 23:59
Does something look incorrect in this job listing?
This organisation is scheduling interviews as the applications come in. Don't miss your opportunity, apply now!
Job description
As a Volunteer Social Media Analyst at FEAST, you will have excellent data analysis and reporting skills and an understanding of, or will learn, analytics tools. You will work closely with our marketing team to evaluate and report on our social media content and engagement and suggest strategies to improve this.
Main responsibilities
• Analyse user engagement across our channels, including Instagram, X and LinkedIn.
• Report web analytics for the marketing team, including our Marketing Coordinator and fellow volunteers.
• Understand and be aware of the latest changes in algorithms for social media channels. Research updates and changes to social media trends, new platforms and user engagement.
• Read and apply data analysis from social media tools, such as Buffer, to report back to the marketing team.
• Collaborate with the marketing team to meet important KPIs and targets regarding social media engagement and development.
• Opportunity to support analysis of our website, respective engagement and traffic. (Currently led by our Google Analytics volunteer)
More about FEAST With Us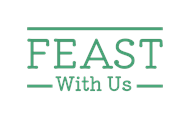 FEAST With Us - Feeding and Empowering All Sustainably Together
FEAST started in 2015 as a weekly community meal at ...
Read more
Posted on:
04 December 2023
Closing date:
03 March 2024 at 23:59
Does something look incorrect in this job listing?
Results include remote roles
Filter by workplace to select only on-site or hybrid roles