1
Youth Intervention Coach Jobs in Bristol
How's your job search experience on our site?
Your feedback can help us improve in the future.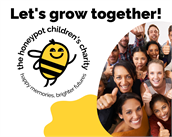 £65,000.0 - £70,000.0 per year
This organisation is scheduling interviews as the applications come in. Don't miss your opportunity, apply now!
Job description
You will be responsible for overseeing the efficient and effective running of our three respite homes providing our wrap-round services:
Stress busting Residential Respite Breaks, giving young carers the opportunity to make happy memories.
Three- week SEAL education booster program including a four-day residential stay at Honeypot, to help young carers who struggle to progress in school due to poor confidence and self- belief that they can learn, to find the confidence that they can succeed in education.
Wellbeing grants, for essential items no child should lack, such as a clean bed, or new school clothes.
Face to face outreach including memory making days out at the beach, countryside, or fun park for young carers who never get this experience.
Pastoral Care promoting the welfare of children and ensuring their needs are being met.
Healthy Eating and Nutrition, for children who receive free school meals during term time but resort to sugary drinks and snacks during school holidays. Honeypot helps children to perfect a healthy signature dish and provides funds for the ingredients.
Urgent Pastoral Care, for young carers and their families, who are struggling to cope.
As Operations Director you will be an integral part of the Senior Leadership Team with the responsibility of developing and embedding the new 3-year plan and the Charity's values, ensuring service delivery supports the overall business strategy and plans of Honeypot, whilst meeting budget guidelines.
Please see the JD for full details.
More about The Honeypot Children's Charity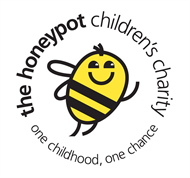 Our vision is for every child to make the most of their one chance at childhood. Since 1996 Honeypot has been working to enhance the lives of v...
Read more
Refreshed on:
11 December 2023
Closing date:
26 December 2023 at 23:59
Job ref:
Director of Operations
Tags:
Senior Management,Teaching
The client requests no contact from agencies or media sales.
Does something look incorrect in this job listing?
Results include remote roles
Filter by workplace to select only on-site or hybrid roles