3
Digital Champion Volunteer Volunteer Roles in Belfast
How's your job search experience on our site?
Your feedback can help us improve in the future.
This organisation is scheduling interviews as the applications come in. Don't miss your opportunity, apply now!
Job description
Join Our SUNSHINE Team!
Are you a social media savant, a PR pro, or a community champion? SUNSHINE Charity needs you!
We're a vibrant start-up charity with a heartwarming mission: to bring people together, spread joy, and foster community spirit. Our activities, events, and projects are all about nurturing connections and transforming lives in our local community.
We're on the lookout for Marketing and Communications Volunteers who are ready to shine and help us raise awareness for our cause. Here's what we need from you:
Good Communication: Can you speak the language of the heart? We need you to articulate SUNSHINE's mission and engage with diverse stakeholders.
Proactivity: Do you have the spark to take initiative and blaze your own trail? We value independence and the drive to get things done.
Innovation and Creativity: Are you an idea generator? We're looking for fresh perspectives on fundraising, storytelling, and raising charity awareness.
Teamwork: Do you play well with others? Collaborate with fellow volunteers to achieve our common goals.
Flexibility: Ready to wear multiple hats? We need adaptable heroes who can thrive in changing situations.
Motivation: Are you driven by making a difference? Inspire others with your passion for our cause.
If you're ready to make an impact and have fun doing it, SUNSHINE is your place to shine!
To apply, send us a message with your experience and tell us why you'd be a great fit for our team. Let's spread some SUNSHINE together!
More about Sunshine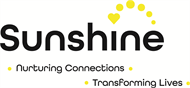 Are you looking for a way to make a difference in your community? Look no further than SUNSHINE! Our small but mighty start-up...
Read more
Refreshed on:
09 December 2023
Closing date:
02 January 2024 at 09:00
Job ref:
MarComms Volunteer
Tags:
Communications, PR,Social Care/Development,Marketing,Project Management,Social Work,Practitioner,Operations,Digital
The client requests no contact from agencies or media sales.
Does something look incorrect in this job listing?
This organisation is scheduling interviews as the applications come in. Don't miss your opportunity, apply now!
Job description
ABOUT US
Our vision is to empower people through innovative technologies to take action and help eliminate global social injustices. We are Spring ACT – Action. Compassion. Technology. – an award-winning, Swiss-based global non-profit organisation run by a dedicated and diverse team, based on our values of empowerment, curiosity, inclusiveness, impact, integrity, compassion, and fun. We developed and launched "Sophia" – the world's first chatbot empowering survivors of domestic violence to gather potential evidence and seek help 24/7, in every country in the world, anonymously and without leaving a digital trace. Since our launch, over 23,000 people have chatted to Sophia and we have been recognised by the President of Switzerland with the Swiss Future Prize and other global impact awards. In implementing our vision, we always seek to connect and work together with those affected by global social injustices by understanding their needs and engaging them in the creation of solutions. Together we can make a real difference and great global impact.
Our aim is to ensure that we can offer long-term, active support to survivors of domestic violence and individuals fighting other global injustices. We are looking for you to join our international team of 80 ACTivists (volunteers) and help amplify our voices to ensure that people everywhere have the tools needed to help end global injustices.
This is where you come in!

ABOUT THE PROJECTS
We're looking for someone who can help us:
Create the UX / UI of our new mobile app designed to fight the imposter syndrome and everyday sexism.

Improve the user experience of existing products:

Chatbot Sophia empowering survivors of domestic violence

Sophia's Digital Safe feature assisting in potential evidence gathering

Dots: the SDG-based alternative legal aid app
ABOUT THE ROLE
Over the next six months for approximately 3 hours a week you will join our team and:
Design Expertise: Lead the design of intuitive, user-friendly interfaces for web and mobile applications designed to create impact and empower individuals, ensuring accessibility, responsiveness, and a seamless user experience.

Prototyping and Wireframing: Develop wireframes, prototypes, and high-fidelity designs.

Collaboration with Cross-Functional Teams: Work closely with developers, project managers, and other stakeholders to ensure design vision is effectively translated into functional solutions.

Project Management: Manage design projects from concept to completion, including setting timelines, prioritising tasks, and ensuring deliverables meet quality standards.

User Research: Conduct user research, including surveys, interviews, and usability testing, to understand user needs and preferences, and translate insights into design improvements.

User-Centred Design Advocacy: Champion the importance of user-centred design principles within the organisation, educating and guiding team members on best practices.

Accessibility and Inclusivity: Ensure that all designs meet accessibility standards and cater to a diverse user base, considering various needs and contexts.

Data-Driven Decision Making: Utilise data and analytics to inform design decisions, and continuously measure and optimise user experience based on key performance indicators.
ABOUT YOU
Dedicated to helping eliminate global social injustices and creating impact.

Can commit to volunteering 3 hours a week for a minimum of six months.

Enjoy working in a fast-paced environment of a young start-up.

Enjoy being part of an international and dedicated team.

At least four year experience in:

UX / UI Design

UX / UI Research

Experience coordinating UX / UI processes across different teams independently

Strong organisational skills and don't lose sight of the bigger picture even in a dynamic and constant process of change.

Experience in the non-profit sector is an asset.
WHY YOU SHOULD JOIN US
Join a highly motivated team of like-minded individuals from around the world

Help implement impactful new technologies assisting people in vulnerable situations and empowering people to take action.

Get the opportunity to work on a crucial part of our young and fast growing organisation

Join a value-based organisation striving to make a real impact

Engage in meaningful and impactful work
More about Spring ACT – Action. Compassion. Technology.

Spring ACT - Action. Compassion. Technology. - is a non-profit organisation with the vision of empowering people through innov...
Read more
Posted on:
23 November 2023
Closing date:
21 February 2024 at 23:59
Job ref:
UX Designer, Women Rights, Enddomestic Violence
The client requests no contact from agencies or media sales.
Does something look incorrect in this job listing?
Using Anonymous Recruitment
This organisation is using Anonymous Recruitment to reduce bias in the first stages of the hiring process. Our system keeps your personal information hidden until the recruiter contacts you.
This organisation is scheduling interviews as the applications come in. Don't miss your opportunity, apply now!
Job description
2024/25 is a pivotal time in the Muscle Help Foundation (MHF) charity's development as it moves into its 21st Anniversary year - exciting times ahead! The charity is seeking to fill a number of new Trustee roles on its Board.
MHF is a small multi-award winning, family-centred charity, delivering both in-person and virtual interventions and experiences in the UK - these moments-in-time are called Muscle Dreams, designed specifically for children & young people (8-28yrs) with the muscle wasting disease, Muscular Dystrophy (MD).
MHF's impact is felt by beneficiaries and their families across the UK – from improved confidence, greater self-esteem, and an increased sense of hopefulness to a powerful shared identity that connects families, giving a platform to share knowledge, memories and establish lasting friendships.
DETAILED DESCRIPTION
We have a number of exciting opportunities to bring your skills, talents, energy and experience in making a difference. We are looking for Trustees who have a passion to take the charity forward, to grow impact, to leave a personal legacy and to feel the sense of personal fulfilment from the time they volunteer.
Being an impactful trustee requires more than just an understanding of the role description - in today's new world, ensuring compliance is essential but not enough.
AS A TRUSTEE, YOU WILL
Have an opportunity to help improve the lives of children, young people and their families
Contribute to the governance of our small, well respected, national charity
Have strategic responsibility for a specific skill area
Act as an advocate/champion in promoting the charity's work across your network
Receive induction, support and training
Bring your lived experience, in using and further developing your skills for the benefit of others
Be a part of the team that will help the charity achieve its overarching 657 Muscle Dream mission
REQUIREMENTS + KEY CRITERIA
Commitment to the charity's values, bags of enthusiasm, an understanding and passion for our work, great comms skills and a real desire to want to make a difference to the lives of our vulnerable community. You may have experience of living with muscular dystrophy, other disabilities or life limiting conditions, but this is not essential.
MAIN BOARD MEETINGS + EXPENSES
Trustee Board meetings take place virtually and also in-person every quarter. They are usually 2-3hrs. Over and above this time commitment, trustees on average, depending on their role, may give additional time in being directly involved in occasional ad projects – MHF Trustees 'own' a 'bucket', in other words, an area of responsibility like HR, Fundraising, Safeguarding, Marketing, Finance, Digital, Risk or Campaign Management that allows an individual to bring their skills, experience and talents to the charity. Reasonable expenses will be covered.
WHAT ARE WE LOOKING FOR – PERSON SPECIFICATION
Absolute belief in the cause
Excellent communicators with great listening, responding and interpersonal skills.
Ability to both empower and challenge supportively.
Strong commitment to equality, and an understanding of disability and how for example this may impact on the quality of life and life choices for disabled people and their families.
Commitment and time to dedicate to the role and responsibilities of being a Trustee.
Commitment to the charity's vision, mission and values.
Strong desire to make a difference to the lives of our vulnerable beneficiary community.
Understanding of the context/environment in which the charity works - it is estimated that some 96% of MHF's beneficiaries are those with Duchenne Muscular Dystrophy (DMD), the most severe variant of muscular dystrophy - it is life limiting.
Understanding the importance of ensuring public confidence and trust in the charity.
Collaborative working (part of a team), using sound independent judgement and collective decision making.
The capacity to grasp issues outside ones personal experience.
The ability to think creatively both in terms of high level strategy and development.
Commitment to equality and diversity with other trustees, staff, beneficiaries and other stakeholders.
WHAT DIFFERENCE WILL YOU MAKE?
To provide strategic leadership in line with the organisation's objectives. Trustees will use their knowledge, skills, passion and experience to ensure that the charity achieves its objectives – as a Trustee, you will represent the interests of all stakeholders and act as an ambassador. It's a key role.
AN AMAZING OPPORTUNITY TO BRING YOUR UNIQUE SELF
As an MHF Trustee, this is an exciting opportunity to bring your unique skill set to help the strategic progression of the charity in reaching its overarching goal to deliver 657 Muscle Dream interventions, that's one experience for every muscle in the human body, cherished moments-in-time that truly changes lives and give hope.
IN RETURN FOR YOUR COMMITMENT
You will have an opportunity to help improve the lives of children, young people and their families
Be part of a team all supporting the charity and rowing in the same direction
Contribute to the governance of a national charity, that's worked tirelessly over the past 20 years
Have your voice heard and listened to
Attend events, meet beneficiaries & families and directly witness the impact of the charity's work
Have strategic responsibility for a skill area such as: HR, Fundraising, Corporate Partnerships etc
Network with other like-minded individuals with common values
Receive induction, support and training
And much more…
INCLUSION - PROUD OF OUR BOARD DIVERSITY
Our greatest strength as a board and as an charity is in our community's diversity. We are particularly interested in hearing from applicants with diverse skills and experiences that reflect the diversity of our beneficiaries and welcome applications from first time Trustees. Please contact us at < chair @ musclehelp (dot) com > to discuss the role or any ways we may be able to support you through our recruitment process. We look forward to hearing from you.
More about Muscle Help Foundation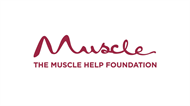 Using the power of personalised, inclusive and well executed experiences, we offer a purposeful, transformative platform that builds ...
Read more
Posted on:
14 November 2023
Closing date:
12 February 2024 at 23:59
Tags:
Communications, PR,Finance,Fundraising,Human Resources,Trustees,Governance
The client requests no contact from agencies or media sales.
Does something look incorrect in this job listing?
Results include remote roles
Filter by workplace to select only on-site or hybrid roles