2
First Aider Jobs in Belfast
How's your job search experience on our site?
Your feedback can help us improve in the future.
£30,000 - £35,000 per year
Job description
MUSIC SUPPORT - OUR MISSION
No issue is too big or too small to be outside our area of operation. We are here to help.
Our mission at Music Support is to make sure that nobody in the UK music industry is left to be affected alone with mental ill-health or addiction via our support services and to facilitate prevention and earlier intervention through education, training and workshops.
We believe that those in our industry who are susceptible to mental ill-health and/or addiction are particularly vulnerable due to the environments, lifestyles and stresses that exist within.
Wherever in the industry the individual may be, stigmas surrounding these conditions are still so strong that they can go ignored, unrecognised or untreated until it is too late. We believe that everybody is entitled to confidential, empathetic and non-judgemental support and that the industry should have access to the highest quality of educational workshops and training, delivered professionally and ethically by highly qualified personnel.
Music Support is run by people from the music industry, for people who work in music and live events.
Job title:
Mental Health First Aider Instructor
(internally referred to as 'Learning and Development Practitioner')
Job location:
Home-based with travel to UK locations
Department:
Learning and Development (L&D)
Responsible to:
Senior Learning and Development Specialist
Contract Type:
Contract, Full-time, Permanent
Work pattern:
Monday to Friday, 9am to 5pm
Flexible working hours subject to demands of work schedule
Occasional evenings and/or weekends
Salary:
£30,000 - £35,000 subject to level of experience
Other
Training provided and ongoing CPD
Work pension scheme
Start date:
Immediate start
Posted on:
04 December 2023
Closing date:
15 December 2023 at 23:59
Job ref:
Music Support - MHFA Instructor
Tags:
Advice, Information,Training,Practitioner
The client requests no contact from agencies or media sales.
Does something look incorrect in this job listing?
Job description
The Communications Officer will work closely with the Communications and Media Manager to support stakeholder communications and engagement at Action Tutoring. You will produce high-quality written and visual content for use
across a range of our channels to engage new and existing audience members (tutors, funders, schools and partners) with Action Tutoring's work.
Closing date: Thursday, 4th January 2024
Interviews: W/c 8th January 2024
Start date: Ideally February 2024

Place of work:
We would prefer to have the candidate based in London (we operate on a hybrid working model). We will consider remote working from England for the right candidate. Willingness to travel to London once per month is crucial for this role.
Our London office address is: Fivefields, 8-10 Grosvenor Gardens, SW1W 0DH
Contract and hours:
Permanent, full-time. We offer flexible hours with 9.30-4 as core hours. A full working week is 37.5 hours.

Duties and responsibilities
Write relevant and engaging emails/newsletters and blogs for MarComms campaigns as well as policy and fundraising campaigns with the aim of growing the audience and engaging and motivating stakeholders to engage actively in our mission.
Use engagement data from Campaign Monitor, Google Analytics and Salesforce to inform and improve the content you produce.
Support the Communications and Media Manager to shape and build our brand, ensuring its positioning remains relevant to our audiences and is supporting the goals of the charity.
Support your MarComms colleagues and wider teams to use the brand well, shaping and refining tools and guidance as appropriate.
Build Action Tutoring's bank of engaging film and photography for use across all our channels, ensuring content is engaging and in line with Action Tutoring's brand and style.
Support your Communications colleagues to produce interesting and relevant pupil and tutor case studies throughout the year.
Collaborate with our Programme Team and your MarComms colleagues to source appropriate case studies from our partner schools and volunteer network.
Working with MarComms colleagues, adapt email campaign content for use across our social media platforms (Instagram, LinkedIn, X, TikTok, Facebook, YouTube) using design software such as Canva or Adobe Suite.
Support the Communications and Media Manager with outreach to national and regional media to raise Action Tutoring's profile and encourage volunteer applications from across England.
Support as one of the charity's proof-readers, reviewing content produced by the team for errors and inconsistencies, supporting others in the team to replicate the Action Tutoring style.
Any other duties deemed reasonable by the Chief Executive Officer.
Person specification
Person specification

Qualifications criteria:
Right to work in the UK.
We are looking for some of the following attributes, though you might be more experienced in some areas than others:

Able to interact with a range of audiences and have outstanding verbal and written communication skills.
Able to work independently and use initiative in different situations.
Able to think creatively when producing content tailored to different audiences, replicating the Action Tutoring style.
High attention to detail, to produce accurate communications, manage mailing lists and proofread content effectively.
Experience of design software such as Canva or Adobe Suite.
Experience of film production.
Able to think creatively and generate content to effectively convey messages.
Confident using new technology, different digital tools and software.
Able to meet deadlines and undertake administration to a high standard, using data where appropriate to identify key areas of need to prioritise and adapt approach.
Enthusiastic and open to new ideas. Action Tutoring is a young organisation and values the creative input of all staff members to innovate and drive improvements.
Adaptable and open to learning. You will need to be willing to adapt and to grow and develop with the organisation.
Detailed and organised, able to plan and manage your workload.
Efficient and able to work under pressure when required, able to multi-task and juggle a varied workload.
Committed to equality, diversity and inclusion.
Committed to the mission and values of Action Tutoring.
Committed to promoting and safeguarding the welfare of children.
More about Action Tutoring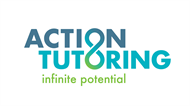 Action Tutoring is a national education charity supporting disadvantaged young people to achieve a meaningful level of academic attainment. Thi...
Read more
Posted on:
07 December 2023
Closing date:
03 January 2024 at 23:59
The client requests no contact from agencies or media sales.
Does something look incorrect in this job listing?
Results include remote roles
Filter by workplace to select only on-site or hybrid roles