3
Head Of Curriculum Jobs in Liverpool
How's your job search experience on our site?
Your feedback can help us improve in the future.
Job description
Voice 21 work with schools to transform young people's learning and life chances through talk. The charity's national network of Voice 21 Oracy Schools is changing the education system as we know it.
Unlike literacy and numeracy, too often spoken language skills (oracy) are left to chance rather than taught explicitly in our education system today. Voice 21 work with schools to change this, increasing access to high-quality oracy education for those that need it most. Since launching in 2015, Voice 21 have worked with over 2000 schools across the UK, helping more than a quarter of a million young people to find their voice for success in school and life. Today, over 450,000 children attend a Voice 21 Oracy School. By 2025. Voice 21 want to reach 800,000, as well as continue to build the case for an oracy rich curriculum.
The Fundraising team at Voice 21 is at an exciting time in its journey. Over the past 8 years, they have built and refined how they work with schools and coollated a strong evidence base for their impact. Together with the arrival of a new CEO, Dr Kate Paradine, who joined in October, this marks a real inflecion point in their history and they need an exceptional Head of Fundraising to ensure Voice 21 can take oracy into every school across the UK.
As the Head of Fundraising, you will report directly to the CEO and will be responsible for overseeing high value fundraising income streams, with current funders including Impetus, Mohn Westlake Foundation and Allen & Overy. You will build on the success of the trust and foundation funding, but also develop major donor and corporate fundraising partnerships. In addition, you will also have the unique opportunity to build out the fundraising team, with an organisation committed to investing now for future potential and growth.
As Head of Fundraising, you will:
Lead the annual fundraising planning process to produce effective strategies to achieve income targets across Major Donors, Trusts & Foundations and Corporate Partnerships
Alongside the CEO, lead the development of a new Fundraising strategy, aligned with a new 5 year organisational strategy to launch in 2024
Collaborate closely with cross-functional teams to help identify and subsequently develop captivating proposals and engagement opportunities
Deliver best-in-class stewardship of partnerships, building yearly engagement plans and providing high quality proposals and reports
Ideal skills and experience:
An entrepreneurial and creative approach to fundraising, with expertise in two or more of trusts and foundations, corporate partnerships or major donors.
Experience of managing large-scale pitches, including managing upwards and management of external stakeholders such as a Volunteer Fundraising Board or Trustees.
Proven ability to effectively lead and manage a team, setting targets, managing workloads, appropriately managing poor performance and helping guide team member's career development.
Demonstrated ability to work collaboratively across teams and departments remotely/online using persuasion and influence to achieve shared goals and objectives.
Employee benefits include:
25 days annual leave plus bank holidays, plus additional Christmas closure period
Additional annual leave with years of service
Employer pension contribution of 5%
Employee Assistance Programme, offering 24/7/365 support
Interest-free season ticket
Cycle and technology loans
More about QuarterFive Fundraising Recruitment

QuarterFive specialise in recruiting to fundraising roles of all types and at every level. We'll help you find a new job in an effic...
Read more
Refreshed on:
21 November 2023
Closing date:
29 November 2023 at 23:59
Tags:
Fundraising,Management
Does something look incorrect in this job listing?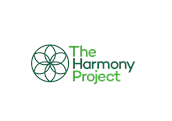 Part-time (14 hrs worked across 4 or 5 days a week – 0.4 FTE. )
This organisation is scheduling interviews as the applications come in. Don't miss your opportunity, apply now!
Job description
To provide high level, quality administrative support to The Harmony Project Schools Team to ensure the smooth delivery of the second field trial in support of the idea of a Nature Premium, funded by the Aurora Trust.
Key Tasks:

Project Set Up
To coordinate applications and recruitment of schools to the field trial, maintaining the SharePoint and Daylite systems.
To coordinate agreements and grant distribution to successful schools using DocuSign software.
To work with Schools & Curriculum Resources Coordinator to ensure that the proposed projects incorporate progression towards integration of a Harmony approach to the curriculum
To support all schools in accessing the initial training films on the Harmony approach and principles
To coordinate introductory live webinar for all schools
Monitoring and Evaluation
To monitor the weekly evaluation reports, and ensure schools complete them
To gather data from participating schools i.e. numbers and demongraphics
To analyse evaluation data into raw findings to feed into the project evaluation report
To support the writing of the project evaluation report
To coordinate team members' zoom meetings with and visits to participating schools
To arrange photography, permissions and indexing of photos gathered during the projects
To assist the schools team administration by managing and maintaining project-related paper and electronic filing system incl. Daylite.
To assist the schools team in the preparation of reports to The Harmony Project Board and associated organisations.
Communications and Social Media
To liaise closely with all other staff members and maintain good communication.
To be the admin and moderator on the project's Facebook group
To liaise with Marketing lead to promote the work on our social media platforms
To produce draft content for our social media platform
To run a weekly, internal project management meeting, and where appropriate issue agendas, minutes, actions and zoom link creation
To support the schools team in maintaining excellent relationships with a range of individuals and organisations and dealing any correspondence and information requests both promptly and appropriately
To maintain confidentiality at all times in relation to VIP contacts
To attend the weekly Monday morning Schools on-line team meeting
Welcome and invited to attend the weekly Thursday morning wider, in-person Resources team meeting in Walton-on-Thames.

Event Management
To coordinate celebration event or events at the end of the project. These may be on line or in real life.
Financial
To manage any correspondence in relation to Schools project finance in liaison with the Head of Business Development and Operations.
Misc
Any other tasks required to support the education team.
PLEASE SEE JOB SPEC ATTACHED FOR THE PERSON DESCRIPTION
More about The Harmony Project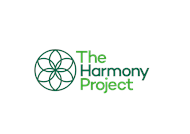 Putting sustainability and Nature at the heart of learning
The Harmony Project aims to transform education to ensure...
Read more
Posted on:
22 November 2023
Closing date:
15 December 2023 at 23:59
Job ref:
Schools' Co-ordinator for Nature Field Trial
Tags:
Admin,Project Management
The client requests no contact from agencies or media sales.
Does something look incorrect in this job listing?
Job description
ABOUT US 
We are National Energy Action (NEA) – and our vision is to end fuel poverty; our work to improve and promote energy efficiency brings social, environmental, housing and employment benefits.  We believe everyone should be able to afford to keep their homes warm and safe, however, low incomes, high energy bills and poor energy efficiency currently deny this to millions of households across the UK.  Never has this been more important than today.   
NEA's teams are friendly, knowledgeable and are dedicated to what we do.  We are proud of our expertise and proud of the service we deliver to our clients.   
We offer colleagues a friendly, rewarding workplace and the chance to build a worthwhile career with a not-for-profit organisation that is proud to make a genuine difference to people's lives each and every day.   
THE ROLE 
At a time of unprecedented demand for our services at NEA we have a fantastic opportunity for someone to join us in the position of Training and Assessment Officer to work on a full-time basis, 37 hours per week.
As part of NEA's Development and Partnerships Directorate, you will report to NEA's Head of Training and Assessment.
Acting as course tutor and examiner, the successful candidate will be responsible for delivering NEA's training courses and qualifications to a wide range of organisations, including local authorities, housing associations, voluntary and community groups, and commercial organisations across England and the wider UK. Our courses cover key issues associated with fuel poverty, fuel debt, affordable warmth, low carbon technologies and practical energy efficiency advice.
Our Training and Assessment Officers assist in the development of future assessment-based qualifications and have the ability to recognise new areas of opportunity; designing, developing and producing engaging and innovative training presentations and material as appropriate, for face-to-face and online delivery of current and future training and assessment products.
This role requires a relevant training or education qualification and recent demonstrable experience of delivering adult training. Ideally, you will also have experience or knowledge of fuel poverty, community development, debt or money advice, consumer issues and/or housing.
Training and Assessment Officers will on occasion be required to work outside of normal office hours and away from home; driving will sometimes be required.
This post provides an exciting and rewarding opportunity to help the charity deliver its work programme as a major national provider of energy advice services whilst developing and working on projects that bring social benefits and improvements to the well-being of low income and vulnerable householders whilst also meeting environmental goals.
What you will need to succeed 
To be successful in this role, you will have demonstrable experience of adult training delivery, course design and development, and hold a relevant training or education qualification.
The right candidate will be engaging with excellent communication skills and the ability to effectively communicate with a diverse range of internal and external stakeholders. You will have sound presentation skills and a creative and structured approach to training delivery.
You will be highly organised, self-motivated and have the ability to work individually and collaboratively as part of a team.
It is important that the successful candidate shares NEA's core values, and you should be able to demonstrate a commitment to the aims and objectives of NEA and the eradication of fuel poverty. Experience or knowledge of fuel poverty, community development, debt or money advice, consumer issues or housing is desirable.
It would be beneficial for the successful candidate to have experience of working with vulnerable householders, low-income and/or other disadvantaged groups however, this is not essential.
NEA has several office locations throughout England, Wales and Northern Ireland, and welcomes applicants from all regions. Home working and office-based locations are available. Preferences will be discussed with candidates at interview. Post holders must be resident within the UK and be able to provide their Right to Work in the UK.
We are offering 
£27,853 - £32,621 per annum (scale 6 – SO1, Points 18-25) plus London weighting of £3,300 if applicable

11½% non-contributory pension

25 days annual leave (FTE) plus additional days in between Christmas New Year Period when our offices close; plus all local public holidays (within the region you are based) per annum

Flexible working arrangements including the opportunity for Hybrid working

Enhanced family friendly payments
Employee Assistance Programme
The closing date for all applications is 12:00 noon Friday 01 December 2023. We anticipate interviewing in the 2 weeks following Monday 11 December 2023. Full details of the posts and an application form are available on our website.
More about National Energy Action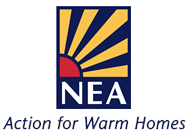 NEA began almost 40 years ago when students at Durham University established a group of volunteers to install loft insulation in the homes of e...
Read more
Refreshed on:
16 November 2023
Closing date:
01 December 2023 at 12:00
The client requests no contact from agencies or media sales.
Does something look incorrect in this job listing?
Results include remote roles
Filter by workplace to select only on-site or hybrid roles