3
Learning And Behaviour Specialist Jobs in Belfast
How's your job search experience on our site?
Your feedback can help us improve in the future.
Job description
Role outline and purpose
The Learning Specialist will assist in the design and delivery of appropriate blended solutions to meet individual, team and organisational learning and development needs that will support and equip the workforce to achieve the vision of an end to the need for foodbanks in the UK.
The role will be responsible for the development of engaging face to face and digital L&D solutions that help drive high performance, in line with operational and strategic requirements. The role will deliver training and people development support to staff.
Working across with the People & Inclusion Directorate and with a range of internal and external stakeholders to ensure the smooth running of learning solutions from idea conception through to implementation, taking ownership for a range of content across key skill areas.
Role responsibilities
· Design and delivery of learning programmes for our staff, including 'on the job' training, coaching and the creation of digital learning resources.
· Advise on the design and delivery of digital content using up to date learning technologies, supporting the internal learning management system.
· Collaborate with departments and project teams across the organisation, responsible for delivering the L&D elements of projects and facilitating specific interventions to support the success of the work.
· Design face to face and digital course content, documentation, and structured learning resources for a range of L&D solutions.
· Source and curate content for our learning management system, GROW.
· Act as a partner for business areas, supporting the delivery of their operational activity through the identification, development, and implementation of a plan to meet their learning & development needs (including training design and facilitation, coaching, and the development of digital learning resources).
· Support the Learning & Development Manager to deliver the core learning offer, delivering new and existing training and workshops as needed; and answering queries that come into our team.
Personal Specification
Technical skills and minimum knowledge:
· Highly developed interpersonal skills: able to build and manage relationships and network effectively; promotes a collaborative team environment.
· Excellent planning skills; with sound project management knowledge and capable of managing a broad portfolio of activities.
· Excellent presentation and facilitation skills, demonstrable knowledge of learning theory and experience in designing and developing engaging learning interventions.
· Expertise in the use of learning technologies and committed to the ongoing development of capabilities in this area.
· Ability to embed Equity, Diversity and Inclusion within all objectives that report into this department.
Behaviours and competencies:
· Demonstrates a strong, visible passion and commitment to the Trussell Trust and its strategic objectives.
· Committed to diversity and inclusion, championing the principles of equality of opportunity.
· Deliver work within a cross-Directorate matrix structure where operational and development benefits arise from resource sharing.
· Collaboration and delivery through others with clear plans and an empowering approach to ensure accountability for delivery of customer outcomes.
· Engaging people and creating opportunities for relationship building, and building a supportive, respectful working environment.
Key Stakeholders
· People Experience
· Volunteering Management
· Department Leadership Teams contributing to L&D planning.
· Diversity & Inclusion
· EA and PA Community
· Communications
· Brand & Marketing
More about The Trussell Trust

More than 14 million people in the UK live below the poverty line. The Trussell Trust knows it takes more than food to end hunger. So they ...
Read more
Posted on:
10 November 2023
Closing date:
01 December 2023 at 23:59
The client requests no contact from agencies or media sales.
Does something look incorrect in this job listing?
Job description
We have an exciting opportunity for a Project Lead to lead the Anti-Social Behaviour Service team in Devon and Cornwall, working 37.5 hours a week.
Do you want to make a difference every day? Do you want to contribute to change & improvement for those who need it?
Do you have resilience & adaptability? Can you work effectively with a focus on customer service and care?
If yes, then we'd love to hear from you....
What we offer:

At Victim Support we believe in attracting & retaining the best people and offer a competitive rewards & benefits package including:
Flexible working options including hybrid working
28 days annual leave plus Bank Holidays, rising to 33 days plus Bank Holidays
An extra day off for your birthday
Pension with 5% employer contribution
Sick pay allowances, maternity and paternity payments
High Street, retail, holiday, entertainment & leisure discounts
Access to our financial wellbeing hub & salary deducted finance
Employee assistance programme & wellbeing support
Ongoing training & support with opportunities for career development & progression.
About the role:

The role is home-based with regular travel across Devon and Cornwall. As a Project Lead for the ASB team you will be:
Managing a small team of ASB caseworkers, allocating cases & analysing data
Working with the Operations Manager to ensure delivery of the business plan
Responsible for capturing data & information to ensure the team is outcome based & evidenced
The subject matter expert for ASB within the service
Working with key partners to develop mechanisms for identifying & referring those affected by ongoing and persistent ASB
Completing DSO training to prioritise the safety of service users and ensure compliance with safeguarding policy
Leading on delivery of training to local agencies
Attending meetings with funders/commissioners & providing reports
Playing a lead role in developing VS's ASB work at both local and national levels
Holding a small caseload when required
You will need:
As this role involves regular travel and due to the location, a driving license and access to a vehicle is considered an essential requirement
Experience of managing a team
An understanding of confidentiality and safe working practice in accordance with safeguarding legislation, General Data Protection Regulation and other legal requirements
Experience of effective delivery of services in the voluntary or statutory sector including complex case management and maintaining case management records
The ability to build effective working relationships across internal and external stakeholders and work directly with in statutory, voluntary or multi agency settings
High personal resilience to manage demands of working with ASB
Competent IT and administrative skills including the use of Microsoft Office packages
The ability to engage with vulnerable service users.
Please see attached Job Description and Person Specification for further details.

About Us:

Victim Support (VS) is an independent charity providing a range of specialist services to people who have been affected by crime across England and Wales. We work towards a world where there are fewer victims but who have stronger rights, better support and a real influence in the Criminal Justice System. Everyone at VS is driven by our Vision Ambitions and Values to play their part in making a difference for those who experience crime and traumatic events. Working for VS gives you the opportunity to play a key role in a national charity providing high quality services to victims and witnesses and being a vital force for change.

Victim Support are committed to recruiting with care and to safeguarding and promoting the welfare of children, young people and vulnerable adults and expects all staff and volunteers to share this commitment. Background checks and Disclosed Barring Service checks may be required.

Victim Support strives to represent the diverse communities we serve and are passionate about creating an environment where all staff and volunteers feel respected and heard. Being a diverse organisation with an inclusive culture is integral to us being able to meet our aim of ensuring that anyone who is a victim of crime gets the support they need.

As part of our commitment to the Race at Work Charter we particularly welcome applicants from Black, Asian and minority ethnic communities. VS is also a Disability Confident Employer and we provide a Guaranteed Interview Scheme for candidates that are disabled and meet all essential criteria for a role.

If you have a disability, a learning difficulty such as dyslexia or a medical condition which you believe may affect your performance during any aspect of our selection process, we'll be happy to make reasonable adjustments to enable you to perform at your best.

How to apply:

To apply for this role please follow the link below to the Jobs page on our website and complete the application form demonstrating how you meet the essential shortlisting criteria.

We look forward to hearing from you.

We reserve the right to close this vacancy early, if we receive enough suitable applications to take forward to interview prior to the published closing date.
More about Victim Support

Victim Support is an independent charity dedicated to supporting people affected by crime and traumatic incidents in England and Wales.
...
Read more
Refreshed on:
17 November 2023
Closing date:
08 December 2023 at 09:15
Does something look incorrect in this job listing?
This organisation is scheduling interviews as the applications come in. Don't miss your opportunity, apply now!
Job description
Percival is excited to be working exclusively with Surviving Economic Abuse (SEA) in its search for a new Corporate Development Manager. In this newly created position, the postholder will be responsible for driving new business and nurturing partnerships particularly within the financial services sector whilst influencing key audiences and stakeholders to help grow and diversify SEA's income.
At Surviving Economic Abuse (SEA), the team tackles one of society's biggest issues. One in six women reports that a former or current partner has controlled or is controlling their economic resources – money and the things it can buy such as food, clothing, transportation, and housing. Through economic control, abusers limit women's freedoms, they steal their futures, and, in far too many cases, they take their lives. Yet too few people are aware of economic abuse – even those who experience it.
Title: Corporate Development Manager
Salary: £36,000 per annum
Working Pattern: Full Time
Contract Type: Permanent
Location: Home-based (with a willingness to regularly travel into London and other major financial hubs as required and expenses paid)
Recruitment Timeline
Deadline for Applications: Rolling Basis
They will be interviewing on a rolling basis with a two stage interview process to be held in-person (accessible central London location) and online.
The post holder will proactively identify and research potential corporate prospects, developing a robust corporate partnerships pipeline with an effective cultivation plan to generate sustainable income (80%). They will also provide excellent stewardship to existing corporate supporters and work collaboratively with partners to deliver impact (20%).
SEA is looking for a fundraising professional with demonstratable success in a corporate fundraising and/or account management role, which includes funding from the financial services sector. The successful candidate must share their feminist ethos and have the ability to work unsupervised on own initiative, to prioritise and deliver competing tasks under tight deadlines.
The team at Percival is committed to your journey as a candidate, and will provide any necessary support throughout the application process. If you require assistance in completing your application, or need the process to be adjusted, please don't hesitate to contact Adam at Percival.
We value diversity and encourage applicants from all backgrounds to apply.
To apply, please submit your CV. Should you meet the requirements, we will provide you with the full job description and arrange a call or meeting to provide additional information about the process. This will give you all the information and assistance you need to submit a formal application.
We are looking forward to connecting with you soon.
More about Percival, the not-for-profit recruiter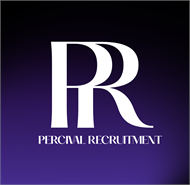 ABOUT OUR PRACTICE
We are the not-for-profit recruitment practice for UK registered charities and...
Read more
Posted on:
08 November 2023
Closing date:
08 December 2023 at 23:59
Does something look incorrect in this job listing?
Results include remote roles
Filter by workplace to select only on-site or hybrid roles