3
Regional Community Fundraiser Jobs in Belfast
How's your job search experience on our site?
Your feedback can help us improve in the future.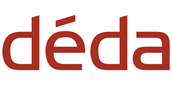 Part-time (1-2 days a week)
Using Anonymous Recruitment
This organisation is using Anonymous Recruitment to reduce bias in the first stages of the hiring process. Our system keeps your personal information hidden until the recruiter contacts you.
This organisation is scheduling interviews as the applications come in. Don't miss your opportunity, apply now!
Job description
If you are a fundraising professional and love dance and the arts, then we have an exciting opportunity for you to join our team at Déda as freelance Trusts and Foundations fundraiser.
The purpose of this role is to kick start our fundraising ambitions after a period of inactivity and the completion of long-term support from Esmée Fairbairn Foundation and Garfield Weston. If you are a fundraiser with an excellent track record with these grant givers we would like to hear from you. We encourage any talented Fundraiser, from any background, who can demonstrate a strong track record to apply.
To apply download the job brief as there are links to other actions you need to take for us to consider your application.
Send a CV and a covering letter, which must include:
your daily fee;
information on your fundraising record and success rates;
A view on how you would go about fundraising for Déda; and
Details about how you might manage any conflict of interest with existing clients.
Hours: 1 - 2 days a week initially for 6 months.
Location: The work can be done remotely with occasional visits to Déda in Derby.
Fee: £200 - £220 a day depending on track record and experience
Expected outputs:
Research and develop a pipeline of potential new funding sources whose criteria match our aims and activities and prepare and submit applications (with an emphasis on larger, multi-year grants)
Assess existing and new funding needs and prepare an action plan, with targets and timelines, for approaches across the next six to 12 months.
Develop approaches and applications for already-identified potential funding sources.
Help manage reporting and relationship engagement requirements.
Keep databases and other internal information sources up to date.
Experience and skills required:
Success in securing five and six figure multi-year grants and donations from trusts and foundations, particularly grants that cover core activities.
Ability to absorb information quickly, know what information is needed, and how best to present it in interesting and engaging content.
Good working knowledge of preparing fundraising and proposal budgets.
Confidence and ability to communicate with donors and potential supporters with passion and expertise.
A creative and affective approach with attention to detail and ability to work to deadlines.
Honesty and integrity.
Déda is registered with the Fundraising Regulator. We abide by the Fundraising best practice and expect you to do so too. You will be an external contractor responsible for your own taxes.
Application Instructions
Download the job brief and complete this monitoring form - link is in the brief

Send a CV and a covering letter, which includes:
your daily fee;
information on your fundraising record and success rates;
A view on how you would go about fundraising for Déda; and
Details about how you might manage any conflict of interest with existing clients

To monitor the effectiveness of our policies and procedures and how well we meet our legal requirements, all applicants are requested to complete a monitoring form. The information you provide will be treated as strictly confidential and will be used for equal opportunities purposes. Your data will not be shared with our recruitment panel. A link is provided in the job brief.
More about Déda - Dance, Movement, Creativity

Déda is a Creative Centre for Dance, Contemporary Circus and Outdoor Performance based in the heart of the ca...
Read more
Posted on:
28 November 2023
Closing date:
15 December 2023 at 23:59
The client requests no contact from agencies or media sales.
Does something look incorrect in this job listing?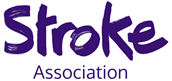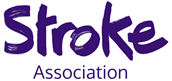 NFP People on behalf of Stroke Association
Contract (Our services are contracted, we currently have funding for this contract until 31 March 2025.)
Job description
Regional Fundraiser
We're looking for an enthusiastic and motivated Fundraiser to join the Regional Fundraising Team in North East and Yorkshire.
Position: CE211 Relationship Fundraiser
Location: Home-based, North East and Yorkshire however Frequent travel will be required as part of this role (May include team meetings or other work related meetings)
Hours: Full-time, 35 hours per week (flexible working available)
Salary: Circa £29,000 per annum
Contract: Our services are contracted, we currently have funding for this contract until 31 March 2025.
Benefits: 25 days' annual leave plus bank holidays (this will increase with service up to 30 days, full time equivalent) cashback and discount scheme, employee assistance programme, learning and development, pension scheme, Life Assurance, Eye Care vouchers, Long Service Award, Tax-free childcare, Health Cash Plan, Working Pattern Agreement, flexible working opportunities available.
Closing Date: 27 December 2023
Interview Date: 10 January 2024
Interviews will be held via video conferencing. Please let us know if this will present any challenges when you email your application.
The Role
Reporting to the Relationship Manager - North the Relationship Fundraiser – North East and Yorkshire will proactively acquire new donor and volunteer support to agreed targets and also deliver excellent stewardship of the overall experience leading to increased income.
Through effective, key performance reporting and strategic stewardship interventions you will establish potential and maximise income from the Regional Fundraising core income streams of Supporter Led, Regional Corporate and Community Groups.
Key responsibilities will include:
To be an inspiring and motivating team player focussed on delivering income
Pro-actively seeking out new ways to provide excellent supporter stewardship that leads to delivery of income
Have a drive for high standards; both having them, and expecting them from others with the key objective being to deliver income
About You
You will have:
Experience of undertaking and initiating fundraising activities and events
Ability to work flexibly with regards to working patterns and duties
Ability to work with attention to detail and on occasion unsupervised
Ability to proficiently use industry standard IT systems
This role requires frequent travel across a large geographical locality to meet with potential and existing supporters and to attend team meetings. Candidates must be able to demonstrate how they can meet this requirement of the role
To fulfil the role, you must be a resident of the UK and have the right to work in the UK.
When you click to apply, you will be able to see the full responsibilities and person specification for further information on the role.
Please submit your CV, (including details of your current address), and a supporting statement of no more than two pages, demonstrating how you meet the person specification and what you bring to the role in terms of your skills and experience.
About the Organisation
Stroke Association. Rebuilding lives after stroke.
When stroke strikes, part of your brain shuts down. And so does a part of you. That's because a stroke happens in the brain, the control centre for who we are and what we can do. It happens every five minutes in the UK and changes lives instantly. Recovery is tough, but with the right specialist support and a ton of courage and determination, the brain can adapt.
We believe everyone deserves to live the best life they can after stroke. And it's a team effort to get there.
We provide specialist support, fund critical research and campaign to make sure people affected by stroke get the very best care and support to rebuild their lives.
We're working to improve the diversity of our team. Because we know that individuality leads to a richer experience for our people and better support for those affected by stroke.
We strongly encourage people from all backgrounds to apply. And we're particularly looking to increase the number of applications from those with lived experience of stroke and those from under-represented communities.
Every five minutes, stroke destroys lives. Help us rebuild them and join our team.
In 2019, we developed a bold new corporate strategy so that we can rebuild more lives after stroke and make a bigger difference to people's lives. To help us deliver our strategy and make a real difference, we are looking to recruit talented people to a number of new roles. If you would like to support stroke survivors to rebuild their lives, we want to hear from you!
You may also have experience in areas such as Corporate, Regional, Community, Corporate Fundraising, Regional Fundraising, Community Fundraising, Corporate Fundraiser, Regional Fundraiser, Community Fundraiser, Fundraiser, Fundraising, Fundraising Officer, Relationship, Relationship Fundraiser, Relationship Fundraising.
PLEASE NOTE: This role is being advertised by NFP People on behalf of the organisation.
Posted on:
22 November 2023
Closing date:
22 December 2023 at 23:30
Tags:
Fundraising,Social Care/Development
Does something look incorrect in this job listing?
Londonderry, Derry and Strabane (Hybrid)
£43,421 - £46,464 per year
Job description
The role will be focused on leading the organisation's fundraising team in order to achieve income generation targets to match the service delivery aspirations of the organisation.
This post holder will be a fundraising professional with integrity, passion, motivation and ingenuity. The postholder will be innovative and creative in their approach in an organisation that welcomes opportunities to do things a little differently.
The key focus of the post will be:
Maintaining and expanding the current income generation of AWARE
Developing our fundraising offer through diversifying our fundraising plans whilst focusing on those which are effective
Supporting the strategic development of the organisation
Responsibility for the development, delivery, monitoring and evaluation of the organisation's fundraising strategy
Closing date: 12 noon on Thursday 7th December
Interview dates: Interviews will take place on 15th, 18th & 19th December
Please read the Job Information Pack thoroughly and then complete the Application Form for this role, ensuring you have included contact details, as well as any dates when you will not be available or might have difficulty with the recruitment timetable.
More about AWARE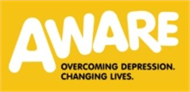 AWARE is the depression charity for Northern Ireland - and the only charity working exclusively for people with depression and bipolar disorder...
Read more
Posted on:
09 November 2023
Closing date:
07 December 2023 at 12:00
Tags:
Fundraising,Business Development
The client requests no contact from agencies or media sales.
Does something look incorrect in this job listing?
Results include remote roles
Filter by workplace to select only on-site or hybrid roles