3
Transformation Team Support Officer Jobs in Leeds
How's your job search experience on our site?
Your feedback can help us improve in the future.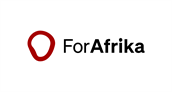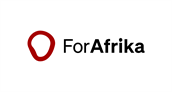 To be defined based on experience and location, budgeted salary starts at $100K USD.
Job description
Group Finance Director
The deadline for applications is Sunday December 10th 2023
Location: Within two hours of UTC (GMT)
Location Type: Remote
Reporting to: Group COO
Manages: Leads the finance unit: composed of a total of 13 staff
Annual salary: To be defined based on experience and location, budgeted salary starts at $100K USD.
Contract type: 2-year contract (renewable)
Working hours: Full-time
Candidate level: Director
Background
ForAfrika is the largest African humanitarian and development organisation working for an Africa that thrives. Partnering closely with communities, ForAfrika brings resources and implements locally led programmes that lead to equitable growth and transformation. We are working to empower 20 million Africans to sustainably provide for themselves by 2032.
ForAfrika is currently active in seven African countries, providing services and programmes from Emergency Response to Economic Empowerment. ForAfrika's total global income is expected to be over $80M in 2023 and $150M by 2025. To achieve such exponential growth, ForAfrika wants to retain and recruit the best people and we welcome you to apply.
Purpose of role
The Group Finance Director (GFD) provides overall financial oversight of the organisation, leads the finance unit and is the chief financial spokesperson for the organisation. The Group Finance Director reports to the Group Chief Operating Officer (COO) and indirectly to the Audit, Risk, and Compliance Committee of the Group Board, forming part of the Executive Management team, under the leadership of the Group CEO. This position is responsible for assessing the financial performance of the organisation and its risks, including but not limited to, strategic and tactical matters as they relate to budget management, cashflow management, cost benefit analysis, financial forecasting, and overall management of the annual financials.
We are looking for a reliable professional with a broad knowledge of accounting and financial principles, a strategic thinker and an effective leader who can make sound decisions. The ideal candidate will be someone with extensive experience in the NGO sector, specifically with donors and partners such as the UN agencies and USAID.
This position's goal will be to guide the organisation towards long-term financial success.
Primary responsibilities
The job holder will have the following key responsibilities:
· Develop, guide and implement financial strategy.
· Overall financial management of the ForAfrika Group, including Mauritius, Affiliate Offices, Country Offices, and Global Support Office (GSO).
· Cashflow management.
· Financial performance analysis and reporting to EXCO, Group Board and other stakeholders.
· Budgeting, forecasting, and financial planning process.
· Develop and implement accounting policies.
· Manage the ForAfrika Finance Department, including but not limited to, the structure of the department, the employment and performance management of staff and their individual growth and success.
· Assess the benefits and risks of prospective contracts and advise the Financial Committee (FINCO) on financial impact and needs.
· Provide the Executive Committee (EXCO) and Group Board with an annual operating budget for board approval, including monthly budget and cash flow projections.
· Ensure adherence to financial laws, regulations and guidelines. This includes but is not limited to 1) interpreting legislative and programmatic rules and regulations to ensure compliance with all federal, state, local and contractual guidelines, 2) ensuring that all government regulations and requirements are disseminated to appropriate personnel, and 3) monitoring compliance.
· Oversee the management and coordination of all fiscal reporting activities for the organisation including organisational revenue/expense and balance sheet reports, reports to board/s, reports to funding agencies, development and monitoring of organisational and contract/grant budgets, management and reporting on monthly management accounts with rolling three month forecast and comparison of budget to forecast to actual.
Profile
Experience
· Over 10 years of non-profit accounting experience in accordance with Generally Accepted Accounting Principles, OMB Circulars A-133, A-110 and A-122, program regulations and compliance requirements, and appropriate Code of Federal Regulations sections.
· Strong technical knowledge and skills in IFRS principles and standards.
· Proven experience leading finance departments and working as Director of Finance.
· Extensive knowledge of financial analysis and forecasting.
· Proficient in the use of financial management software (Sage) and MS Office.
· An analytical mind with a strategic ability.
· Develop strong working relationships with colleagues across departments and seniority levels.
· Excellent organisational and leadership skills.
· Outstanding communication and interpersonal abilities.
Education
· Completion of a bachelor's and master's degree at an accredited college or university or equivalent work experience.
· Certified Public Accountant (CPA) /Chartered Accountant (CA) preferred.
The deadline for application is December 10th 2023
Stay updated on the latest jobs by subscribing to our Global Charity Jobs weekly bulletin and if you're looking for a rewarding career in the non-profit sector register in our database.
Daryl Upsall International actively promotes equality, diversity and inclusion. In recruiting candidates, we seek candidates with the proven skills required; irrespective of race, gender, religion or belief, age, disability or sexual orientation.
Posted on:
13 November 2023
Closing date:
10 December 2023 at 23:59
Does something look incorrect in this job listing?
Contract (Fixed term position until 31 December 2027)
Job description
Home-based with monthly travel to Oxford and occasional travel within Europe.
Full-time post – 37.5 hours per week
Salary: £39,500 per annum
Fixed term position until 31 December 2027
Job reference code: EU Horizon Project Manager WP5
Apply by: 11:55 pm on Wednesday 13th December 2023
Interviews: 19th – 20th December 2023.
Start: 1 March 2024 or as soon as possible.
About The Centre for Sustainable Healthcare

The Centre for Sustainable Healthcare provides research, training and strategic input to national and local health programmes. The Clinical Transformation Programme mainstreams environmental sustainability within clinical areas so that it is integral to the planning of health systems and the practice of healthcare professionals. The programme is supported by our sustainability metrics team who evaluate the environmental, social and financial impact of clinical pathways and services, healthcare products and healthcare organisations. The Education Programme provides training and continuing professional development in sustainable healthcare and planetary health for healthcare professionals in the NHS, higher education institutions and medical schools, professional bodies and other healthcare organisations. The Green Space for Health Programme works to realise the value of the NHS green estate for physical and mental health, supporting NHS sites to develop their green space for the benefit of patients, staff and communities, while improving biodiversity and combatting climate change.
About the Horizon Europe Project: 'KitNewCare'
The Horizon Europe initiative is the EU's key funding programme for innovation and research to tackle climate change and achieve the UN's Sustainable Development Goals. CSH is part of a consortium of organisations across the UK and EU that has been funded by Horizon Europe to develop and disseminate a model for sustainable healthcare. The 'KitNewCare' project will focus on the medical specialty of kidney care, due to its large disease burden (e.g. 10% of Europeans have impaired kidney function severe enough to impact their health status) and its significant resource footprint, particularly in the use of dialysis in clinical settings. The main pilot sites are in Poland, Spain, Italy and the Netherlands.
The project comprises several inter-related work packages, with different organisations leading or contributing to each package. These include: developing the knowledge base of sustainability trends, costs, hotspots and solutions across the EU; piloting organisational and workflow optimisations and technological innovations to improve sustainability in kidney care; and upscaling, disseminating and implementing solutions identified through the development of guidance, toolkits and training resources.
About the role
The Project Manager for Benchmarking Tool & Best Practice Guidance Development will be responsible for the successful delivery of Work Package 5 (Best Practice Guidance and Tools), which focuses on the design and development of a benchmarking dashboard and converting the results of the project into green kidney care guidelines. This will involve monitoring and managing the relevant milestones, deliverables and risk registers. The Project Manager will link with the software company and part-time local project coordinators in 4 pilot clinical sites (in Italy, the Netherlands, Spain and Poland) to design, pilot and evaluate the dashboard. The role will involve coordinating with other Work Packages including on training of local teams (WP6), developing a life cycle assessment model (WP2) and impact evaluation of changes to organisational and workflow optimisations (WP3).
Key responsibilities:
Project management of Work Package 5 (Best Practice Guidance and Tools) of the Horizon Europe project on sustainable kidney care (KitNewCare).
Coordination with other Work Packages as required.
Support of the development of a 4-factor Life Cycle Assessment model and database which captures health outcomes, financial, environmental and social impacts (WP2).
Support of the application of the model at the four project pilot sites (Utrecht, Modena, Madrid, Warsaw) (WP2 & 3).
Overseeing of the design, technical development, implementation and validation of a benchmarking dashboard, based on the 4-factor Life Cycle Assessment model and database, including:

To set up and liaise with a stakeholder group to agree the metrics for a benchmarking tool.
To liaise with an online software provider to create the benchmarking tool.
To pilot and evaluate the benchmarking tool with the projects' immediate and extended pilot sites.

Exploration of the transferability of the benchmarking dashboard to other specialties.
Development of best practice guide for sustainable kidney care based on the findings of this project and existing guidance and research.
Participation in consortium meetings and liaison and coordination of activities with the KitNewCare project manager and consortium members.
Please see the full job description attached.
Posted on:
16 November 2023
Closing date:
13 December 2023 at 23:59
Job ref:
EU Horizon Project Manager WP5
Tags:
Project Management,Operations
The client requests no contact from agencies or media sales.
Does something look incorrect in this job listing?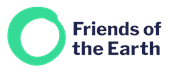 Belfast, Belfast (Hybrid)
Unpaid role, expenses paid
Part-time (Approx. 1.5 days per month)
Contract (Initial 3 year term)
Job description
Board member (x2)
We are looking for someone with a focus on:
· Governance expertise
· Representation from Wales
Volunteer status: No salary, reasonable travel and childcare expenses to all meetings are covered
Duration: Initial 3-year term with the expectation of a 2nd 3-year term
Time commitment: Approx. 1.5 days per month
Location of meetings: Flexible – usually 3 meetings are held in London and 2 outside London, with the option to join remotely.
Closing date: Thursday 7th December
Interview date: 14th & 15th December TBC
___________________________________________________________________________
As we strive to tackle the ecological and climate emergency and further environmental justice, we are seeking to appoint two Board members to join the Friends of the Earth Board.
About the role
Joining the Friends of the Earth Board is a great opportunity to make a meaningful contribution to action on the climate and ecological crisis.
The Board is responsible for the governance of Friends of the Earth Limited, which has jurisdiction over Friends of the Earth's campaigning and activism in England, Wales, and Northern Ireland. Sharing responsibility with other Board members and under the direction of the Chair, this role will contribute to our campaigning and organisational strategy and guide the organisation in making a long-term impact.
We pride ourselves on a positive, collegiate working culture and on constructively providing support and challenge to our Senior Leadership Team.
In 2023 we were awarded Conservation and Environment Board of the Year at the Board Awards for our impact on diversity and inclusion within environmental conservation. We aim to build on this achievement including through the current recruitment.
Main responsibilities
This governance role involves the following key areas:
· Supporting and guiding the mission and values of Friends of the Earth
· Providing strategic direction for our campaigns, community activism and the organisation
· Oversight of our people, fundraising, business planning, budgeting, financial management and compliance
· Fulfilling legal responsibilities as a director under company law
· Assessing risks and overseeing mitigating actions
· Safeguarding
· Supporting and constructively challenging our Senior Leadership Team
Key skills and attributes
All candidates should demonstrate a commitment to the mission and values of Friends of the Earth and their ability to fulfil the responsibilities outlined above.
Owing to the recent departure of two board members who reached their term limits, we are specifically looking for candidates matching the following criteria:
· Significant governance experience in a non-executive role (with legal background a bonus);
· Candidates from Wales, or with a strong knowledge and understanding of climate and environmental issues in Wales, to ensure representation on our Board of all our constituent nations.
Additional desirable experience includes some or all of the following:
· Financial experience, in particular oversight/management and risk
· Experience of fundraising or income generation
· Campaigning and activism experience
· Knowledge and understanding of the climate and ecological emergency and environmental justice
· Community/network organising experience and/or membership of a Friends of the Earth local group
· Communications experience, including media, social media, and marketing
· Lived experience of the impacts of the climate and ecological crisis
Please note we will also be running recruitment for a youth member to join our board in the coming months.
Time commitment
In addition to four quarterly Board meetings per year, there is an additional Board meeting held during the annual away days. Meetings usually take place during the working day on a Thursday with at least one held outside of London and the option to join remotely (where required). The annual away days are usually two days outside London, together with the Senior Leadership Team and other senior members of staff.
In addition to attending meetings, you will need to make time to:
· read papers prior to each Board meeting and prepare comments and feedback
· liaise with the Chair, other Board members and staff between meetings
· lead discussions on particular issues from time to time, including becoming involved in particular projects depending on your specialist skills
· attend Fiends of the Earth supporter events and support fundraising initiatives as relevant


We estimate that the total time commitment is approximately 1.5 days per month, although this is not evenly distributed across the year and will be greater for Board Members taking on an officer role (e.g., Vice Chair, Chair of Finance Committee). We acknowledge this is a significant time commitment and are committed to providing flexibility and support to candidates who require this to meet the demands of the role.
Board members are encouraged to join or participate in the activities of their Local Action Group in order to maintain connections with our grassroots movement. Board members are also ambassadors for Friends of the Earth and are invited to our events. Being a member of the Friends of the Earth Board is a highly rewarding experience and you will play a vitally important and challenging role across the governance of the organisation.
How to apply
To apply for the role of Board Member of Friends of the Earth Limited please email your CV (maximum 2 pages of A4) together with a supporting statement (maximum one page of A4).
For more information and how to apply please visit our website via the link below.
More about Friends of the Earth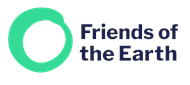 Friends of the Earth are part of an international community dedicated to protecting the natural world and the wellbeing of everyone in it....
Read more
Posted on:
10 November 2023
Closing date:
07 December 2023 at 23:59
Tags:
Management,Governance
The client requests no contact from agencies or media sales.
Does something look incorrect in this job listing?
Results include remote roles
Filter by workplace to select only on-site or hybrid roles