How's your job search experience on our site?
Your feedback can help us improve in the future.
Job description
Our Communications and Advocacy Manager will oversee all communications, media work and advocacy for the Royal Forestry Society (RFS).
About the RFS
For more than 140 years, the RFS has dedicated itself to sharing knowledge on the art and science of woodland management so that the accumulated wisdom and experience of landowners, foresters, arborists and others is transferred from one generation to another.
Communicating effectively to our membership and beyond through our print and digital media and through our advocacy work is key to achieving our objectives.
Transparency, honesty and equity are important for our small team. Everyone is supported and valued for the important role they play in the charity. We are flexible and accommodating in the way that we work together. The successful candidate will receive a tailored training package and will be supported in their progress and development by their line manager.
Responsibilities and Duties
Help develop and deliver and take responsibility for coordinating RFS Communications & Media strategy and public relations (PR) plan.
Provide line management to the RFS Digital Communications Officer.
Provide oversight of overall functionality, content, layout, and aesthetic of the RFS website as well as oversight of web and social media analytics.
Keep abreast of political, and especially forestry policy developments and innovations, in order to advise RFS colleagues regarding appropriate responses and actions and assist with the composition and submission of relevant consultation responses as required.
Write the news section for each issue of the Quarterly Journal of Forestry (QJF) and identify appropriate contacts for possible future articles that the editors can follow up.
Communicate strong, positive, and informative messages about the value of forestry in its broadest sense, and the work of the RFS to our membership and to a broader audience.
Research, commission, and place articles in target publications.
Forge or strengthen contact with identified media and political/policy sources, including being a first point of contact for television and radio broadcasters.
Create and commission case studies, blogs, and other digital media material.
Liaise with representatives from other forestry sector organisations to enable knowledge exchange and collaboration as required.
Play an active role in promoting RFS events and initiatives as required.
Develop current digital events (for example, RFS Book Club) to reach broader audiences, alongside the Digital Communications Officer and Training and Events Officer.
Arrange QJF Editorial panel meetings, Media Team meetings and PR and Comms Advisory group meetings.
Schedule, compile, edit, and publish the e-news bulletin for RFS members, on a fortnightly basis alongside the Digital Communications Officer.
Compile and manage a Communications and Content Calendar alongside the Digital Communications Officer to prepare clear messaging plans and ensure consistency across platforms (print & digital).
Represent the RFS at other external events when required.
Undertake other duties as reasonably requested, including support for other team members and cover in their absence.
Ideally, candidates will be based reasonably close to the RFS office near Banbury. Remotely based candidates will be considered, but the successful candidates will be expected to attend face to face meetings at the office at least 2-3 times per month.
Candidates will need to be willing and able to travel for an average of 3-4 days in each month, attending meetings and conferences, occasionally requiring an overnight stay. Time off in lieu (TOIL) will be provided when required to work outside of normal contracted hours.
Person specification
Essential characteristics
A confident communicator, able to work across different teams.
An interest and appreciation of the value of trees and forestry.
Good judgement of what makes engaging content.
Advanced written English, editing and proofreading skills.
Personable and positive, and capable of developing good professional relationships internally and with partner organisations.
Demonstrable project management and organisational skills, with attention to detail and an ability to juggle different projects at the same time while maintaining high standards.
A commitment to equality, diversity and inclusion and a desire to communicate effectively to people from all backgrounds and communities.
Able to thrive in a fast-paced, varied environment with flexibility and the ability to think on own feet to produce creative solutions.
Proven ability to communicate across multiple media and to act as a trusted spokesperson.
Essential Skills and experience
Excellent organisation and planning skills
Current or recent experience of working in the media, policy or public relations.
Experience delivering a variety of innovative and successful communication campaigns.
Experience in using digital media in professional environment.
A full UK driving licence and the confidence to drive to any location in England and Wales.
Desirable
Experience of line management.
A degree or professional qualifications in a relevant area.
Knowledge of Government's forestry and environmental policies.
This post is subject to satisfactory references.
Posted on:
05 December 2023
Closing date:
03 January 2024 at 17:00
Tags:
Communications, PR,Digital
The client requests no contact from agencies or media sales.
Does something look incorrect in this job listing?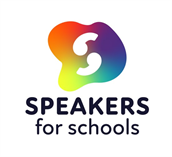 This organisation is scheduling interviews as the applications come in. Don't miss your opportunity, apply now!
Job description
Speakers for Schools is a national social mobility charity. We work across the UK to inspire young people and help prepare them for the world of work through innovative programmes and practical experiences of the workplace. Through our Research and Policy work we seek to change the landscape to ensure every young person has access to high quality work experience opportunities.
We work in partnership with schools and a network of over 700 leading employers to deliver outstanding opportunities for the young people who need our help the most, be they from under-represented groups or areas of disadvantage.
Speakers for Schools Values
PASSION: We are committed to levelling the playing field for young people across the UK, creating social mobility and tackling disadvantages.
AGILITY: We challenge our ideas of what is possible in order to better meet the needs of those we support. We are human, make mistakes, learn, evolve and adapt.
INTEGRITY: We act with empathy and bring our authentic selves to work every day. We value and respect the talent, time and intentions of those we work with.
COLLABORATION: We are one team with one mission and only by working together can we deliver better outcomes for young people. We support each other unconditionally and feel motivation in shared success as well as individual progress.
DIVERSITY: We know it takes people with different ideas, strengths, identities, interests, and cultural backgrounds to make our organisation succeed. We encourage constructive debate and critical friendship.
Position
The Digital Marketing Manager plays a key role in contributing to the ongoing growth and development of the charity across all digital channels and audiences. They are a data-driven decision maker, with a history of driving growth, who is comfortable championing new ideas and experimenting and optimising to drive projects forward.
This position is for 6 months cover full time from mid-Feb 2024, with a salary of £38000 pro rata, and applicants must be based in the UK with uk Right to Work.
Responsibilities:
Strategic purpose:
Lead the charity's digital marketing strategy, leveraging the full digital suite to expand our reach, drive conversions, build brand awareness and promote retention of our existing stakeholder audiences.
Drive continual optimisation and progression of our 'Always-on' owned channel engagement plans to support user acquisition and engagement.
Monitor and develop regular audits on competitor activity and best practice across all platforms.
Engagement:
Work closely with the in-house MarComms team and external suppliers to implement key acquisition and retention initiatives to build our audiences with a specific focus on employer and educator acquisition
Work closely with the Content Manager and Lead Designer on brand digital marketing campaigns including paid social, VOD, digital display, online content partnerships, etc.
Work closely with UX lead on creation of audience profiles and web user journey optimisation alongside creation of new user journeys
Work closely with the web manager to turn said user journeys into web pages and navigation systems
Establish strong working relationships with key contacts across all relevant external platforms for service support and best practice.
Delivery:
Day-to-day management of email marketing campaigns & newsletters (including defining audiences/segmentation and test and learn campaigns).
Management of SEO and web optimisation, including but not limited to, site health audit, wireframing and navigation design
All paid digital activity, including paid social and PPC
Other duties as required, as identified by the Chief Marketing Officer
Represent and work to our values as, fostering a culture of positivity, support, respect, and inclusivity, while taking personal responsibility for their attitude, performance, and development
Adherence to data compliance, standards, guidelines and best practices to ensure our data integrity and consistency.
Ensure safeguarding best practice is enshrined in all organisational activity.
Note: This job description is intended to convey information essential to understanding the scope of the role. It is not intended to be an exhaustive list of responsibilities and duties required.
Requirements
•Extensive knowledge of paid ad campaign platforms including Business Manager, LinkedIn, Twitter and Google Ad Words alongside reporting/analytics platforms including Google Analytics, Semrush and Tag Manager.
•Experience in SEO and website health scores
•Experience understanding and analysing platform data to reveal and inform planning and decision making.
•Strong background in email marketing is essential for this role. Experience with Iterable platform is beneficial but not essential as training will be provided.
•Experience of working with new and emerging online technologies and tools to develop digital content.
•Knowledge and experience working with Salesforce and PowerBi.
•Strong credentials that demonstrate experience of engaging and building online audiences.
•Thorough experience using Microsoft Office (Word, Excel, PowerPoint, PDF editor, use of collaborative docs, etc).
•Strong interpersonal, verbal and written communication skills.
•Able to gain respect and work as a team player with a range of people.
•Strong organisational skills and a collaborative approach to working.
More about Speakers for Schools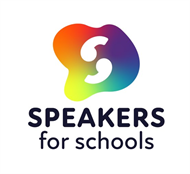 Founded by journalist, Robert Peston, our aim is to end educational inequality by investing in young people through our national school tal...
Read more
Posted on:
29 November 2023
Closing date:
29 December 2023 at 23:59
Does something look incorrect in this job listing?
Results include remote roles
Filter by workplace to select only on-site or hybrid roles